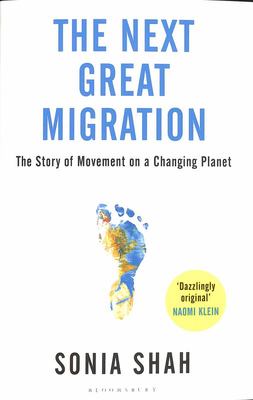 $33.00
NZD
Category: History
'Rich with eclectic research and on-the-ground reporting, Shah's book presents us with a dazzlingly original picture of our relentlessly mobile species' NAOMI KLEIN'Fascinating . . . Likely to prove prophetic in the coming months and years' OBSERVER'A dazzling tour through 300 years of scientific histor y' PROSPECT'A hugely entertaining, life-affirming and hopeful hymn to the glorious adaptability of life on earth' SCOTSMANWe are surrounded by stories of people on the move. Wild species, too, are escaping warming seas and desiccated lands in a mass exodus. Politicians and the media present this upheaval of migration patterns as unprecedented, blaming it for the spread of disease and conflict, and spreading anxiety across the world as a result. But the science and history of migration in animals, plants, and humans tell a different story. Far from being a disruptive behaviour, migration is an ancient and lifesaving response to environmental change, a biological imperative as necessary as breathing. Climate changes triggered the first human migrations out of Africa. Falling sea levels allowed our passage across the Bering Sea. Unhampered by borders, migration allowed our ancestors to people the planet, into the highest reaches of the Himalayan Mountains and the most remote islands of the Pacific, disseminating the biological, cultural and social diversity that ecosystems and societies depend upon. In other words, migration is not the crisis - it is the solution. Tracking the history of misinformation from the 18th century through to today's anti-immigration policies, The Next Great Migration makes the case for a future in which migration is not a source of fear, but of hope.   ...Show more
$24.00
NZD
Category: Environment
#1 New York Times and internationally bestselling author Naomi Klein makes the case for a Green New Deal in this "keenly argued, well-researched, and impassioned" manifesto (The Washington Post).   An instant bestseller, On Fire shows Klein at her most prophetic and philosophical, investigating the clim ate crisis not only as a profound political challenge but also as a spiritual and imaginative one. Delving into topics ranging from the clash between ecological time and our culture of "perpetual now," to the soaring history of humans changing and evolving rapidly in the face of grave threats, to rising white supremacy and fortressed borders as a form of "climate barbarism," this is a rousing call to action for a planet on the brink.   An expansive, far-ranging exploration that sees the battle for a greener world as indistinguishable from the fight for our lives, On Fire captures the burning urgency of the climate crisis, as well as the fiery energy of a rising political movement demanding a catalytic Green New Deal.   "Naomi Klein's work has always moved and guided me. She is the great chronicler of our age of climate emergency, an inspirer of generations." --Greta Thunberg, climate activist   If I were a rich man, I'd buy 245 million copies of Naomi Klein's 'On Fire' and hand-deliver them to every eligible voter in America...Klein is a skilled writer. --Jeff Goodell, The New York Times ...Show more
$38.00
NZD
Category: Environment
'Brave and unflinching in setting out the reality of the hell towards which we're headed, but even more urgent, passionate and compelling about the grounds for hope if we change course fast enough, Hope in Hell is a powerful call to arms from one of Britain's most eloquent and trusted campaigners.' Caro line Lucas, MP Climate change is the defining issue of our time - we know, beyond reasonable doubt, what that science now tells us. Just as climate change is accelerating, so too must we - summoning up a greater sense of urgency, courage and shared endeavour than humankind has ever seen before.    The Age of Climate Change is an age of superlatives: most extreme this, biggest that, most costly ever. The impacts worsen every year, played out in people's backyards and communities, and more and more people around the world now realise this is going to be a massive challenge for the rest of their lives. In Hope in Hell, Porritt confronts that dilemma head on. He believes we have time to do what needs to be done, but only if we move now - and move together. In this ultimately optimistic book, he explores all these reasons to be hopeful: new technology; the power of innovation; the mobilisation of young people - and a sense of intergenerational solidarity as older generations come to understand their own obligation to secure a safer world for their children and grandchildren.    ...Show more
$25.00
NZD
Category: Environment
An international bestseller, the first climate book that doesn't leave the reader depressed: realistic and hopeful, witty and clarifying.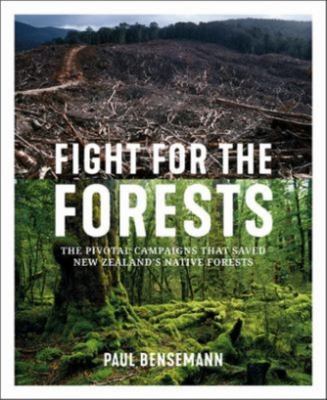 $70.00
NZD
Category: Environment | Reading Level: near fine
The remarkable and inspring story of how New Zealand's native forests were saved between 1960 and 2000. The greatest success stories of the modern environmental movement in New Zealand were the public campaigns to save our native forests, beginning in the 1960s with the battle to stop Lake Manapouri be ing drowned. By 2000, all the significant lowland forest in South Westland had become part of a World Heritage Area, the beech forests of the West Coast had largely been protected, Paparoa National Park had been established, the magnificent podocarp forests of Pureora and Whirinaki in the central North Island had been saved from the chainsaw, and many other smaller areas of forest had been included into the conservation estate. Fight for the Forest tells this remarkable story, how a group of young activists became aware of government plans to mill vast areas of West Coast beech forest, and began campaigning to halt this. From small beginnings, a much larger movement grew, mainly centred around the work of the Native Forests Action Council, whose young, committed and extremely capable conservationists tapped into huge public support and changed the course of environmental history in this country. Mainly based on interviews with key players, author Paul Bensemann has recorded a largely untold but significant and inspiring history, one that reminds us that change for good is always possible. ...Show more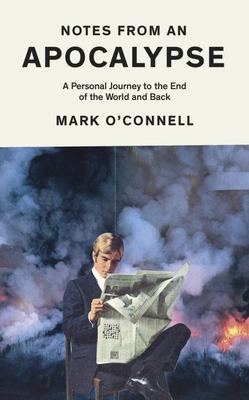 $33.00
NZD
Category: Environment
From the prize-winning author of To Be a Machine - meet the men and women preparing for the end of the world In the remote mountains of Scotland, in high-tech bunkers in South Dakota and in the lush valleys of New Zealand, small groups of determined men and women are getting ready. They are environment alists who fear the ravages of climate change; billionaire entrepreneurs dreaming of life on Mars; and right-wing conspiracists yearning for a lost American idyll. One thing unites them: their certainty that we are only years away from the end of civilization as we know it. Not unconcerned himself by the possibility of the end of days, Mark O'Connell set out to meet them.     ...Show more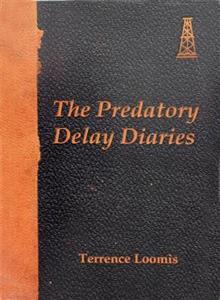 $25.00
NZD
Category: Environment
The climate crisis is worse than previously thought, according to scientists. 100 fossil fuel companies are responsible for over 70 percent of the world's runaway emissions. UN Secretary General Guterres has called for urgent government action to end drilling. When the Labour-led Coalition came to power promising to end the country's reliance on fossil fuels and transition to a low-carbon economy, the petroleum industry saw the writing on the wall. Led by the Petroleum Exploration and Production Association of New Zealand (PEPANZ) in collaboration with the political right, it embarked on a predatory delay campaign to slow transition, prolong the country's dependency on oil and gas and encourage a popular backlash against government policies threatening the industry's future. The Predatory Delay Diaries is a continuation of investigations Dr Loomis began in his 2017 book Petroleum Development and Environmental Conflict in Aotearoa New Zealand. The research identifies the key players and alliances behind the campaign; the lobbying strategies, misinformation and PR spin that PEPANZ and industry executives have adopted or borrowed from overseas; and how these have influenced Coalition Government policies. Loomis's study suggests further supply-side measures besides the exploration ban the Government could adopt if it heeded the Secretary General's call and urgently phased out oil and gas exploration and production. If you care about climate change and want to know where the petroleum industry's predatory delay campaign is vulnerable to concerted citizen action as well as bolder Government measures, then this book is essential reading. http://www.terrenceloomis.ac.nz/ ...Show more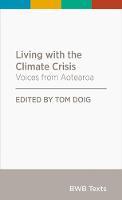 $15.00
NZD
Category: Environment | Series: BWB Texts | Reading Level: near fine
If much of the world can work together to beat a deadly pandemic, imagine what might happen if we turned our collective energy to tackling the climate crisis. The devastating summer of Australian bush fi res underlined the terrifying sense of a world pushed to the brink. Then came Covid-19, and with it another dramatic shift. Fears have been raised that the all-consuming e ort to control the pandemic will distract us from the long-term challenge of limiting catastrophic climate change. At the same time, many people are hoping for a post-pandemic 'new normal': a cleaner, greener, fairer and safer world. This BWB Text brings together researchers, commentators, activists and writers to bear witness to the current crisis. What life-changing events have they experienced as individuals deeply engaged in climate issues? What are people fearing and hoping for in the uncertain years to come? About the editor Tom Doig is an author, academic and journalist. He is the author of three nonfi ction books, has a PhD in Literary Journalism from Monash University (Melbourne) and currently teaches creative writing at Massey University, Palmerston North. ...Show more
$26.00
NZD
Category: Environment
The slowness of climate change is a fairy tale, perhaps as pernicious as the one that says it isn't happening at all, and if your anxiety about it is dominated by fears of sea-level rise, you are barely scratching the surface of what terrors are possible, even within the lifetime of a teenager today. Ov er the past decades, the term "Anthropocene" has climbed into the popular imagination - a name given to the geologic era we live in now, one defined by human intervention in the life of the planet. But however sanguine you might be about the proposition that we have ravaged the natural world, which we surely have, it is another thing entirely to consider the possibility that we have only provoked it, engineering first in ignorance and then in denial a climate system that will now go to war with us for many centuries, perhaps until it destroys us. In the meantime, it will remake us, transforming every aspect of the way we live-the planet no longer nurturing a dream of abundance, but a living nightmare. ...Show more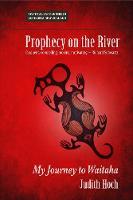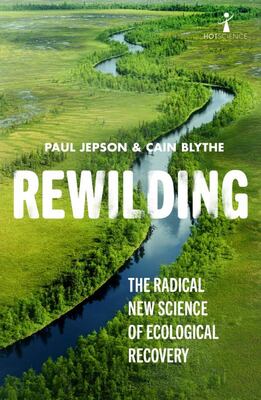 $23.00
NZD
Category: Environment | Series: Hot Science Ser.
The ground-breaking science behind ambitious new schemes for restoring lost natural systems.