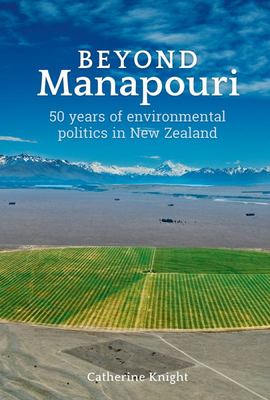 $40.00
NZD
Category: Environment | Reading Level: near fine
Beyond Manapouri: 50 Years of Environmental Politics in New Zealand traces the evolution of environmental administration in New Zealand since the dawn of the environmental era in the late 1960s. The national campaign to stop the government from raising the water level in the scenically spectacular Lake Manapouri for a hydro dam is widely credited with the awakening of environmental awareness in New Zealand. Since then, New Zealand has established institutions and legislation dedicated to managing our environment, and the publics ability to participate in environmental decision-making has been strengthened markedly. At the same time, New Zealanders knowledge and awareness of environmental issues have also increased. Even so, the latest reports on our environment indicate that all is not well: our waterways continue to deteriorate, our biodiversity is in decline and our greenhouse gas emissions continue to climb. By tracing this history, Beyond Manapouri seeks to explain why the institutions and legislation that were put in place to improve the stewardship of our environment have failed to halt environmental decline. It also identifies the cultural shifts that will need to take place if we are to live up to the clean, green image we have constructed for ourselves in New Zealand. ...Show more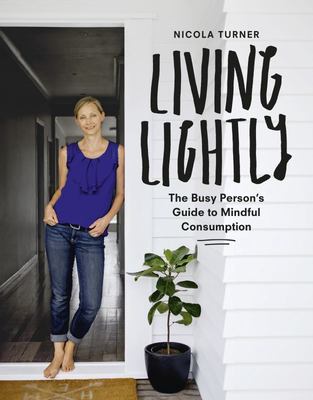 $45.00
NZD
Category: Environment
How do you reduce your impact when you don't want to compromise your lifestyle? How do you live lighter when you're juggling the motherlode of life? How can you become more mindful of how and what you're consuming? In a previous career, Nicola Turner's job was to convince us to buy more - and now she u ses this insight to help us consume less. With her unique ability to keep it real, Nicola shares how her family now lives with less stuff, less waste and less impact. It's made life simpler, saved heaps of time and money and created a healthier, happier family. Filled with do-able ideas and practical hacks, Living Lightly is for everyday people who want to simplify their life and reduce their impact but feel they're just too damn busy. It's all about making simple changes that work for you - and not letting perfect get in the way of good. ...Show more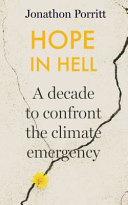 $38.00
NZD
Category: Environment
'Brave and unflinching in setting out the reality of the hell towards which we're headed, but even more urgent, passionate and compelling about the grounds for hope if we change course fast enough, Hope in Hell is a powerful call to arms from one of Britain's most eloquent and trusted campaigners.' Caro line Lucas, MP Climate change is the defining issue of our time - we know, beyond reasonable doubt, what that science now tells us. Just as climate change is accelerating, so too must we - summoning up a greater sense of urgency, courage and shared endeavour than humankind has ever seen before.    The Age of Climate Change is an age of superlatives: most extreme this, biggest that, most costly ever. The impacts worsen every year, played out in people's backyards and communities, and more and more people around the world now realise this is going to be a massive challenge for the rest of their lives. In Hope in Hell, Porritt confronts that dilemma head on. He believes we have time to do what needs to be done, but only if we move now - and move together. In this ultimately optimistic book, he explores all these reasons to be hopeful: new technology; the power of innovation; the mobilisation of young people - and a sense of intergenerational solidarity as older generations come to understand their own obligation to secure a safer world for their children and grandchildren.    ...Show more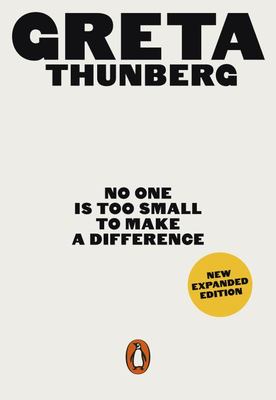 $10.00
NZD
Category: Environment
'Everything needs to change. And it has to start today.' In August 2018 a fifteen-year-old Swedish girl, Greta Thunberg, decided not to go to school one day. Her actions ended up sparking a global movement for action against the climate crisis, inspiring millions of pupils to go on strike for our plane t, forcing governments to listen, and earning her a Nobel Peace Prize nomination. This book brings you Greta in her own words. Collecting her speeches that have made history across Europe, from the UN to mass street protests, No One Is Too Small to Make A Difference is a rallying cry for why we must all wake up and fight to protect the living planet, no matter how powerless we feel. Our future depends upon it. With new speeches from Vienna, Paris, New York and Montreal. ...Show more
$25.00
NZD
Category: Environment
Read this book and join the effort to terminate air pollution.--Arnold Schwarzenegger, 38th Governor of California   The story of what's happened to the air we breathe, the impact it has had on our health and what we can do to fight back.   Clearing the Air tells the full story of what's happened to the air we breathe. Sustainability journalist Tim Smedley explains exactly what air pollution is, which chemicals are the dangerous ones and where they come from. He interviews the scientists and politicians at the forefront of air pollution research as well as those whose lives have been affected by smog. This groundbreaking book reveals the extreme instances of air pollution that have happened around the world, including London, Beijing, Delhi and LA, as well as examining recent stories like the VW diesel scandal.   Globally, 18,000 people die each day from air pollution. For the most part, air pollution is anonymous; an invisible killer borne from the cars in our driveways and the industrial processes used to make stuff, but there is so much we don't know. Parents on the school run in their 4x4s have never been told that the pollution inside the car is 5 times worse than that on the street outside, or that studies show how air pollution stunts lung growth in children.   Around the world, more than eight-out-of-ten people who live in cities breathe in concentrations of air pollutants that exceed international air quality guidelines. The annual number of deaths--6.5 million--is far greater than those from HIV/AIDS, tuberculosis, malaria and car crashes combined, and it is getting worse. These problems can be solved, and the message of the book is positive. The overwhelming majority of air pollutants are local, short-lived, and can be stopped at source; the benefits to health, instant and dramatic. There are many stories that show how the fightback against air pollution can and does work, and we can all play a part to clear our air. ...Show more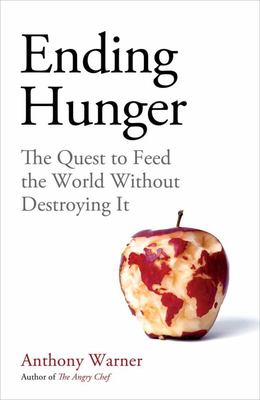 $37.00
NZD
Category: Environment
Nutritionists tell you to eat more fish. Environmentalists tell you to eat less fish. Apparently they are both right. It's the same thing with almonds, or quinoa, or a hundred other foods. But is it really incumbent on us as individuals to resolve this looming global catastrophe? From plastic packaging to soil depletion to flatulent cows, we are bombarded with information about the perils of our food system. Drawing on years of experience within the food industry, Anthony Warner invites us to reconsider what we think we know. In Ending Hunger, he uncovers the parallels between eating locally and 1930s fascism, promotes the potential for good in genetic modification and dispels the assumption that population growth is at the heart of our planetary woes. ...Show more
$33.00
NZD
Category: Environment
Climate change: watershed or endgame? In this compelling new book, Noam Chomsky, the world's leading public intellectual, and Robert Pollin, a renowned progressive economist, map out the catastrophic consequences of unchecked climate change--and present a realistic blueprint for change: the Green New De al. Together, Chomsky and Pollin show how the forecasts for a hotter planet strain the imagination: vast stretches of the Earth will become uninhabitable, plagued by extreme weather, drought, rising seas, and crop failure. Arguing against the misplaced fear of economic disaster and unemployment arising from the transition to a green economy, they show how this bogus concern encourages climate denialism. Humanity must stop burning fossil fuels within the next thirty years and do so in a way that improves living standards and opportunities for working people. This is the goal of the Green New Deal and, as the authors make clear, it is entirely feasible. Climate change is an emergency that cannot be ignored. This book shows how it can be overcome both politically and economically. ...Show more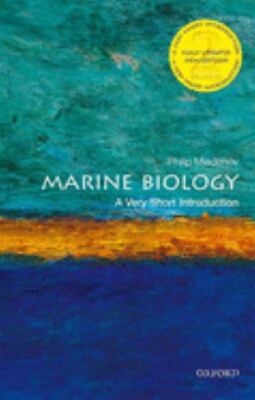 $30.00
NZD
Category: Environment | Series: Very Short Introductions Ser.
The oceans are our planet's most distinctive and imposing natural habitat. They cover 71 percent of its surface; support a remarkably diverse and exquisitely adapted array of life forms, from microscopic viruses, bacteria, and plankton to the largest existing animals; and possess many of Earth's most si gnificant, intriguing, and inaccessible ecosystems. In an era in which humans are significantly altering the global environment, the oceans are undergoing rapid and profound changes. The study of marine biology is thus taking on added importance and urgency as people struggle to understand and manage these changes to protect our marine ecosystems. Healthy oceans produce half of the oxygen we breathe; stabilize our climate; create ecosystems that protect our coasts from storms; provide us with abundant food; and host diverse organisms that provide us with natural products for medicine and biotechnology. In this Very Short Introduction, marine biologist Philip Mladenov provides an accessible and up-to-date overview of marine biology, offering a tour of marine life and marine processes that ranges from the unimaginably abundant microscopic organisms that drive the oceans' food web to the apex predators that we exploit for food; from polar ocean ecosystems to tropical coral reefs; and from the luxurious kelp beds of the coastal ocean to deep-ocean hydrothermal vents where life exists without the energy of the sun. Throughout the book he considers the human impacts on marine life including overfishing, plastic and nutrient pollution, the spread of exotic species, and ocean warming and acidification. He discusses the threats these pose to our welfare, and the actions required to put us on a path to a more sustainable relationship with our oceans so that they can be restored and protected for future generations. Mladenov concludes with a new chapter offering an inspiring vision for the future of our oceans in 2050 that can be realised if we are wise enough to accelerate actions already underway and be bold with implementing new approaches. The next decade will decide the state of the oceans that we leave behind for future generations. ABOUT THE SERIES: The Very Short Introductions series from Oxford University Press contains hundreds of titles in almost every subject area. These pocket-sized books are the perfect way to get ahead in a new subject quickly. Our expert authors combine facts, analysis, perspective, new ideas, and enthusiasm to make interesting and challenging topics highly readable. ...Show more
$26.00
NZD
Category: Environment
The slowness of climate change is a fairy tale, perhaps as pernicious as the one that says it isn't happening at all, and if your anxiety about it is dominated by fears of sea-level rise, you are barely scratching the surface of what terrors are possible, even within the lifetime of a teenager today. Ov er the past decades, the term "Anthropocene" has climbed into the popular imagination - a name given to the geologic era we live in now, one defined by human intervention in the life of the planet. But however sanguine you might be about the proposition that we have ravaged the natural world, which we surely have, it is another thing entirely to consider the possibility that we have only provoked it, engineering first in ignorance and then in denial a climate system that will now go to war with us for many centuries, perhaps until it destroys us. In the meantime, it will remake us, transforming every aspect of the way we live-the planet no longer nurturing a dream of abundance, but a living nightmare. ...Show more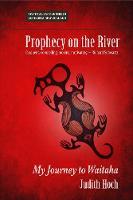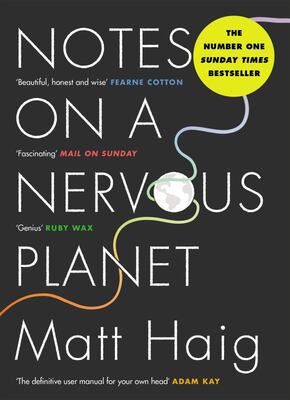 $23.00
NZD
Category: Environment | Reading Level: 4 Non Fiction
The instant #1 international bestseller from the beloved author of How to Stop Time and The HumansThe societies we are part of are increasingly making our minds ill. It very often feels that the way we live is almost engineered to make us unhappy. Whether it is our attitudes toward sleep, the marketing messages that inundate us daily, the constant and hysterical news cycle, social media or even the way we educate our children, we are programming ourselves to put our bodies and minds at odds and setting ourselves up with expectations for our lives that prevent our happiness. When Matt became ill with panic disorder, anxiety and depression, it took him a long time to work out the ways the external world could impact his mental health in positive and negative ways. Notes on a Nervous Planet shares his journey back to happiness and all of the lessons that Matt learned along the way. ...Show more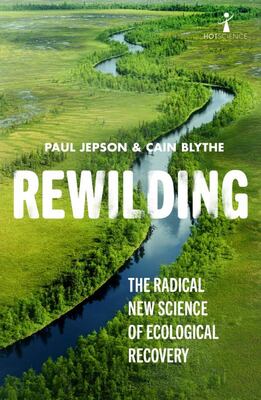 $23.00
NZD
Category: Environment | Series: Hot Science Ser.
The ground-breaking science behind ambitious new schemes for restoring lost natural systems.