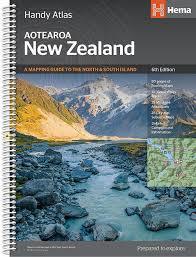 $25.00
NZD
Category: Atlases
Tour the land of the long white cloud with New Zealand's clearest mapping.  This small format atlas has more than 1500 motorhome parks, camping grounds, wastewater disposal sites and adventure activity locations marked. Additional city and national parks maps offer something for every kind of traveller , while a succinct trip planning section simplifies the preparation and research stage for any New Zealand adventure. Spiral Bound ...Show more
$60.00
NZD
Category: Atlases
If you were to peel back the Earth's surface like an orange, then take a sly peek underneath, what extraordinary things would you see? Subterranea is where the world's remaining mysteries are yet to be found. For millennia, across nations and cultures, it has been a hotbed of fantastical stories. It's w here humans have kept their most sacred treasures and their darkest secrets. It's where we have found evidence of our past and may, at some point, find an escape route for our uncertain future. But what would we find there today? From the underground cities of Cappadocia to smuggling tunnels on the US-Mexico border, caves full of tiny blind dragons and a seed vault located 1300km inside the Arctic circle, Subterranea demonstrates that the world below our feet is every bit as vivid and evocative as the world we see around us. Lavishly illustrated and replete with maps and photographs of little-explored locations, Subterranea is the unique, untold and utterly unforgettable story of our planet from the inside. ...Show more
$30.00
NZD
Category: Atlases
Packed with beautifully designed and detailed maps, this world atlas is the perfect companion for geography students.First published in 1988 and now in its 9th edition, Student World Atlashas been fully revised and updated. With 290 maps in total, it combines larger, traditional reference maps with smal ler topic maps. These topics include industry, farming, climate, population, and the environment. Each theme will engage students, expanding their understanding of Earth and also making possible comparisons between different regions. For example, this student atlas not only displays an impressive map of the Caribbean, but highlights the hurricanes that continually threaten these islands and the people that live there. Then move to New Zealand map and learn about its diverse population of Polynesians, European settlers, and many other immigrants that make up this multicultural nation. On every page, you will discover more and more fascinating facts about each country's landscape andits inhabitants. In addition to maps, this clear and accessible children's atlas also includes up-to-date statistics and flags for every country. It distills the huge mass of information available about our world down to the essential facts needed forthe effective and successful study of our ever-changing planet. ...Show more
$149.99
NZD
Category: Atlases
World class: The finest atlas ever publishedSuperlatives tend to fail in face of Joan Blaeu's Atlas Maior, one of the most extravagant feats in the history of mapmaking. The original Latin edition, completed in 1665, was the largest and most expensive book to be published during the 17th century. Its 59 4 maps across 11 volumes spanned Arctica, Asia, Europe, and America. Its scale and ambition occupies such an important place in Dutch history that it is included in the Canon of Dutch History, an official survey of 50 individuals, creations, or events that chart the historical development of the Netherlands.TASCHEN's meticulous reprint brings this luxurious Baroque wonder into the hands of modern readers. In an age of digitized cartography and global connectivity, it celebrates the steadfast beauty of quality print and restores the wonder of an exploratory age, in which Blaeu's native Amsterdam was a center of international trade and discovery.True to TASCHEN's optimum reproduction standards, the edition derives from the Austrian National Library's complete colored and gold-heightened copy of Atlas Maior, assuring the finest detail and quality. University of Amsterdam's Peter van der Krogt introduces the historical and cultural significance of the atlas while providing detailed descriptions for individual maps, revealing the full scale and ambition of Blaeu's masterwork. As much an artwork as a cartographical adventure, the book comes with a slipcase that converts neatly into a display bookstand.Text in English, French, and German ...Show more
$23.00
NZD
Category: Atlases | Series: Collins Primary Atlases
Fully revised and updated for 2020, this is an ideal world reference atlas for young primary school geographers aged 9-11 years (Key stage 2). Published in association with the Geographical Association, it enables children to learn about the world today and understand how maps and atlases work. * The at las is organised into sections covering the UK, Europe, the world and continents with more detailed larger scale maps of countries and regions popular for focus studies. * It includes topics such as climate, population, migration, trade and environmental issues, such as global warming. * Topographical based mapping helps the young geographer understand the processes which take place during the formation of the earth's landscapes. * The reference mapping is designed for maximum clarity and accessibility, and is supported by photographs and data boxes, with detailed map keys and scale information on each map. * Specially selected topic maps give additional information linking to knowledge and understanding of distant places. * Tables of key world country data include an Ecological Footprint figure for each country. selected topic maps give additional information linking to knowledge and understanding of distant places. * Tables of key world country data include an Ecological Footprint figure for each country. ...Show more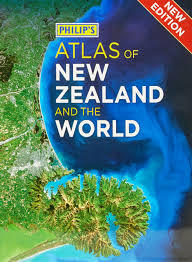 $25.00
NZD
Category: Atlases | Reading Level: 8 to 12: Upper Primary, Middle Primary
A new, updated edition of this hugely successful atlas. Contains 16 pages of New Zealand and Pacific maps, statistical information and a page of Islands of the South-West Pacific. Also includes 200 country flags. 72-pp softcover. Primary.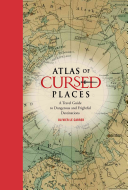 $49.99
NZD
Category: Atlases
This alluring read includes 40 locations that are rife with disaster, chaos, paranormal activity, and death. The locations gathered here include the dangerous Strait of Messina, home of the mythical sea monsters Scylla and Charybdis; the coal town of Jharia, where the ground burns constantly with fire; Kasanka National Park in Zambia, where 8 million migrating bats darken the skies; the Nevada Triangle in the Sierra Nevada mountains, where hundreds of aircraft have disappeared; and Aokigahara Forest near Mount Fuji in Japan, the world's second most popular suicide location following the Golden Gate Bridge. ...Show more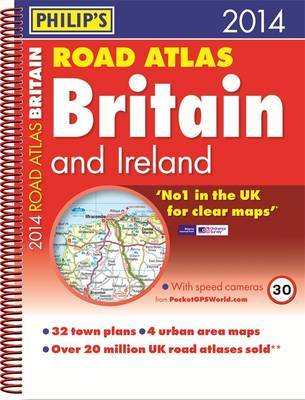 $35.00
NZD
Category: Atlases
Philip's Road Atlas Britain and Ireland 2014 contains 160 pages of road maps covering Britain at 3 miles to 1 inch, with the Western Isles, Orkney and Shetland at smaller scales. The maps clearly mark service areas, roundabouts and multi-level junctions, and in rural areas distinguish between roads over and under 4 metres wide - a boon for drivers of wide vehicles. The atlas also includes 10 pages of route-planning maps, a distance table, 4 large-scale city approach maps with named arterial roads, and 32 extra-detailed town and city plans. ...Show more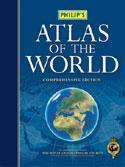 $159.95
NZD
$180.00
(11% off)
Category: Atlases
Based on the latest digital cartographic technology, this atlas combines 176 pages of detailed mapping with colourful thematic maps, charts and diagrams, and text explaining key world themes such as the atmosphere, the Solar System, agriculture and population.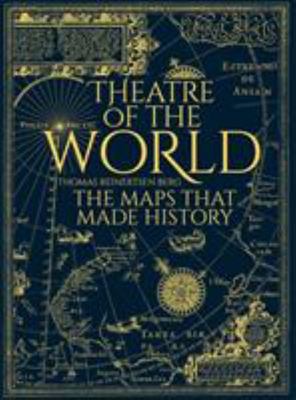 $60.00
NZD
Category: Atlases
'Fascinating...sumptuously produced with lots of full-colour images, is a kind of potted treasury of cartographical history that gleams with pieces-of-eight-like snippets of information...this is an enthralling book, and joins the likes of Simon Garfield's On the Map and Jerry Brotton's A History of the World in Twelve Maps in the field of popular reaffirmations of the ingenuity of geography.' Travis Elborough, Spectator 'A fascinating book that I will always treasure.' Sir Ranulph Fiennes 'This wonderful book is a reminder of how much careful thought was given to the shape of the world even in ancient times - the landscape, how places are related to one another. I pored over these maps for hours, imagining those minds hard at work, visualising how it all connected as a whole. Just brilliant.' Neil Oliver 'Visually stunning...it's gone straight to the top of my Christmas present list.' The Bookseller 'I remember how well I liked to turn the pages of my childhood atlas and travel the world to find out where countries and cities were. But there was never anything about why the maps were created - or who drew them. Theatre of the World was my big chance to tell the stories of all those men and women map makers whose amazing work deserves to be celebrated.' Thomas Reinertsen Berg Beautifully illustrated and rich in detail, Theatre of the World reignites our curiosity with the world both ancient and modern. Before you could just put finger to phone to scroll Google Maps, in advance of the era of digital mapping and globes, maps were being constructed from the ideas and questions of pioneering individuals. From visionary geographers to heroic explorers, from the mysterious symbols of the Stone Age to the familiar navigation of Google Earth, Thomas Reinertsen Berg examines the fascinating concepts of science and worldview, of art and technology, power and ambitions, practical needs and distant dreams of the unknown. ...Show more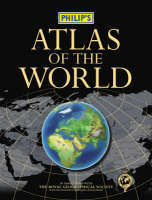 $250.00
NZD
Category: Atlases
The detailed physical and political maps in this large-format atlas have been fully revised and updated. Praised by the "Daily Mail" as 'clearer than "The Times"', the unique combination of relief colouring and hill-shading gives an exceptional portrayal of landforms. Latest updates to the maps include the world's newest island = Warming Island in Greenland, revealed by the melting ice-cap; the new international airport at Jebel Ali, UAE (the world's largest airport on completion); new name forms in Karnataka, India (Bangalore = Bengaluru, Mysore = Mysuru, Mangalore = Mangaluru, and Belgaum = Belgavi); new name form for Johannesburg International Airport = O. R. Tambo International Airport; King Khalid Military City in northern Saudi Arabia; and the new Somport Tunnel linking Aquitaine (France) and Aragon (Spain). This new edition features the informative 'World Geography' section, packed with maps, diagrams and text explaining key world themes such as climate, geology, trade, agriculture, industry and population. Also included are urban-area and city-centre maps for 69 of the world's largest and most economically important cities, including all major capitals.In addition, the 'Images of Earth' section shows spectacular satellite views of 17 major cities and regions across the globe. Illustrated with flags and locator maps, the 34-page A-Z 'Gazetteer of Nations' provides key facts and figures for every sovereign state; plus topical current affairs maps are provided for 'Regions in the News', including Iraq, Afghanistan and Israel/Palestine. The 83,000-name index, including geographical features and historical place names as well as towns and cities, gives full latitude/longitude co-ordinates and letter-figure grid references. A 1,000-entry 'Geographical Glossary' explains the derivations of many unfamiliar place names - for example: wadi = dry watercourse; and jebel = mountain. ...Show more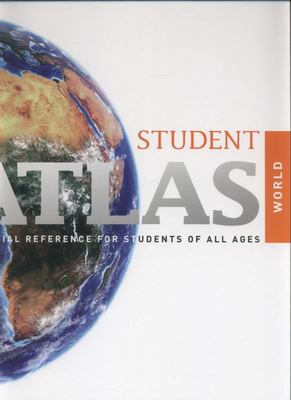 $39.99
NZD
Category: Atlases
You can map out the world with this invaluable student atlas. It is fully revised and updated, the Student World Atlas (previous ISBN 9781405357524) brings the Earth's geography to life with state-of-the-art mapping from up-to-date satellite and cartographic sources. Detailed maps reveal the Earth's phy sical structure, oceans, climate, population and economy. Borders and boundaries of the world's countries are clearly explained and a world fact-file highlights key statistical data for each country, allowing direct comparisons between nations. A section devoted to learning map skills develops your understanding and practical use of maps. Student World Atlas is the perfect geography resource for students aged 10-14 (Key Stage 2-3). ...Show more