$20.00
NZD
Category: Astronomy
Essential reference for New Zealand enthusiasts Educational A3 poster showing the stars, clusters and galaxies of the southern skies in an easy-to-use format. Depicts the night sky in autumn, as seen from 37° South (New Zealand and southern Australia, South Africa and South America) and can be used as a basis for navigating the night sky year round. Originally published 2001 ...Show more
$70.00
NZD
Category: Popular Science
Marvel at the wonders of the Universe, from stars and planets to black holes and nebulae, in this exploration of our Solar System and beyond. Universe opens with a look at astronomy and the history of the Universe, using 3D artworks to provide a comprehensive grounding in the fundamental concepts of as tronomy, including the basic techniques of practical astronomy. The core of the book is a tour of the cosmos covering the Solar System, the Milky Way, and galaxies beyond our own. Explanatory pages introduce different celestial phenomena, such as galaxies, and are followed by catalogues that profile the most interesting and important examples. A comprehensive star atlas completes the picture, with entries on each of the 88 constellations and a monthly sky guide showing the night sky as it appears throughout the year as viewed from both the northern and southern hemispheres. ...Show more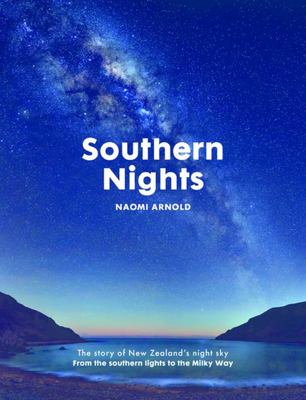 $65.00
NZD
Category: Astronomy
Aotearoa New Zealand was founded onstargazing. It was celestial navigationthat brought the first people here,and it was tatai arorangi, Maori astronomy,that helped people survive once theyarrived. There is no better place onEarth to view the brilliance of otherworlds.Covering eclipses, aurorae,comets an d constellations, backyardobservatories, traditional stargazersand world-class astrophotographers,this is the unique story of Te WhanauMarama, our family of light - thenight sky that glows above us all. ...Show more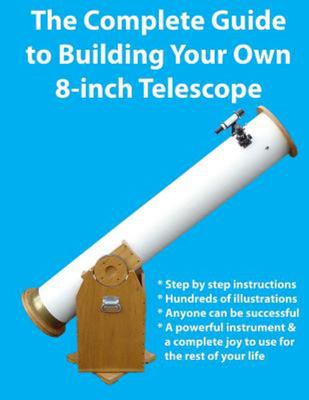 $50.00
NZD
Category: Astronomy
This book is truly the most comprehensive guide to building a telescope out there. Every single step in the entire process is fully covered in every detail. Lots of additional helps are included from choosing a telescope to cleaning a telescope mirror.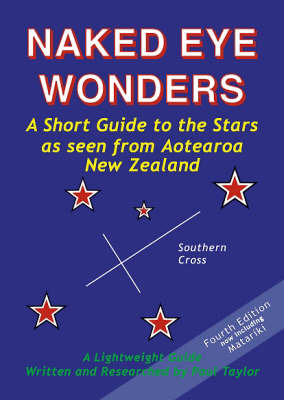 $16.00
NZD
Category: Astronomy
A lightweight pocket size guide to the stars of Aotearoa for travellers & backpackers. Fourth edition now in full colour and includes chapter about Matariki.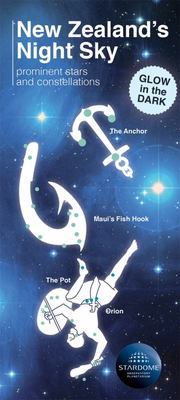 $15.00
NZD
Category: Astronomy
When you look up at the stars in the night sky it can be easy to think of them as lights glowing on a large dark ceiling. Can you identify the brightest stars and planets? Do you know which constellations are visible right now, and what their stories are? New Zealand's Night Skyby the Stardome Observato ry and Planetarium guides you through our southern hemisphere night sky with two detailed star maps which glow in the dark, allowing you to view them outdoors at night. The guide also provides a detailed list of the constellations with useful images and descriptions. ...Show more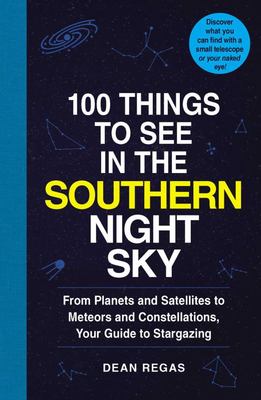 $29.00
NZD
Category: Astronomy | Series: 100 Things to See Ser.
The night sky is full of amazing things, but how do you know what you're looking at or how to get the best perspective to enhance your viewing experience? 100 Things to See in the Southern Night Sky gives you a clear picture of what you can see using a small telescope-or just your naked eye! Inside, you 'll learn the history and science behind planets, stars, and Southern Hemisphere constellations like the Southern Cross, Carina, Centaurus, and more. Easy-to-follow instructions along with detailed star maps specifically tailored for those stargazing in the Southern Hemisphere will help you identify each object so you can explore the universe every night of the year. Whether camping, traveling, or stargazing from your own backyard, there's a new show every evening with 700 Things to See in the Southern Night Sky. Book jacket. ...Show more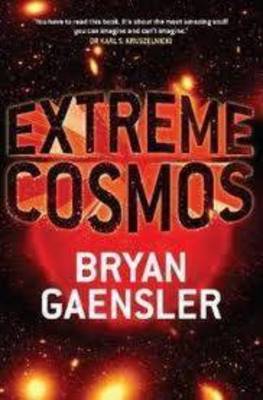 $39.99
NZD
Category: Astronomy
The universe is all about extremes. Space has a temperature 270C below freezing. Stars die in catastrophic supernova explosions a billion times brighter than the Sun. A black hole can generate 10 million trillion volts of electricity. And hypergiants are stars 2 billion kilometres across, larger than th e orbit of Jupiter. Extreme Cosmos provides a stunning new view of the way the Universe works, seen through the lens of extremes: the fastest, hottest, heaviest, brightest, oldest, densest and even the loudest. This is an astronomy book that not only offers amazing facts and figures but also reveals the remarkable richness of the universe and the incredible physics that modern astronomy has unveiled. ...Show more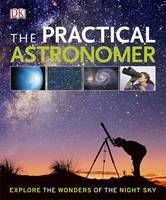 $55.00
NZD
Category: Astronomy
This is a complete beginner's guide to observing the night sky. Understand and enjoy the solar system and beyond with this practical guide to astronomy. Pick up all the basics of sky-watching. Start off by taking a tour around the night sky in simple stages, discovering how it fits together and how it w orks. Then take a closer look at the objects you can see and learn to train your eye to recognize basic patterns of constellations and how to tell planets apart from other celestial bodies. Plus, there's advice on buying and using kit, from binoculars to telescopes. This title is packed with detailed maps of the night sky and star charts to help any budding astronomer in their quest to find out more about this fascinating subject. ...Show more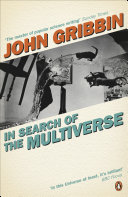 $32.00
NZD
Category: Astronomy
We once had to abandon the idea of earth being at the centre of the universe. Now, we need to confront an even more profound possibility: the universe itself might just be one universe among many. "In Search of the Multiverse" takes us on an extraordinary journey, examining the most fundamental question s in science. What are the boundaries of our universe? Can there be different physical laws from the ones we know? Are there in fact other universes? Do we really live in a multiverse? This book is the ultimate search and Gribbin guides us through the different competing theories revealing what they have in common and what we can come to expect. ...Show more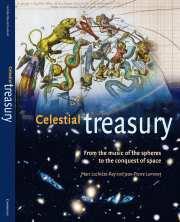 $0.00
NZD
Category: Astronomy
Throughout history, the mysterious dark skies above us have inspired our imaginations in countless ways, influencing our endeavours in science and philosophy, religion, literature and art. Celestial Treasury is a truly beautiful book, including fold-out and asymmetrical pages, and showing the richness o f astronomical theories and illustrations in Western civilization through the ages. From Greek verse, mediaeval manuscripts and Victorian poetry to spacecraft photographs and computer-generated star charts, the unprecedented wealth of these portrayals is quite breathtaking. ...Show more
$25.00
NZD
Category: Astronomy
The new Philip's Astronomy Encyclopedia is one of the most comprehensive, authoritative and accessible books on astronomy. In more than 3000 alphabetically organized articles and over 500 photographs and diagrams, it covers everything and everyone from the Anglo-Australian Observatory to Fritz Zwicky. I ts 464 pages include a host of major articles on subjects such as our Galaxy, the Sun and planets, optical and radio telescopes, stars, black holes, astrophysics, observatories, astronomical photography, space programmes, the constellations and famous astronomers. Supporting these articles are shorter entries on planetary features and satellites, asteroids, observational techniques, comets, satellite launchers, meteros, and subjects as diverse as life in the Universe and the structure of meteorites. Scores of tables list the brightest stars in the major constellations, annual meteor showers, major variable stars, dwarf stars, energy production processes in the Sun, and other relevant data. Philip's Astronomy Encyclopedia is written by more than 100 leading astronomers from the world's universities and observatories, each an expert in a specialized field of knowledge. ...Show more