$40.00
NZD
Category: Business and Law
Could the courts really order the death of your innocent baby? Was there an illegal immigrant who couldn't be deported because he had a pet cat? Are unelected judges truly enemies of the people? Most of us think the law is only relevant to criminals, if we even think of it at all. But the law touches e very area of our lives: from intimate family matters to the biggest issues in our society. Our unfamiliarity is dangerous because it makes us vulnerable to media spin, political lies and the kind of misinformation that frequently comes from loud-mouthed amateurs and those with vested interests. This 'fake law' allows the powerful and the ignorant to corrupt justice without our knowledge - worse, we risk letting them make us complicit. Thankfully, the Secret Barrister is back to reveal the stupidity, malice and incompetence behind many of the biggest legal stories of recent years. In Fake Law, the Secret Barrister debunks the lies and builds an hilarious, alarming and eye-opening defence against the abuse of our law, our rights and our democracy. ...Show more
$35.00
NZD
Category: Business and Law | Reading Level: very good
Go inside the notoriously secretive world of the New Zealand All Blacks rugby team to reveal 15 powerful and practical lessons for leadership and business that helped to build one of the most successful sporting clubs in history, now the subject of the Amazon Prime documentary series All or Nothing. In Legacy, best-selling author James Kerr goes deep into the heart of the world's most successful sporting team, the legendary All Blacks of New Zealand, to reveal 15 powerful and practical lessons for leadership and business. Legacy is a unique, inspiring handbook for leaders in all fields, and asks: What are the secrets of success - sustained success? How do you achieve world-class standards, day after day, week after week, year after year? How do you handle pressure? How do you train to win at the highest level? What do you leave behind you after you're gone? What will be your legacy? ...Show more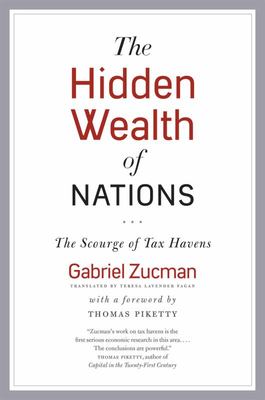 $45.00
NZD
Category: Business and Law
We are well aware of the rise of the 1% as the rapid growth of economic inequality has put the majority of the world's wealth in the pockets of fewer and fewer. One much-discussed solution to this imbalance is to significantly increase the rate at which we tax the wealthy. But with an enormous amount of the world's wealth hidden in tax havens in countries like Switzerland, Luxembourg, and the Cayman Islands this wealth cannot be fully accounted for and taxed fairly. No one, from economists to bankers to politicians, has been able to quantify exactly how much of the world's assets are currently hidden until now. Gabriel Zucman is the first economist to offer reliable insight into the actual extent of the world's money held in tax havens. And it's staggering. In The Hidden Wealth of Nations, Zucman offers an inventive and sophisticated approach to quantifying how big the problem is, how tax havens work and are organized, and how we can begin to approach a solution. His research reveals that tax havens are a quickly growing danger to the world economy. In the past five years, the amount of wealth in tax havens has increased over 25% there has never been as much money held offshore as there is today. This hidden wealth accounts for at least $7.6 trillion, equivalent to 8% of the global financial assets of households. Fighting the notion that any attempts to vanquish tax havens are futile, since some countries will always offer more advantageous tax rates than others, as well the counter-argument that since the financial crisis tax havens have disappeared, Zucman shows how both sides are actually very wrong. In The Hidden Wealth of Nations he offers an ambitious agenda for reform, focused on ways in which countries can change the incentives of tax havens. Only by first understanding the enormity of the secret wealth can we begin to estimate the kind of actions that would force tax havens to give up their practices. Zucman's work has quickly become the gold standard for quantifying the amount of the world's assets held in havens. In this concise book, he lays out in approachable language how the international banking system works and the dangerous extent to which the large-scale evasion of taxes is undermining the global market as a whole. If we are to find a way to solve the problem of increasing inequality, The Hidden Wealth of Nations is essential reading. ...Show more
$37.00
NZD
Category: Business and Law
A fresh and irreverent look at the founders of economics, showing how they lived and what they thought, why they thought it, and why they still matter.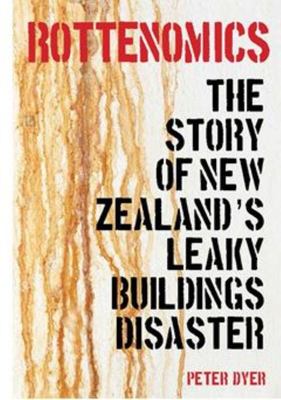 $40.00
NZD
Category: NZ - Current Affairs
For over 25 years our building industry, economy and Government have failed to provide this basic guarantee: new buildings will not rot. Leaky buildings are the result of an unfortunate confluence of industrial, legislative, historical and cultural factors. Collectively, these elements stubbornly contin ue to defy a full and final resolution. Featuring personal stories of homeowners faced with insurmountable repair costs of hundreds of thousands to their 'dream home', often leading to sickness, depression and financial loss. And revealed for the first time, withheld Government reports that estimate the total cost of leaky dwellings at $47 Billion. Rottenomics is an engaging expose into a national crisis that refuses to go away. ...Show more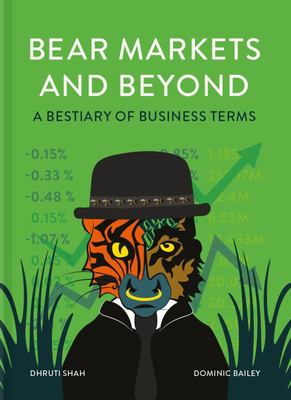 $28.00
NZD
Category: Business and Law
Unicorns, narwhals, yaks, cows and civets - what have all these creatures got to do with your hard-earned cash? Well, far more than you would think at first glance. They are all beasts that appear in the global economic ecosystem. They pop up as warnings, messages, signals and useful analogies in order to help us navigate what can sometimes be a confusing, closed-off world. In this book, BBC journalists Dhruti Shah and Dominic Bailey guide you through the confusing world of business jargon with a bold, graphic bestiary. As well as more familiar terms such as piggy bank, loan sharks and rat race, there are alligator spreads - which occur when an investor will never be able to make a profit on their transactions, or a lobster trap, which is a type of strategy a company will deploy in order to prevent a hostile takeover. There is even the memorable honorific of 'vampire squid' given to Goldman Sachs. The jargon of the business world is a code but this illustrated guide is here to take you on a safari - seeking out ants, zebras and a whole lot more - and helping you to understand them. You wouldn't want to enter a bear pit unprepared, so keep this guide to the animals of the financial jungle to hand. ...Show more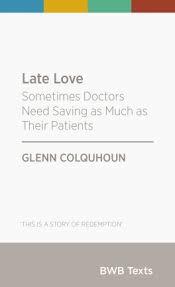 $15.00
NZD
Category: Business and Law | Series: BWB Texts | Reading Level: Very Good
'Most of the time I have no idea what to do with them or what to say in response to them.' Award-winning New Zealand poet Glenn Colquhoun is also a doctor who works with struggling young people at the margins, painfully aware of the limits of his role. In this BWB Text he offers penetrating insight int o the little he feels he is able to achieve as a GP and youth worker. It is, he says, a song of redemption. 'Doctors are pompous. It is one of our strengths. But when I listen to a patient for any length of time I am reduced. They seem much more expert in their lives than I - and any desire for me to be glib shrinks away.' Colquhoun's account builds to radical proposals for New Zealand's primary health care, designed to reconnect our health system with the more vulnerable and less resourced parts of our society. ...Show more
$21.00
NZD
Category: Business and Law
This book is the perfect introduction to the subject of economics and economic ideas through history. From the earliest forms of currency to the Industrial Revolution, and from the birth of the stock market to free-market capitalism and globalized trade, The Little Book of Economics brings economic the ory and the work of key economists to life. Journeying through centuries of economic thought, it is the perfect pocket-sized guide to the subject. Packed with infographics and flowcharts that explain complex concepts clearly and simply,, The Little Book of Economics offers you the same combination of clear text and hard-working infographics in a portable format that is perfect for reading on the go. ...Show more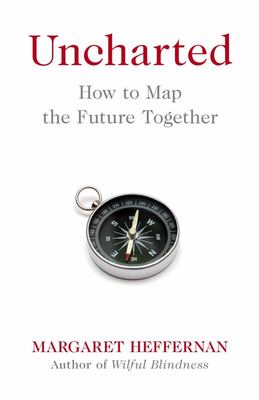 $38.00
NZD
Category: Business and Law
'An urgent read...Karl Popper for the 21st century'  Robert Phillips, former CEO, Edelman EMEA and author of Trust me, PR is Dead How can we think about the future? What do we need to do - and who do we need to be? In her bold and invigorating new book, distinguished businesswoman and author Margaret Heffernan explores the people and organizations who aren't daunted by uncertainty. We are addicted to prediction, desperate for certainty about the future. But the complexity of modern life won't provide that; experts in forecasting are reluctant to look more than 400 days out. History doesn't repeat itself and even genetics won't tell you everything you want to know. Ineradicable uncertainty is now a fact of life. In complex environments, efficiency is a hazard not a help; being robust is the better, safer option. Drawing on a wide array of people and places, Margaret Heffernan looks at long-term projects developed over generations that could never have been planned the way that they have been run. Experiments, led by individuals and nations, discover new possibilities and options. Radical exercises in forging new futures with wildly diverse participants allow everyone to create outcomes together that none could do alone. Existential crises reveal the vital social component in resilience. Death is certain, but how we approach it impacts the future of those we leave behind. And preparedness - doing everything today that you might need for tomorrow - provides the antidote to passivity and prediction. Ranging freely through history and from business to science, government to friendships, this refreshing book challenges us to resist the false promises of technology and efficiency and instead to mine our own creativity and humanity for the capacity to create the futures we want and can believe in.   ...Show more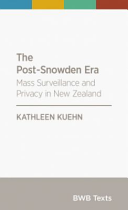 $15.00
NZD
Category: Business and Law | Series: BWB Texts Ser. | Reading Level: Very Good
Only sustained public pressure can prevent the complicit submission and cultural amnesia that seems to follow every new revelation about surveillance in everyday life. Recent revelations about the nature and extent of global surveillance programmes have shocked many. But what are their implications in t he long-term - and for New Zealand? Mapping New Zealand's role in international intelligence gathering from World War Two to the present day, Kathleen Kuehn asks probing questions about the behaviour of both the state and corporations in our current 'surveillance society'. Ultimately these questions force us to confront the way we value our individual privacy and civil liberties, for - as we often hear - why should any of this matter if we have nothing to hide? ...Show more
$35.00
NZD
Category: Business and Law | Series: Princeton ANZ Paperbacks Ser.
New York Times Bestseller Wall Street Journal Bestseller A New York Times Book Review Editors' Choice From economist Anne Case and Nobel Prize winner Angus Deaton, a groundbreaking account of how the flaws in capitalism are fatal for America's working class Life expectancy in the United States has rece ntly fallen for three years in a row--a reversal not seen since 1918 or in any other wealthy nation in modern times. In the past two decades, deaths of despair from suicide, drug overdose, and alcoholism have risen dramatically, and now claim hundreds of thousands of American lives each year--and they're still rising. Anne Case and Angus Deaton, known for first sounding the alarm about deaths of despair, explain the overwhelming surge in these deaths and shed light on the social and economic forces that are making life harder for the working class. They demonstrate why, for those who used to prosper in America, capitalism is no longer delivering. Deaths of Despair and the Future of Capitalism paints a troubling portrait of the American dream in decline. For the white working class, today's America has become a land of broken families and few prospects. As the college educated become healthier and wealthier, adults without a degree are literally dying from pain and despair. In this critically important book, Case and Deaton tie the crisis to the weakening position of labor, the growing power of corporations, and, above all, to a rapacious health-care sector that redistributes working-class wages into the pockets of the wealthy. Capitalism, which over two centuries lifted countless people out of poverty, is now destroying the lives of blue-collar America. This book charts a way forward, providing solutions that can rein in capitalism's excesses and make it work for everyone. ...Show more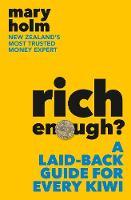 $37.00
NZD
Category: Business and Law | Reading Level: very good
Read this one book, set up your money, and get on with your life! Find out what many in the financial world don't want you to know. Laid-back investing is not only easier, it can actually make you richer. Learn how to kill off debt, curb spending, find your best KiwiSaver fund, save painlessly, buy a ho use or be happy not buying one, and move confidently towards and through retirement (hint: you don't need $1 million). You'll also learn why it's best to 'set and forget' your investments. And why, beyond a certain point, having more money is not the key to happiness. Unlike many writers of finance books, Mary is not selling anything (except this book!). She just wants you to do well. She's on your side. ...Show more