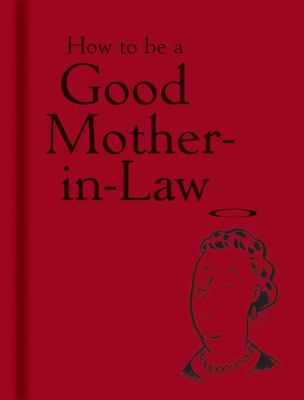 $22.00
NZD
Category: Reference - General
"Do not march into the drawing-room and, having inspected it, say, "What a nice room, but --" "Do not look at your son steadfastly and then turn to his wife and tell her he is getting thin." "When you wax eloquently on the way to keep soup hot, you are merely asking him to shout on the house tops that h e prefers cold soup to mothers-in-law." These are just a few of the words of wisdom on offer in How to be a Good Mother-in-Law, the latest in a series of delightful advice books that also includes How to be a Good Husband and How to be a Good Wife. While the station of mother-in-law is not one celebrated for its sympathy and is the subject of no shortage of off-color jokes, this slim guide shows that it is possible to achieve accord--even friendship--with the man or woman your son or daughter has chosen to marry. Originally published in the 1930s, How to be a Good Mother-in-Law offers advice that ranges from the amusingly old-fashioned to the surprisingly still relevant today. Among the topics discussed are how not to behave on your son or daughter's wedding day, how to visit the couple in their new home, how to interact with the grandchildren, and what degree of independence should be granted to married sons. For mothers-in-law considering living with the married couple, a chapter presents suggestions for how to negotiate this famously fraught situation. In another chapter called "Are They as Bad as They are Painted?," the book reproduces a selection of tabloid tragedies, including the story of a mother-in-law that surprised a hapless couple by accompanying them on their honeymoon.Whether you're a new mother-in-law, a veteran to this much-maligned role, or a long-suffering spouse whose partner's parent seems impossible to please--the pithy advice on-hand in How to be a Good Mother-in-Law will be warmly welcomed. ...Show more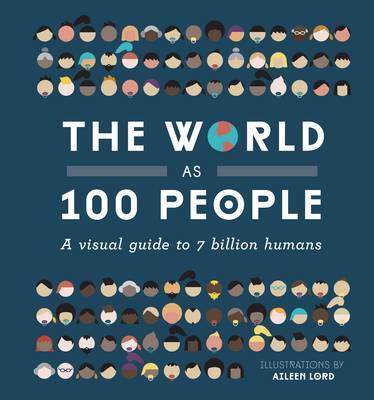 $23.00
NZD
Category: Reference - General
What would the world look like if the 7 billion people on this planet were presented as 100 individuals? This beautifully illustrated and informative infographics book re-examines the world's population with fascinating and often sobering results. Covering diverse subjects such as demography, education, technology and health, The World as 100 People reveals that 61 people are Asian, 15 are African, 10 come from Europe and 14 are from the Americas. 51 people live in cities, yet 36 lack basic access to sanitation. 21 people are overweight, 15 are undernourished and 1 is starving. 40 individuals are regular Internet users and 21 have a Facebook page. Perhaps most shockingly of all, 48 people currently live on less than US$2 per day while 1 person owns 48% of all the world's wealth. With bold infographics from Melbourne-based designer and artist Aileen Lord, The World as 100 People highlights the reality of the world we live in. It is enlightening and thought provoking, and will ensure that you'll never look at the world's population in the same way again. ...Show more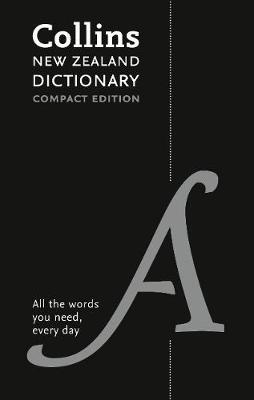 $40.00
NZD
Category: Reference - General
In colour, and packed with fascinating features on language, Collins New Zealand Compact Dictionary is the ideal handy reference for people who love language. With extended word histories, surprising folk etymologies, notes on words borrowed from other languages, and a fantastic supplement, this thought fully designed dictionary is large enough to include all the words and definitions you need, but small enough to hold in one hand. With a clear colour design and easy-to-use layout, browsing is easier than ever. All in all the perfect book for crossword solvers, word-game enthusiasts, and anyone with a passion for English. ...Show more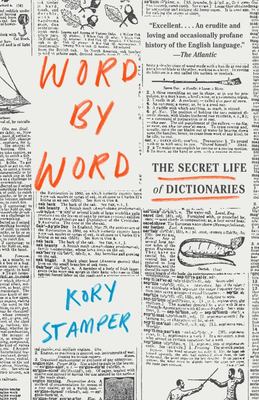 $35.00
NZD
Category: Reference - General
While most of us might take dictionaries for granted, the process of writing them is in fact as lively and dynamic as language itself. With sharp wit and irreverence, Kory Stamper cracks open the complex, obsessive world of lexicography--from the agonizing decisions about what and how to define, to the knotty questions of usage in an ever-changing language. She explains why small words are the most difficult to define (have you ever tried to define oiso?), how it can take nine months to define a single word, and how our biases about language and pronunciation can have tremendous social influence. Throughout, Stamper brings to life the hallowed halls (and highly idiosyncratic cubicles) of Merriam-Webster, a world inhabited by quirky, erudite individuals who quietly shape the way we communicate. A sure delight for all lovers of words, Word by Wordmight also quietly improve readers' grasp and use of the English language. ...Show more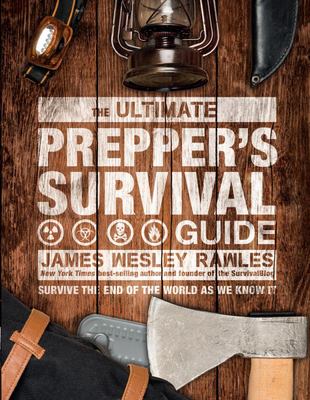 $45.00
NZD
Category: Reference - General
The book is written by the world's number one survivalist James Wesley, Rawles, the founder of the Survival Blog.
$40.00
NZD
Category: Reference - General
The ultimate guide to surviving anywhere, now updated with more than 100 pages of additional material, including a new chapter on urban survival "A classic. ... Addresses every conceivable disaster scenario. Don't leave home without it" --Outside Revised to reflect the latest in survival knowledge an d technology, and covering new topics such as urban survival and terrorism, the multimillion-copy worldwide bestseller SAS Survival Handbook by John "Lofty" Wiseman is the definitive resource for all campers, hikers, and outdoor adventurers. From basic campcraft and navigation to fear management and strategies for coping with any type of disaster, this complete course includes: Being prepared: Understanding basic survival skills, like reading the weather, and preparation essentials, such as a pocket survival kit. Making camp: Finding the best location, constructing the appropriate shelter, organizing camp, staying warm, and creating tools. Food: What to eat, what to avoid, where to find it, and how to prepare it. First aid: A comprehensive course in emergency/wilderness medicine, including how to maximize survival in any climate or when injured. Disaster survival: How to react in the face of natural disasters and hostile situations--and how to survive if all services and supplies are cut off. Self-defense: Arming yourself with basic hand-to-hand combat techniques. Security: Protecting your family and property from intrusion, break-ins, and theft. Climate & terrain: Overcoming any location, from the tropics to the poles, from the desert to the mountains and sea. ...Show more
$28.00
NZD
Category: Reference - General
THE ULTIMATE SURVIVAL GUIDE FROM THE WORLD'S LEADING SURVIVAL EXPERT. ___________ Do you know how to... Survive a bear attack? Make fire from virtually nothing? Fly a plane in an emergency? Survive in the most extreme conditions? Bear Grylls does. There is barely a terrain he hasn't conquered or an e xtreme environment he hasn't experienced. From his time in 21 SAS, through to his extraordinary expeditions in the toughest corners of each of the seven continents, Bear has accumulated an astonishing wealth of survival knowledge. Now, for the first time, he is putting all his expertise into one book. How To Stay Alive will teach you all of the essential skills you need to survive in the modern world. ...Show more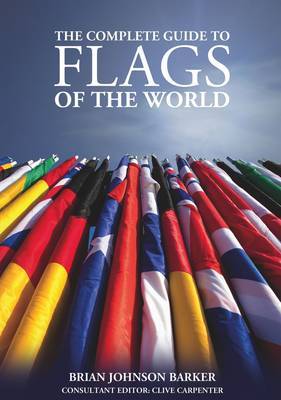 $27.00
NZD
Category: Reference - General
An up-to-date reference guide showing each country s national flag, explanation of its origin and meaning, a locator map and key statistics.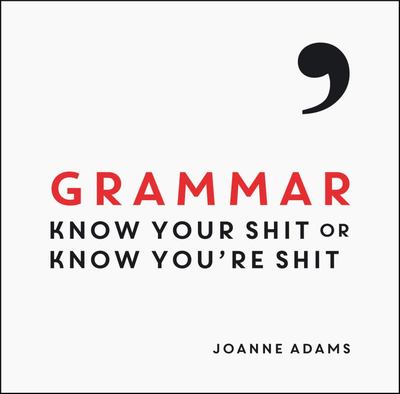 $30.00
NZD
Category: Reference - General
"Let's eat Grandma" OR "Let's eat, Grandma"?This fun yet informative book offers bite-sized tips and advice on everything you need to know about grammar-including common misspellings, how to use punctuation correctly, and applying the right tense-and will turn you from a logophobe to a grammarphile in n o time ...Show more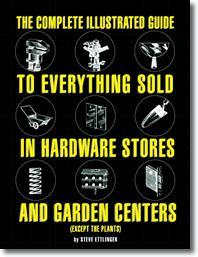 $44.95
NZD
Category: Reference - General
How many types of screwdrivers are there? What's the most useful pair of pliers to own? Here's a comprehensive, portable reference containing virtually every tool and product sold in hardware and garden supply stores (except plants!). It's an essential manual and guidebook for any aspiring do-it-yoursel fer undertaking a home repair or garden project. The straightforward design makes it easy to find information quickly. Detailed line drawings and diagrams help identify the tool or material, and show how it's used. Includes practical tips on usage, cost, and other considerations. An incomparable resource for the homeowner! ...Show more
$49.99
NZD
Category: Reference - General
The journalists bible.. The style of the Associated Press defines clear news writing. In fact, more people write for the AP news service than for any single newspaper or broadcaster in the world. The AP Stylebook is therefore the journalists bible, an essential handbook for all writers, editors, stu dents, and public-relations specialists. The AP Stylebook contains over 5,000 entries laying out the APs rules on grammar, spelling, punctuation, and usage. It gives journalists the references they need to write about the world today: correct names of countries and organizations, language to avoid, common trademarks. Special sections cover business and sports reporting. This edition, published in the Associated Presss 150th year, also includes crucial advice on how writers can guard against libel and copyright infringement. An up-to-date AP Stylebook belongs on the desk of every working writer. ...Show more