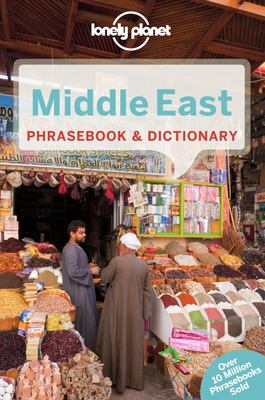 Middle East Phrasebook & Dictionary 2
by Kathryn Stapley; Mimoon Abu Ata; Yavar Dehghani; Siona Jenkins; Shalome Knoll; Arzu Kurklu; Lonely Planet Publications Staff
$20.00
NZD
Category: Dictionaries | Series: Phrasebook Ser.
Lonely Planet: The world's leading travel guide publisher With eight key languages in this phrasebook to the region, let no barriers - language or culture - get in your way. Order the right meal with our menu decoder Never get stuck for words with our 3500-word two-way dictionary We make language easy with shortcuts, key phrases & common Q&As Feel at ease, with essential tips on culture & manners Coverage includes: Arabic, Egyptian Arabic, Farsi, Gulf Arabic, Hebrew, Levantine Arabic, Tunisian Colloquial Arabic and Turkish. Authors: Written and researched by Lonely Planet, Shalome Knoll, Mimoon Abu Ata, Yavar Dehghani, Siona Jenkins, Arzu Kurklu, and Kathryn Stapley. About Lonely Planet: Started in 1973, Lonely Planet has become the world's leading travel guide publisher with guidebooks to every destination on the planet, as well as an award-winning website, a suite of mobile and digital travel products, and a dedicated traveller community. Lonely Planet's mission is to enable curious travellers to experience the world and to truly get to the heart of the places they find themselves in. TripAdvisor Travelers' Choice Awards 2012 and 2013 winner in Favorite Travel Guide category 'Lonely Planet guides are, quite simply, like no other.' - New York Times 'Lonely Planet. It's on everyone's bookshelves; it's in every traveller's hands. It's on mobile phones. It's on the Internet. It's everywhere, and it's telling entire generations of people how to travel the world.' - Fairfax Media (Australia) ...Show more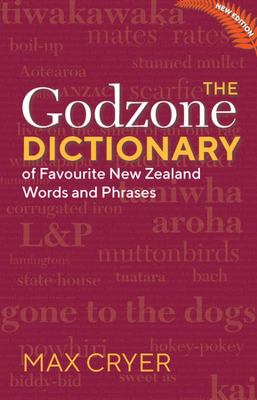 $30.00
NZD
Category: Dictionaries | Reading Level: very good
This concise A-Z dictionary, now updated in a new expanded edition, is a quick and easy reference to understanding the words and phrases that make the New Zealand language and speech patterns so different. Language expert Max Cryer not only provides helpful definitions for the various entries, but also sheds light on their origins. Slang words feature heavily, while a key feature of the book is the large number of Māori words that have become part of the common language over the years. Popular names of sports teams are also included, while an appendix of New Zealand acronyms completes the book. ...Show more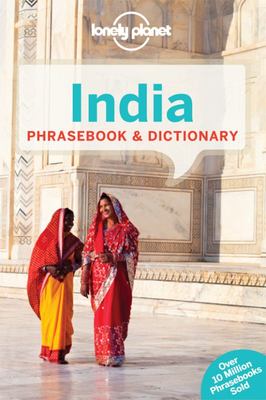 India Phrasebook & Dictionary 2e
by Jodie Martire; Shahara Ahmed; Quentin Frayne; Lonely Planet Publications Staff
$24.00
NZD
Category: Dictionaries | Series: Phrasebook Ser.
Lonely Planet: The world's #1 phrasebook publisher* Lonely Planet India Phrasebook & Dictionary is your handy passport to culturally enriching travels with the most relevant and useful phrases and vocabulary for all your travel needs. Get more from your trip with easy-to-find phrases for eating lik e a Maharaja, joining in with some of the multitude of festivals and celebrations throughout the country, and bargaining your way through the thousands of colourful markets; all with your trusted travel companion. With language tools in your back pocket, you can truly get to the heart of wherever you go, so begin your journey now Coverage Includes: Assamese, Bengali, Gujarati, Hindi, Kannada, Kashmiri, Konkani, Malayalam, Marathi, Marwari (Rajasthani), Oriya, Punjabi, Tamil, Telugu and Urdu. Organised by language, this one-stop resource makes travelling through multiple countries simple. With each language you can: Feel at ease with essential tips on culture, manners, idioms and multiple meanings Order with confidence, explain food allergies, and try new foods with the menu decoder Save time and hassles with vital phrases at your fingertips Never get stuck for words with the 400-word two-way, quick-reference dictionary Be prepared for common and emergency travel situations with practical phrases and terminology Meet friends with conversation starter phrases Get your message across with easy-to-use pronunciation guides Inside Lonely Planet India Phrasebook & Dictionary: Full-colour throughout User-friendly layout organised by travel scenario categories Survival phrases inside front cover for at-a-glance on-the-fly cues Language map for quick reference Covers Basics - time, dates, numbers, pronunciations, reading tips, grammar rules, common language difficulties Practical - sightseeing, banking, post office, internet, phones, repairs, bargaining, accommodation, directions, border crossing, transport Social - meeting people, interests, feelings, opinions, going out, romance, culture, weather Safe Travel - emergencies, police, doctor, chemist, dentist, symptoms, conditions Food - ordering, at-the-market, at- the-bar, dishes, ingredients The Perfect Choice: Lonely Planet India Phrasebook & Dictionary, a pocket-sized, comprehensive multi-language guide, provides on-the-go language assistance; great for language students and travellers looking to interact with locals and immerse themselves in local culture. Looking for just a few of the languages covered in this phrasebook? Check out Lonely Planet's individual phrasebooks for Hindi, Urdu & Bengali. Authors: Written and researched by Lonely Planet, Shahara Ahmed, Madhu Thaker, Richard Delacy, Hari Prasad Nadig, Omkar N Koul, Bert Naik, Amrit Parmar, Aruna Magier and PAEN Language Services. About Lonely Planet: Started in 1973, Lonely Planet is the world's leading travel guide publisher with guidebooks to every destination on the planet, and has been connecting travellers and locals for over 25 years with phrasebooks for 120 languages, more than any other publisher With an award-winning website, a suite of mobile and digital travel products, and a dedicated traveller community, Lonely Planet enables curious travellers to experience the world and to truly get to the heart of the places they find themselves. The world awaits *#1 phrasebook publisher. Source: Nielsen Bookscan UK, US & AUS ...Show more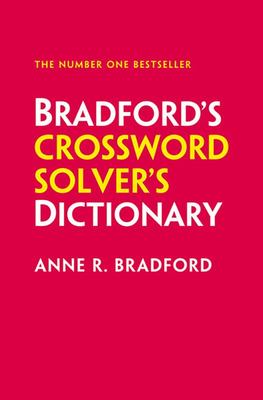 $35.00
NZD
Category: Dictionaries
Featured on BBC 4 radio as one of the Five Great Works of Reference I couldn't be without it - Editor of the Times crossword The UK's bestselling, best-loved crossword dictionary, the new edition of Bloomsbury's Crossword Dictionary contains over 200,000 entries, including synonyms, anagrams and plays on words listed under 18,000 headwords, arranged alphabetically. What makes this book unique is crossword enthusiast Anne Stibbs' 35 years of careful analysis of real crossword clues. This is why Bloomsbury's includes so many obscure words and puns, unlisted in other crossword dictionaries. ...Show more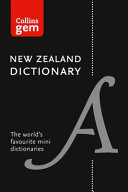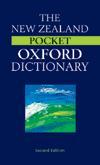 $39.95
NZD
Category: Dictionaries
This extensive and versatile dictionary provides an unrivalled and more authoritative coverage of New Zealand and International English than any other pocket dictionary. • over 60,000 headwords • several hundred borrowings from te reo Maori are included • word origins for most entries • in-text panels p rovide guidance on usage, grammar, syntax, punctuation, and style • comprehensive coverage of New Zealand flora and fauna, and terms of historical importance • pronunciation given for most headwords, using a simple respelling system which avoids symbols. ...Show more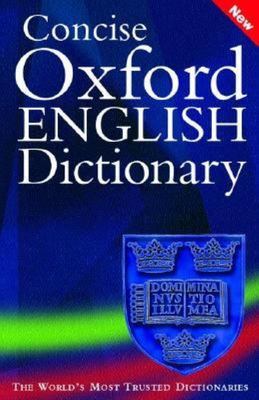 $89.99
NZD
Category: Dictionaries | Reading Level: very good
Authoritative and up to date, this eleventh edition of the Concise Oxford English Dictionary contains over 240,000 words, phrases, and definitions, including 900 new words. It offers rich vocabulary coverage, with full treatment of World English, and scientific and technical vocabulary, as well as rare, historical, and archaic terms. In addition there are hundreds of helpful notes on grammar, punctuation, and usage, many of them new to this edition. It offers appendices on currencies, alphabets, electronic English, formal/informal language, a Guide to Good English, and more. New to this edition is a fascinating Word Histories feature, telling the often bizarre stories of the origins and development of 100s of words. For example, did you know that the word grammar is related to glamour, or that cockney used to mean a spoilt child? This dictionary contains full appendices including new sections on electronic English, and the registers of language, from formal to slang. ...Show more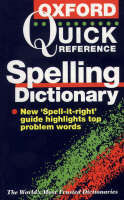 $17.00
NZD
Category: Dictionaries
Based on the text of the Oxford Minidictionary of Spelling, and featuring a brand new spell-it-right guide, this dictionary provides even more guidance on correct usage of the English language. With detailed information on American English spelling, hyphenation points, geographical names, etc., it is th e essential reference book for anybody wanting quick and straightforward answers to their spelling queries. ...Show more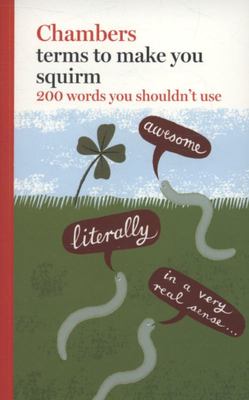 $29.99
NZD
Category: Dictionaries
Ever heard a word that made you cringe? Terms to Make You Squirm -- 200 words you shouldn't use focuses on the words and phrases that we over- and misuse, words that have become cliches and words that are easily confused. Using contemporary examples, it shows us why certain words and phrases should be u sed sparingly -- if at all -- and by offering suitable replacements it can help us avoid using those terms that make us squirm. allude and elude If you allude to something, you refer to it indirectly or without mentioning it explicitly. If you elude someone, you escape from them in a clever or cunning way. If something you want eludes you, you cannot obtain it. He was a fugitive long before the FBI put him on the most wanted list. How he managed to allude capture for so long is unclear at this point. When used correctly, allude always appears with the preposition 'to', while elude takes a direct object. Ricky Ponting is confident the Australians are now ready for a tilt at the only major silverware to elude them -- the Champions Trophy. ...Show more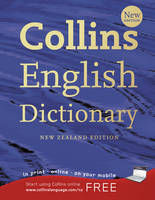 $110.00
NZD
$149.99
(26% off)
Category: Dictionaries
Collins is proud to announce a major new edition of its flagship dictionary. Updated with the latest terms to enter the language, the dictionary is not only comprehensive and authoritative, but also offers outstanding coverage of world, regional and dialect English. Collins New Zealand Dictionary is a r ich source of words for everyone who loves language. This new gift edition includes the latest words to enter the English language as well as a wide range of biographical entries. Usage notes give advice on using the right word in the right place, and thousands of etymologies trace the roots of modern English. A clear, two-colour page design helps to make this dictionary accessible and easy to use, and the new virtual thumb tab makes it even easier to find the entry you are looking for. The dictionary includes a supplement on words on the cusp of entering the language, as well as an extended essay on how English has changed in the last 30 years, and looking forwards to the next 30 years. All definitions, examples, idioms, and usage notes are based on the Collins Corpus - our unrivalled and constantly updated 2.5 billion-word database of today's English - making it an authoritative and up-to-the-minute reference source. ...Show more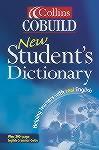 $29.99
NZD
Category: Dictionaries
The Collins Cobuild New Student's Dictionary contains all the features for which the Cobuild range is renowned: explanations in full sentences, examples of real English from the Bank of English, and up-to-date coverage of today's language. Additional features include special labelling of frequent words, useful topical illustrations, helpful reference pages, and a practical section to improve dictionary skills. New to this edition is a 200-page English Grammar Guide which provides reliable and thorough guidance on the most important points of English grammar in a clear, user-friendly layout. The Collins Cobuild New Student's Dictionary is the indispensable reference work for intermediate learners of English today. ...Show more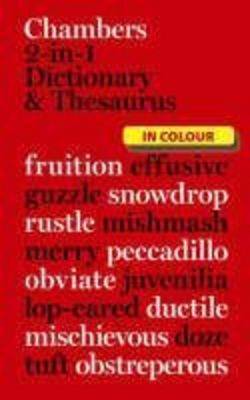 $65.00
NZD
Category: Dictionaries
Chambers 2-in-1 Dictionary & Thesaurus takes away the need to juggle with two separate volumes by offering you two books in one: an up-to-date dictionary text together with a complete and user-friendly thesaurus. No need to look up the same word twice as dictionary and thesaurus entries are given to gether, while the clear colour layout makes reference quick and easy. Entries are complemented by over 200 lists showing related words, from types of accommodation to signs of the zodiac.Perfect for use at home, in the office or while studying, Chambers 2-in-1 Dictionary & Thesaurus is the ideal single-volume reference tool for anyone wanting to use English accurately and creatively. ...Show more