$40.00
NZD
Category: Philosophy
The Sunday Times Bestseller and New York Times Bestseller. A book of hope for uncertain times. 'Feeling a little blue? Meet the new Winnie the Pooh.' The Daily Mail 'A wonderful work of art and a wonderful window into the human heart' Richard Curtis Enter the world of Charlie's four unlikely friends, di scover their story and their most important life lessons. The conversations of the boy, the mole, the fox and the horse have been shared thousands of times online, recreated in school art classes, hung on hospital walls and turned into tattoos. In Charlie's first book, you will find his most-loved illustrations and some new ones too.     ...Show more
$30.00
NZD
Category: Philosophy
A selection of George Orwell's prescient, clear-eyed and stimulating writing on the subjects of truth and lies. With an introduction by Alan Johnson. 'Freedom is the freedom to say that two plus two equals four. If that is granted, all else follows.' This selection of George Orwell's writing, from bot h his novels and non-fiction, gathers together his thoughts on the subject of truth. It ranges from discussion of personal honesty and morality, to freedom of speech and political propaganda. Orwell's unique clarity of thought and illuminating scepticism provide the perfect defence against our post-truth world of fake news and confusion. 'The further a society drifts from the truth, the more it will hate those that speak it.' Includes an introduction by Alan Johnson and passages from Burmese Days, The Road to Wigan Pier, Coming Up for Air, The Lion and the Unicorn, Animal Farm, Nineteen Eighty-Four, Orwell's letters, war-time diary, criticism and essays including 'Fascism and Democracy', 'Culture and Democracy', 'Looking Back on the Spanish War', 'As I Please', 'Notes on Nationalism', 'The Prevention of Literature', 'Politics and the English Language' and 'Why I Write'. ...Show more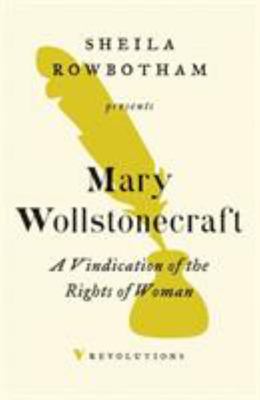 $25.00
NZD
Category: Philosophy
"A Vindication of the Rights of Woman", by Mary Wollstonecraft. Mary Wollstonecraft was british writer, philosopher, and advocate of women's rights (1759-1797).
$30.00
NZD
Category: Philosophy
For millennia exploration has been central to man's quest for meaning and knowledge. For when we set our sights on the horizons, we bring everything us around into focus. Erling Kagge was the first man in history to reach all of the Earth's poles by foot - the North, the South and the summit of Everest. In Philosophy for Polar Explorers, he sets out all that he has learned from his many expeditions in sixteen concise meditations on life above and below the tree line. Part philosophy, part explorer's handbook, this an expert guide on how we can all go further, achieve more, and discover a more meaningful existence. ...Show more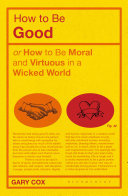 $39.00
NZD
Category: Philosophy
"What is goodness? Is goodness achievable, and if so, how? If being a good person is a matter of doing the right thing, then what is the right thing to do? Is it acting rationally, promoting happiness, exercising moderation in all things or respecting the freedom of others, or is it somehow a concoction of all these abilities, wisely adjusted to suit circumstances? In this instructive, entertaining and often humorous book, Gary Cox, best-selling author of How to Be an Existentialist and How to Be a Philosopher, investigates the phenomenon of goodness and what, if anything, it is to be a good person and a paragon of virtue. Part easygoing exploration of the age-old subject of moral philosophy, part personal development and improvement manual, How to be Good carefully leads the reader on a fascinating journey through the often strange and surprising world of ethics. This book covers issues from abortion to animal rights and delves into the meaning, achievability and reality of goodness through an examination of the work of major philosophical thinkers such as Aristotle, Ayer, Bentham, Gautama Buddha, Hare, Hobbes, Kant, Mill, Nietzsche, Moore, Plato, Sartre, Singer, Thomson and Warnock." ...Show more
$35.00
NZD
Category: Philosophy | Series: Godsfield Bibles Ser.
A spiritual guide to the properties of crystals explores their shapes, colors, and applications in an easy-to-follow format that includes photographic identification, detailed descriptions, and information on the individual properties.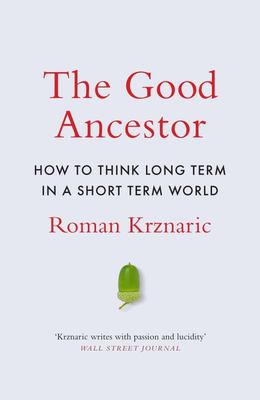 $37.00
NZD
Category: Philosophy
'This is the book our children's children will thank us for reading' - The Edge, U2 How can we be good ancestors? From the first seeds sown thousands of years ago, to the construction of the cities we still inhabit, to the scientific discoveries that have ensured our survival, we are the inheritors of c ountless gifts from the past. Today, in an age driven by the tyranny of the now, with 24/7 news, the latest tweet, and the buy-now button commanding our attention, we rarely stop to consider how our actions will affect future generations. With such frenetic short-termism at the root of contemporary crises, the call for long-term thinking grows every day - but what is it, has it ever worked, and can we even do it? In The Good Ancestor, leading public philosopher Roman Krznaric argues that there is still hope. From the pyramids to the NHS, humankind has always had the innate ability to plan for posterity and take action that will resonate for decades, centuries, even millennia to come. If we want to become good ancestors, now is the time to recover and enrich this imaginative skill. The Good Ancestor reveals six profound ways in which we can all learn to think long-term, exploring how we can reawaken oft-neglected but uniquely human talents like 'cathedral thinking' that expand our time horizons and sharpen our foresight. Drawing on radical solutions from around the world, Krznaric celebrates the innovators who are reinventing democracy, culture and economics so that we all have the chance to become good ancestors and create a better tomorrow. ...Show more
$38.00
NZD
Category: Philosophy
In today's world of cultural climate change, argues Jonathan Sacks, we have outsourced morality to the markets on the one hand, and to government on the other. If the market rewards it, it must be OK - unless the law says not to. Yet while the markets have brought wealth to many and the state has done much to contain the worst excesses of inequality, neither is capable of bearing the moral weight of showing us how to live. On the one hand, traditional values no longer hold, yet recent political swings show that modern ideals of tolerance have left many feeling rudderless and adrift. In this environment we see things fall apart in unexpected ways - toxic public discourse that makes true societal progress almost unattainable; the rise of religious extremism on the one hand and of aggressive atheism on the other; a drive for respect of all that establishes 'safe space' only where true debate is off limits. How can we build - or rebuild - a collective culture that is able to both respect difference and draw us together to work for the common good? Talking to key modern influences and thinkers - including Jordan Peterson, Melinda Gates and David Brooks - and drawing inspiration from the Bible and the historical experience of the Jewish people, Sacks argues that there are eight key factors in establishing, maintaining and passing on resilient moral values within a broad group, among them attitudes of lifelong learning and of thanksgiving, the importance of family life and community, and a culture of positive argument in place of destructive conflict. Combining his passionate belief in a positive way forward with a careful weighing of the realities and challenges of the position in which we find ourselves, Jonathan Sacks sets out a clear picture of a world in which we can all find our place and build a future worth working for. ...Show more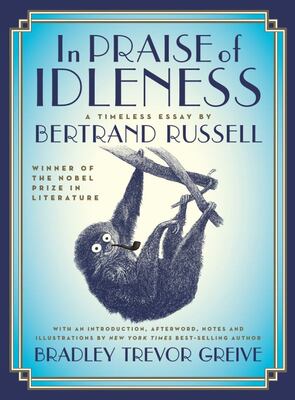 $21.00
NZD
Category: Philosophy
oMost People Would Die Sooner Than Thinko - Bertrand Russell Considered othe Voltaire of his timeo, Bertrand Russell was a fearless iconoclast who stood unbowed before political and religious leaders; his disdain for conventional thinking and accepted beliefs set him apart from his academic peers and a t odds with the authorities throughout his long and storied life. In his celebrated essay In Praise Of Idleness, Russell champions the seemingly incongruous notion that realising our full potential - and thus enjoying the greatest possible success and happiness - is not accomplished by working harder or smarter, but through harnessing the extraordinary power of idleness. Russell's penetrating insights and exquisite turns of phrase feel as fresh and relevant today as when they were first written. Arguing that we can achieve far more by doing far less, and that traditional wealth accumulation is a form of cultural and moral poverty, Russell demands greater depth from our age of abundant creativity and heralds the next wave of enlightened entrepreneurs. Replete with a new introduction and afterword, and interspersed with comic illustrations, informative notes plus a curated selection of Russell's best quotes from many of his acclaimed works, this unique edition of In Praise Of Idleness is given new life by New York Times-bestselling author and internationally acclaimed humourist Bradley Trevor Greive. ...Show more
$25.00
NZD
Category: Philosophy
THE SUNDAY TIMES BESTSELLER A Times and Sunday Times Book of the Year 'Douglas Murray fights the good fight for freedom of speech ... A truthful look at today's most divisive issues' o Jordan B. Peterson '(Murray's) latest book is beyond brilliant and should be read, must be read, by everyone' o Richar d Dawkins 'How can you not know about The Madness of Crowds? It's actually the book I've just finished. You can't just not read these books, not know about them.' - Tom Stoppard In his devastating new book The Madness of Crowds, Douglas Murray examines the twenty-first century's most divisive issues- sexuality, gender, technology and race. He reveals the astonishing new culture wars playing out in our workplaces, universities, schools and homes in the names of social justice, identity politics and 'intersectionality'. We are living through a postmodern era in which the grand narratives of religion and political ideology have collapsed. In their place have emerged a crusading desire to right perceived wrongs and a weaponization of identity, both accelerated by the new forms of social and news media. Narrow sets of interests now dominate the agenda as society becomes more and more tribal o and, as Murray shows, the casualties are mounting. Readers of all political persuasions cannot afford to ignore Murray's masterfully argued and fiercely provocative book, in which he seeks to inject some sense into the discussion around this generation's most complicated issues. He ends with an impassioned call for free speech, shared common values and sanity in an age of mass hysteria. ...Show more
$25.00
NZD
Category: History | Series: Classic Civilisations
In this revealing and entertaining guide to how the Romans confronted their own mortality, Peter Jones shows us that all the problems associated with old age and death that so transfix us today were already dealt with by our ancient ancestors 2,000 years ago. Romans inhabited a world where people, knowi ng nothing about hygiene let alone disease, had no defenses against nature. Death was everywhere. Half of all Roman children were dead by the age of five. Only 8% of the population made it over 60. One bizarre result was that half the population consisted of teenagers. From the elites' philosophical take on the brevity of life to the epitaphs left by butchers, bakers and buffoons, Memento Mori ("Remember you die") shows how the Romans faced up to this world and attempted to take the sting out of death. ...Show more
$22.00
NZD
Category: Philosophy | Series: Everyday Inspiration Ser. | Reading Level: General Adult
Beautifully Said is a female-forward collection of 21 themed chapters of quotes from strong, successful, intelligent women. Perfect for hand lettering artists of any age Looking for a quote to inspire your daughter, sister, mother, teammate, or friend? Beautifully Said is a personal inspiration gallery , containing 21 themed chapters spotlighting women and girls who believe, build, discover, explore, heal, invent, laugh, lead, and more. Quotabelle's first book is a serendipitous result of the startup's Indiegogo crowdfunding campaign. This female-powered company creates products that add missing voices back into history and ensure today's remarkable thinkers and doers aren't overlooked going forward. You'll love seeing quotes by incredible women from bygone eras, like Eleanor Roosevelt, Ella Fitzgerald, Harriet Tubman, and Audrey Hepburn, as well as contemporary figures like Serena Williams, Amy Poehler, and Malala Yousafzai, as well as noteworthy up-and-comers, including an Everest-scaling mountaineer, a space archaeologist, and a serial entrepreneur. Because sharing ideas and stories is how passions get sparked and role models emerge. ...Show more