$35.00
NZD
Category: Philosophy | Series: Godsfield Bibles Ser.
A spiritual guide to the properties of crystals explores their shapes, colors, and applications in an easy-to-follow format that includes photographic identification, detailed descriptions, and information on the individual properties.
$30.00
NZD
Category: Philosophy
For millennia exploration has been central to man's quest for meaning and knowledge. For when we set our sights on the horizons, we bring everything us around into focus. Erling Kagge was the first man in history to reach all of the Earth's poles by foot - the North, the South and the summit of Everest. In Philosophy for Polar Explorers, he sets out all that he has learned from his many expeditions in sixteen concise meditations on life above and below the tree line. Part philosophy, part explorer's handbook, this an expert guide on how we can all go further, achieve more, and discover a more meaningful existence. ...Show more
$35.00
NZD
Category: Philosophy | Series: Godsfield Bibles Ser.
This is a guide to all the crystals known to man, their shapes, colours and applications. The descriptions provide information on their appearance, worldwide distribution, attributes, actions and healing properties required to unleash their unlimited potential.
$24.00
NZD
Category: Philosophy
Understanding philosophy has never been easier. Combining bold, elegant graphics with easy-to-understand text, Simply Philosophy is the perfect introduction to the subject for those who are short of time but hungry for knowledge. Artfully simple, it covers more than 90 key philosophical ideas, organiz ed by major philosophical themes - metaphysics and epistemology, analytic and continental philosophy, the philosophy of mind, ethics, political philosophy, and logic. Each pared-back entry explains a core philosophical concept more clearly than ever before, demystifying the groundbreaking theories of famous thinkers - from Plato's ideal forms to Kant's categorical imperative and Nietzsche's Übermensch to Wittgenstein's private language argument. The essential ideas of the major philosophical schools and traditions, such as empiricism, rationalism, materialism, and dualism, can be grasped in seconds. Whether you are studying philosophy at school or college, or simply want a jargon-free overview of the subject, this indispensable guide is packed with everything you need to understand the basics quickly and easily. ...Show more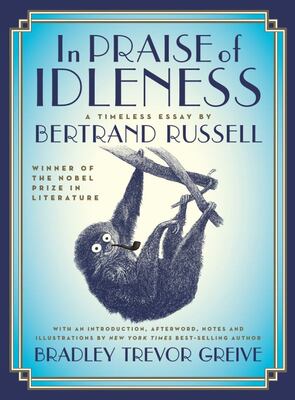 $21.00
NZD
Category: Philosophy
oMost People Would Die Sooner Than Thinko - Bertrand Russell Considered othe Voltaire of his timeo, Bertrand Russell was a fearless iconoclast who stood unbowed before political and religious leaders; his disdain for conventional thinking and accepted beliefs set him apart from his academic peers and a t odds with the authorities throughout his long and storied life. In his celebrated essay In Praise Of Idleness, Russell champions the seemingly incongruous notion that realising our full potential - and thus enjoying the greatest possible success and happiness - is not accomplished by working harder or smarter, but through harnessing the extraordinary power of idleness. Russell's penetrating insights and exquisite turns of phrase feel as fresh and relevant today as when they were first written. Arguing that we can achieve far more by doing far less, and that traditional wealth accumulation is a form of cultural and moral poverty, Russell demands greater depth from our age of abundant creativity and heralds the next wave of enlightened entrepreneurs. Replete with a new introduction and afterword, and interspersed with comic illustrations, informative notes plus a curated selection of Russell's best quotes from many of his acclaimed works, this unique edition of In Praise Of Idleness is given new life by New York Times-bestselling author and internationally acclaimed humourist Bradley Trevor Greive. ...Show more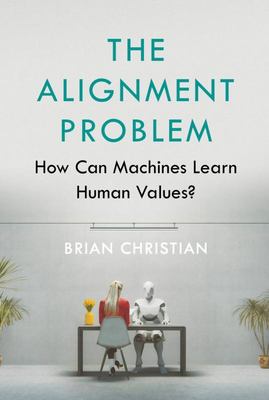 $33.00
NZD
Category: Philosophy
How do we prevent AI working against us?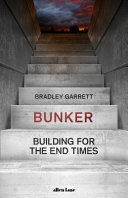 $48.00
NZD
Category: Philosophy
Today, the bunker has become the extreme expression of our greatest fears: from pandemics to climate change and nuclear war. And once you look, it doesn't take long to start seeing bunkers everywhere. In Bunker, acclaimed urban explorer and cultural geographer Bradley Garrett explores the global and rap idly growing movement of 'prepping' for social and environmental collapse, or 'Doomsday'. From the 'dread merchants' hustling safe spaces in the American mid-West to eco-fortresses in Thailand, from geoscrapers to armoured mobile bunkers, Bunker is a brilliant, original and never less than deeply disturbing story from the frontlines of the way we live now: an illuminating reflection on our age of disquiet and dread that brings it into new, sharp focus. The bunker, Garrett shows, is all around us: in malls, airports, gated communities, the vehicles we drive. Most of all, he shows, it's in our minds. ...Show more
$31.00
NZD
Category: Philosophy
The New York Times bestselling author of The Geography of Bliss embarks on a rollicking intellectual journey, following in the footsteps of history's greatest thinkers and showing us how each--from Epicurus to Gandhi, Thoreau to Beauvoir--offers practical and spiritual lessons for today's unsettled time s. We turn to philosophy for the same reasons we travel: to see the world from a dif­ferent perspective, to unearth hidden beauty, and to find new ways of being. We want to learn how to embrace wonder. Face regrets. Sustain hope. Eric Weiner combines his twin passions for philosophy and global travel in a pil­grimage that uncovers surprising life lessons from great thinkers around the world, from Rousseau to Nietzsche, Confucius to Simone Weil. Traveling by train (the most thoughtful mode of transport), he journeys thousands of miles, making stops in Athens, Delhi, Wyoming, Coney Island, Frankfurt, and points in between to recon­nect with philosophy's original purpose: teaching us how to lead wiser, more meaningful lives. From Socrates and ancient Athens to Simone de Beauvoir and twentieth-century Paris, Weiner's chosen philosophers and places provide important signposts as we navigate today's chaotic times. In The Socrates Express, Weiner invites us to voyage alongside him on his life-changing pursuit of wisdom and discovery as he attempts to find answers to our most vital questions. ...Show more
$30.00
NZD
Category: Philosophy
A selection of George Orwell's prescient, clear-eyed and stimulating writing on the subjects of truth and lies. With an introduction by Alan Johnson. 'Freedom is the freedom to say that two plus two equals four. If that is granted, all else follows.' This selection of George Orwell's writing, from bot h his novels and non-fiction, gathers together his thoughts on the subject of truth. It ranges from discussion of personal honesty and morality, to freedom of speech and political propaganda. Orwell's unique clarity of thought and illuminating scepticism provide the perfect defence against our post-truth world of fake news and confusion. 'The further a society drifts from the truth, the more it will hate those that speak it.' Includes an introduction by Alan Johnson and passages from Burmese Days, The Road to Wigan Pier, Coming Up for Air, The Lion and the Unicorn, Animal Farm, Nineteen Eighty-Four, Orwell's letters, war-time diary, criticism and essays including 'Fascism and Democracy', 'Culture and Democracy', 'Looking Back on the Spanish War', 'As I Please', 'Notes on Nationalism', 'The Prevention of Literature', 'Politics and the English Language' and 'Why I Write'. ...Show more
$23.00
NZD
Category: Philosophy
Simply written, and with a view to taking the wisdom of Confucius out of the hands of the academics and the philosophers and making it accessible to the general reader, Confucius From the Heart gives us a contemporary Confucius, one who can teach us how to attain spiritual happiness, adjust our daily ro utines and find our place in modern life. Yu Dan argues that his sayings, or Analects - far from being merely interesting quotes from ancient lore, of little use in our hectic, stress-filled world. Instead, they are simple truths that can speak to each and every one of us and help us lead better, happier, calmer lives. ...Show more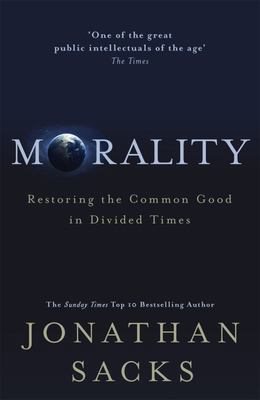 $38.00
NZD
Category: Philosophy
In today's world of cultural climate change, argues Jonathan Sacks, we have outsourced morality to the markets on the one hand, and to government on the other. If the market rewards it, it must be OK - unless the law says not to. Yet while the markets have brought wealth to many and the state has done much to contain the worst excesses of inequality, neither is capable of bearing the moral weight of showing us how to live. On the one hand, traditional values no longer hold, yet recent political swings show that modern ideals of tolerance have left many feeling rudderless and adrift. In this environment we see things fall apart in unexpected ways - toxic public discourse that makes true societal progress almost unattainable; the rise of religious extremism on the one hand and of aggressive atheism on the other; a drive for respect of all that establishes 'safe space' only where true debate is off limits. How can we build - or rebuild - a collective culture that is able to both respect difference and draw us together to work for the common good? Talking to key modern influences and thinkers - including Jordan Peterson, Melinda Gates and David Brooks - and drawing inspiration from the Bible and the historical experience of the Jewish people, Sacks argues that there are eight key factors in establishing, maintaining and passing on resilient moral values within a broad group, among them attitudes of lifelong learning and of thanksgiving, the importance of family life and community, and a culture of positive argument in place of destructive conflict. Combining his passionate belief in a positive way forward with a careful weighing of the realities and challenges of the position in which we find ourselves, Jonathan Sacks sets out a clear picture of a world in which we can all find our place and build a future worth working for. ...Show more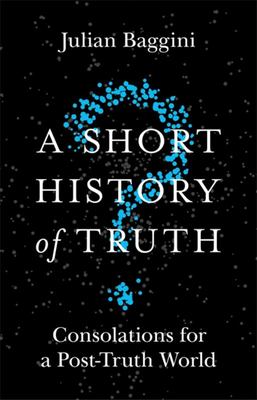 $25.00
NZD
Category: Philosophy
How did we find ourselves in a "post-truth" world of "alternative facts"? And can we get out of it? A Short History of Truth sets out to answer these questions by looking at the complex history of truth and falsehood. It identifies ten types of supposed truth and explains how easily each can become the midwife of falsehood. There is no species of truth that we can rely on unquestioningly, but that does not mean the truth can never be established. Attaining truth is an achievement we need to work for, and each chapter will end up with a truth we can have some confidence in. This history builds into a comprehensive and clear explanation of why truth is now so disputed by exploring 10 kinds of truth: 1. Eternal truths. 2. Authoritative truths. 3. Esoteric truths. 4. Reasoned truths. 5. Evidence-based truths. 6. Creative truths. 7. Relative truths. 8. Powerful truths 9. Moral truths. 10. Holistic truths. Baggini provides us with all we need to restore faith in the value and possibility of truth as a social enterprise. Truth-seekers need to be sceptical not cynical, autonomous not atomistic, provisional not dogmatic, open not empty, demanding not unreasonable. ...Show more