$25.00
NZD
Category: Psychology / Self Help
Available November 2020 An inspirational personal development book including helpful tips and cute illustrations to aid with anxiety, overthinking and depression. This book is jam-packed with handy tips, bite-sized wisdoms & thoughtful illustrations to help you navigate through feelings like anxiety , stress, worry, guilt & sadness. Within these pages you will find practical tools & insights to help you tackle your day-to-day tricky emotions. Contents: 1. Feeling 2. Grounding 3. Breathing 4. Thinking 5. Affirming ...Show more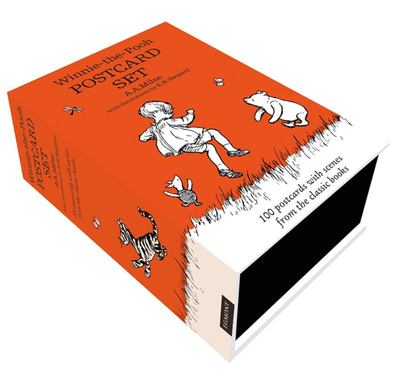 $53.00
NZD
Category: Gift | Series: Winnie-The-Pooh - Classic Editions Ser.
This beautiful postcard set includes 100 famous scenes from the Hundred Acre Wood from the pages of the original books by A. A. Milne and E. H. Shepard. A. A. Milne's stories about Pooh and his forest friends have been loved by generations of children and their parents since the publication of Winnie-th e-Pooh in 1926. The famous bear truly is The Bear for All Ages. ...Show more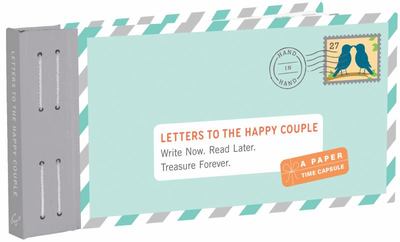 $30.00
NZD
Category: Gift | Series: Letters to My Ser.
This book of 12 prompted letters helps family and friends wish the happy couple a lifetime of joy. Filled out by an individual or group, as a guest book at the wedding, or as an anniversary gift, it will be a personalized keepsake that they will treasure for years to come.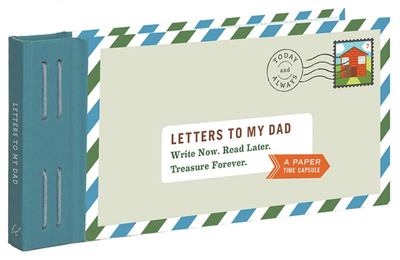 $30.00
NZD
Category: Gift | Series: Letters to My Ser.
This book of twelve letters (ten prompted, two blank) makes it easy for children of many ages--from tween to adult--to show Dad how much they care. Once filled out, sealed, and postdated, the letters become handwritten time capsules to give to Dad for Father's Day, holidays, or milestone birthdays. When he breaks open the seals in the future, he will find a priceless keepsake. ...Show more
$28.00
NZD
Category: Gift | Series: Little Book of Fashion Ser.
Little Book of Prada explores the evolutions and innovations of the brand, as well as a design ethos informed by an interest in minimalism and contemporary art.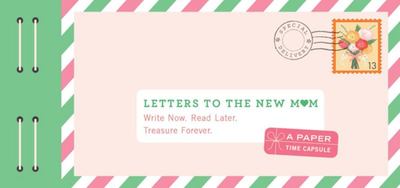 $30.00
NZD
Category: Gift | Series: Letters to My Ser.
This book of 12 prompted letters helps family and friends offer encouragement, advice, and good cheer to a new mother. Filled out and sealed with the enclosed stickers, it will be a cherished memento.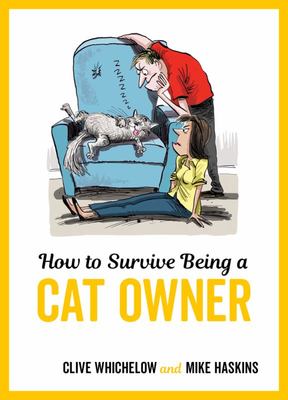 $22.00
NZD
Category: Gift | Series: How to Survive Ser.
Cats are cuddly, furry, purry and loveable. They also happen to be the keepers of their own destiny--and utterly untrainable. So, if you're going to make it as a cat owner, you're going to need survival skills. Reassure yourself: You'll never have a more loyal companion (as long as you're feeding it). T hink positively: If the cat claws holes in your curtains, at least it wasn't your legs. This mischievous little book will help see you through your years as a cat owner with tongue-in-cheek advice and cheeky illustrations. ...Show more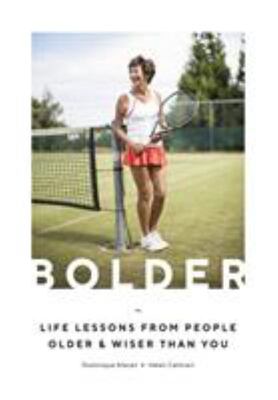 $28.00
NZD
Category: Gift
Bolder is on a mission to change perceptions about growing older. Ageing is a constant for all of us, every minute, every hour, every day. And ... gasp, it can be fun. This book captures a journey to find people aged 70 and older who are still creating, inspiring, or working, and who make old age look l ike a great place to be. One of the stories features a woman who fell in love and married aged 82. Another features a man who swims a mile in the Mediterranean Sea every morning, aged 85. All of the interviewees featured are engaged with and excited by the world around them. And so many of them cite the happiest age of their lives as now, not then. ...Show more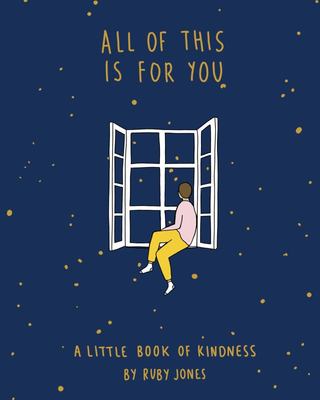 $24.00
NZD
Category: Gift
In this new book, celebrated artist Ruby Jones shares dozens of luminous, heartfelt, hand-lettered artworks and messages. Life can be a bit overwhelming sometimes, but Ruby's witty, compassionate, beautifully observed drawings never fail to bring a smile of recognition, while her practical words of advi ce remind us how lucky we are to be here - and how we can be kinder to ourselves, to the people in our lives, and to the world around us. A thoughtful gift for any person needing a little inspiration in today's world. 'I hope that on any given day, rain or shine, happy tears or painful ones, you can open this book and find a page that speaks to you.' -Ruby Jones ...Show more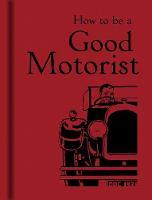 $22.00
NZD
Category: Gift
How should a motorist converse with the police? Should you switch off your headlights when another car approaches? What parts of the engine can you fix with a sheet of emery paper, insulating tape and copper wire? The 1920s heralded the age of motoring with the arrival of the 'affordable' Austin Seven a nd the increasing popularity of Morris Motors in Britain. Yet the first edition of the Highway Code would not appear for another decade and the rules of the road were rudimentary to say the least. This charming and practical guide provides enduring advice to novice motorists on how to cope with such hazards as skidding, headlight dazzle and sheep on the road, much of which is still instructive on today's car journeys. Many of the author's observations will strike a chord with the modern driver: 'When driving, look on all other drivers as fools...'. Others evoke the style and etiquette of a glamorous bygone era: 'A good chauffeur...will save his employer a great deal of expense'; 'an average speed of twenty miles per hour...allows you and your passengers to see something of the countryside'. Covering such topics as unscrupulous second-hand car dealers, women drivers and 'dashboard delights', this little book provides all the information needed to get maximum enjoyment out of the open road, complete with leisurely picnics and a little light motor-car maintenance. ...Show more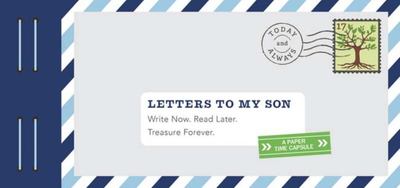 $30.00
NZD
Category: Gift | Series: Letters to My Ser.
This book of twelve prompted letters invites parents to share memories, love, and words of wisdom with a son of any age. Once filled out, postdated, and sealed, these letters will become a truly special keepsake.