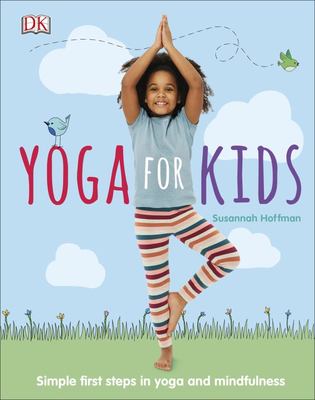 $24.00
NZD
Category: Yoga
Teach your kids about yoga and mindfulness with this mindful yoga activity book with more than 50 poses and activities. Yoga is a great way to teach children about relaxation, meditation, and peace - while having fun at the same time.This book is packed with yoga activities for kids and mindful games - they can stretch into tree pose, bend into butterfly pose, learn how to make a mindfulness jar, and find out why and how we should stretch through a series of fun yoga poses and sequences.Yoga for Kidshas everything you need to know about yoga for children. Children are guided through each pose, to make sure they achieve maximum fun and mindfulness in their yoga practice. Parents are given notes on each pose, to let them know what benefits it brings and how to stay safe.Yoga for Kidsshows that supporting a child's positive mental health doesn't need to be expensive, time-consuming, or difficult. Poses and activities help children to de-stress, focus, and get moving while having fun. ...Show more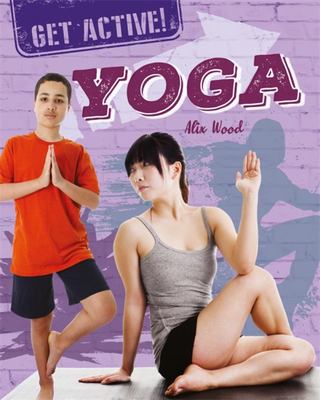 $24.00
NZD
Category: Yoga | Series: Get Active! Ser.
Be inspired to get into Yoga with Get Active! Learn an array of different poses with Get Active!: Yoga. From meditation to breathing, standing poses to floor poses, this book has useful photos, step-by-step guides and technical tips to help you perfect a whole host of moves. When your favourite thing to do is be physically active, it's easy to have fun and be fit. Readers will dive into swimming, bend over backwards for gymnastics, find peace with yoga and more, through fun, informational content about many popular activities. Step-by-step instructions will help readers learn all the right moves, and even teach them how to pursue a career in their hobby! Colourful photographs will draw future ice-skaters, dancers, and martial artists into the fascinating world of their sport - and encourage them to keep practising. This series inspires a healthy lifestyle through fun, varied types of exercise, and is a perfect tool for children aged 9+. ...Show more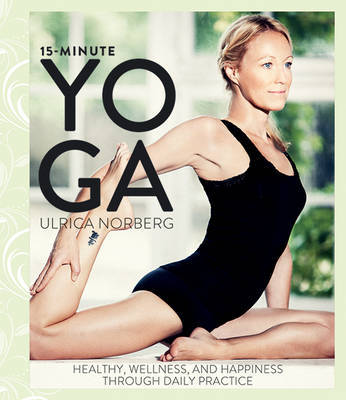 $35.00
NZD
Category: Yoga
From Ulrica Norberg, a renowned yoga teacher and author, comes "15-Minute Yoga," a guide to beneficial yoga poses and nutritional tips for practitioners of all levels. By integrating fifteen minutes of yoga into one's schedule, those who yearn for a better quality of life will find balance and peace in each day. The foundation of all yoga is breathing exercises, body positions that both strengthen and soften, and visualization exercises. Depending on who you are and how much time you have available, Ulrica provides different ways to do poses and focus sessions for a truly rewarding daily yoga practice. She also provides options for advanced variations depending on the experience level of the practitioner. With clear photos in a beautiful setting, "15-Minute Yoga" gives tips on how to combine poses to create your own effective fifteen-minute program. With both energizing and restorative exercises, readers can build strength, reduce stress, and increase circulation. The book also offers a brief introduction to the history of yoga, its aim, purpose, and meaning, and general advice on how to integrate more yoga into one's life. ...Show more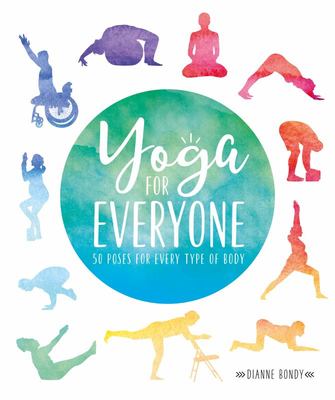 $48.00
NZD
Category: Yoga
Yoga is for every body, including yours   For years, yoga books have asked readers to bend over backward (literally ) to conform to their physical demands. It's time for the opposite--for readers to demand that yoga conform to their individual needs. It's time for a yoga book to reflect the broader p opulation that would benefit from a yoga practice geared toward them. It's time for Yoga for Everyone   This book offers yoga for every type of body: big, small, elderly, pregnant, disabled--everyone. No matter who you are or what you look like or what your abilities are, you can do all 50 poses in this book. The variations to classic poses in this book will also allow you to perform all 10 sequences, which combine different poses into one singular experience and focus on specific physical and mental benefits.   So forget what you've heard. Yoga isn't just for the privileged few. It's meant to be enjoyed by everybody and every body. Yes, you can do yoga--and Yoga for Everyone will show you how   "Dianne is a wonderful teacher with a voice and a message that's absolutely needed not only in the yoga community but also in the world. I'd go as far as to say that this book is the most important yoga book released this year. This book smashes the myth of the thin, able-bodied yogi and provides a safe introduction to the art of yoga in a way that's accessible to all. Yoga is for everyone "-- Rachel Brathen, author of Yoga Girl   "Dianne's approach is creative, customizable, and firmly rooted in compassion and inclusivity. Because Dianne presents several options for each pose--each one explained in a clear, digestible manner that demystifies the purpose behind the pose and addresses common frustrations--Yoga for Everyone will make a great matside companion for students of all levels."-- Kat Heagberg, editor in chief of Yoga International   "Dianne Bondy is one of the most important figures in contemporary yoga, and her brilliance is reflected in this book. Her yoga is an exploration of potential and possibility--inclusive and accessible. She explores the diversity of abilities and experience, and she lifts us all up through her embrace of humanity."-- Jivana Heyman, founder of Accessible Yoga ...Show more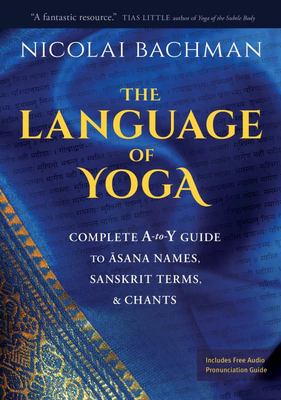 $35.00
NZD
Category: Yoga
An in-depth reference guide to the vast majority of Sanskrit posture names, terms, and chants used in yoga. Ashtanga. Adhomukhashvanasana, Chakra. Prana. The complex terminology of yoga can be overwhelming to someone new to the practice. For longtime Sanskrit and yoga scholar Nicolai Bachman, these wo rds are not just foreign terms to be memorized and recited during practice. In The Language of Yoga, Bachman shows that each syllable is a door to deeper, richer engagement with yoga not only as a physical exercise, but as a living, vibrating connection to the life force of this tradition. Providing translation, cultural significance, and precise pronunciation for more than 200 illustrated asanas, The Language of Yoga is the definitive guide to the modern usage of Sanskrit. You will also discover: ? Why the exploration of yoga philosophy complements and enriches the physical practice ? Correct spelling and pronunciation of common terms you'll likely encounter in the studio ? Mudras and chants for different life circumstances ? Downloadable audio files for pronunciation of hundreds of terms and posture names More than just a supplement to your yoga practice, The Language of Yoga vividly illuminates an ancient system of sacred syllables that resonate deep in the subtle body. Whether you're a passionate enthusiast or a curious beginner, The Language of Yoga offers an invaluable reference guide for any explorer of the yogic path. ...Show more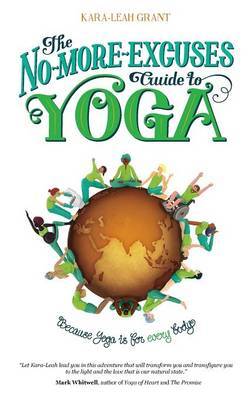 $29.99
NZD
Category: Yoga
Whether you have been meaning to try yoga for years or you ve already attended thousands of classes, this is your go-to reference book for all things yoga. Delivered in Kara-Leah s trademark accessible and conversational tone, reading this book feels like sitting down for a cup of tea with a trusted and knowledgeable friend for personal advice on your yoga journey. Not only does she lay bare all the excuses that may be preventing you from getting to class your first class, your tenth class or even your thousandth class but she also provides in-depth instruction on how to choose the best yoga path, style, teacher and studio for your lifestyle and your needs. Once you know which path, style, teacher or studio is right for you at this time, Kara-Leah talks you through the ins and outs of actually going to class class etiquette, adjustments, keeping yourself safe and the understanding the many strange things that can happen to you on the yoga mat like twitching, grimaces, crying or spontaneous laughter. As well as making it easy to navigate yoga classes, Kara-Leah gives a succinct and easy-to-read overview of yoga history, texts, concepts and philosophy. This is no mean feat given the density of the history of yoga but this book was deliberately designed so you can pick it up, open it to any page and learn something new - whether you re brand new to yoga or have been teaching for a decade. If you re a yoga teacher, you may find this the fastest and easiest reference book for theming your class, or revising yoga concepts like the kleshas, the gunas and the eight limbs. You can read a chapter at a time or the entire book at once. There is always valuable information to be devoured or contemplated. Plus every time you come back to it, you ll discover something new. Every yogi and soon-to-be yogi needs this yoga reference book on their book shelf. Kara-Leah has a rare ability to write about yoga in a way that is accessible, relevant and entertaining, without oversimplifying or sensationalising her subject. Her passion for yoga, and for setting straight the many myths that surround and obscure the practice, gives vitality to her writing and her ability to cut through our excuses to the real reasons we avoid yoga is enlightening. Her no excuses approach to yoga may not work for everyone, but anyone who has toyed or toiled with beginning and sustaining a yoga practice will relate to, and find something useful in, this book. I highly recommend it. Marianne Elliott, author of Zen Under Fire Curious about yoga, but afraid to try? In The No-More-Excuses Guide to Yoga, Kara-Leah Grant introduces you to the fundamentals, talks you through your doubts, and pushes you to take the most important step of all: unrolling a mat and starting a practice. Benjamin Lorr, author of Hell-Bent: Obsession, Pain, and the search for something like transcendence in Bikram Yoga ...Show more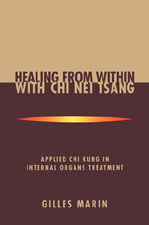 $55.00
NZD
Category: Yoga
This book, for students of yoga, meditation, tai chi and bodywork, shows how to use the "healing Tao System" to restore vitality to parts of the body. There are chapters on self-cultivation, Chi Kung breathing, detoxification, sexuality, chronic pain, and raising the chi through meditation.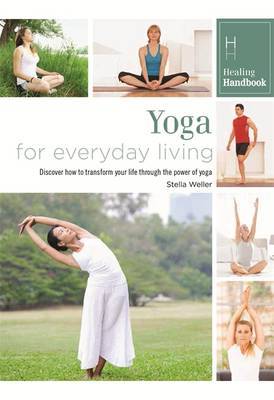 $19.99
NZD
Category: Yoga | Series: Healing Handbooks
Yoga for Everyday Living provides simple but effective yoga techniques to promote personal well being, helping you cope in an increasingly stressful world. Drawn from its roots in Hindu culture, there are step-by-step guidelines to ensure safe, effective practice for both the beginner and the familiar p ractitioner. Focussing on stretching, strengthening and breathing, there are suggestions on how to integrate yoga excercises into activities of daily living, aiming to promote a variety of mental and health benefits. ...Show more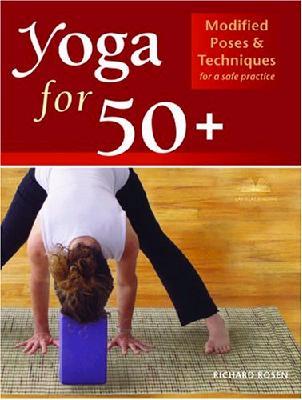 $39.95
NZD
Category: Yoga
A step-by-step guide to yoga offers people over fifty a technique for relaxing, offering tips for graceful movements and breathing exercises, as well as instructions for using props such as mats and chairs during yoga.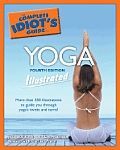 $39.99
NZD
Category: Yoga
Completely restructured to focus more on the how-to components of yoga, this step-by-step guide replaces photos with all-new two-color line illustrations that not only show readers what the various yoga postures look like, but how to get in and out of them easily and painlessly. Non-intimidating and eas y-to-follow exercises show readers just how fun and relaxing yoga can be. ...Show more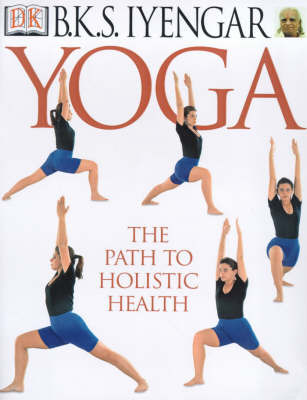 $69.99
NZD
Category: Yoga
A visual yoga guide providing step-by-step colour sequences with 360 degree views of key postures. There is also a section showing therapeutic yoga sequences to alleviate over 80 common ailments and ways to combat stress. Suitable for students of all levels of ability and fitness.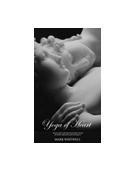 $45.00
NZD
Category: Yoga
Dop 2009, Auckland A4/184pp softcover Conspicuously absent from current teaching is Yoga as the union of polarities and its obvious implication to the male and female union within and without – the nature of life itself. Hatha Yoga is tantric practice. While Vedantic Brahmans †" the caretakers and contemporary proponents of Yoga – borrowed tantric practices to develop their religious aspiration to transcend this world, they denied the essential purpose of Yoga: to link the mind to the wonder of our own condition. Tantric traditions also confused Yoga with religion in their attempt to conquer nature or to go 'beyond'. Meanwhile, the idea of 'tantric sex' has become popular without its context and catalyst – an actual yoga practice designed for each person. The historic predominance of monastic order and other worldliness – mainly Christian and Buddhist – created elitism in society that severely diminished the perceived value of the individual. The householder life was devalued and the mutuality between man and woman eliminated. Humanity still suffers this persuasive life denial, the search for truth as 'other'. However, at this time in evolution individuals may understand and heal by enjoying the wonder of life moving in each one of us as body, breath and relationship. Mark Whitwell puts a spotlight on these issues to restore an efficient and complete Yoga for everybody. ...Show more