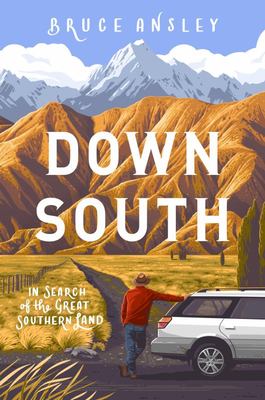 $50.00
NZD
Category: NZ - History
In Down South, writer Bruce Ansley goes on a journey back to his beloved South Island. From Curio Bay to Golden Bay, in Down South writer Bruce Ansley sets off on a vast expedition across the South Island, Te Waipounamu, visiting the places and people who hold clues to the south's famous character. Not so very long ago, the South Island had most of New Zealand's people and just about all of the money. Gold miners found fortunes in the hills and rivers, sheep barons straddled mountains, valleys and plains. Wealthy southerners ruled the government. Where now lies the South Island's golden fleece? And what is its future? ...Show more
$40.00
NZD
Category: Travel - Narratives
In the late 1990s, John Baker was known as a purveyor of quality rare and old wines. Always entrepreneurial and up for adventure, John was the perfect person for an occasional business partner, Andrew Simon, to approach with a mysterious wine list that was foreign to anything John, or his second-in-comm and, Kevin Hopko, had ever come across. The list was discovered to be a comprehensive catalogue of the wine collection of Nicholas II, the last Czar of Russia. The wine had become the property of the state after the Russian Revolution of 1918, during which Nicholas and his entire family were executed. Now owned by Stalin, the wine was discretely removed to a remote Georgian winery when Stalin was concerned the advancing Nazi army might overrun Russia, and inevitably loot artefacts and treasures. Half a century later, the wine was rumoured to be hidden underground and off any known map. John and Kevin embarked on an audacious, colourful and potentially dangerous journey to Georgia to discover if the wines actually existed; if the bottles were authentic and whether the entire collection could be bought and transported to a major London auction house for sale. Stalin's Wine Cellar is a wild, sometimes rough ride in the glamorous world of high end wine. The cast of characters include Stalin, Hitler, Czar Nicholas II and a motley bunch of Georgian businessmen/cowboys toting handguns, in the early days of Russian business development that led to the world of Putin and oligarchs. ...Show more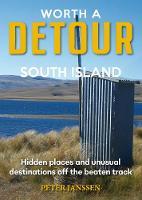 $40.00
NZD
Category: Travel - Guides
Travel writer Peter Janssen has travelled extensively around the North and South Island and in each volume he shares special quirky experiences and sublime scenery that are known to locals but are most often bypassed by visitors heading to better-known attractions. Avoid the mass of tourists and stroll empty beaches, experience unusual sights and adventures and uncover the other side of New Zealand's history and landscape with this comprehensive guidebook. Divided into geographic areas of the South Island, each entry includes descriptions, history, directions, addresses and contact phone numbers where relevant. Colour sections of photographs bring the text to life and location maps help plan your itinerary. ...Show more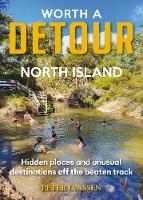 $40.00
NZD
Category: Travel - Guides
Travel writer Peter Janssen has travelled extensively around the North and South Island and in each volume he shares special quirky experiences and sublime scenery that are known to locals but are most often bypassed by visitors heading to better-known attractions. Avoid the mass of tourists and stroll empty beaches, experience unusual sights and adventures and uncover the other side of New Zealand's history and landscape with this comprehensive guidebook. Divided into geographic areas of the North Island, each entry includes descriptions, history, directions, addresses and contact phone numbers where relevant. Colour sections of photographs bring the text to life and location maps help plan your itinerary. ...Show more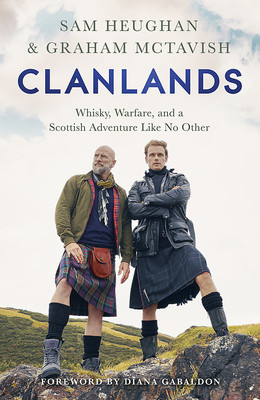 $35.00
NZD
Category: Travel - Narratives
From their faithful camper van to boats, kayaks, bicycles, and motorbikes, join stars of Outlander Sam and Graham on a road trip with a difference, as two Scotsmen explore a land of raw beauty, poetry, feuding, music, history, and warfare. Unlikely friends Sam and Graham begin their journey in the hear t of Scotland at Glencoe and travel from there all the way to Inverness and Culloden battlefield, where along the way they experience adventure and a cast of highland characters. In this story of friendship, finding themselves, and whisky, they discover the complexity, rich history and culture of their native country. ...Show more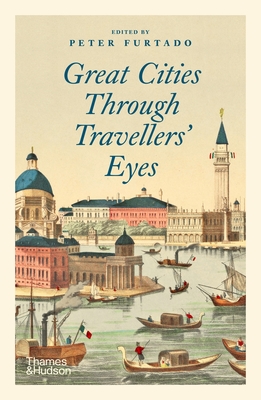 $30.00
NZD
Category: Travel - Guides
Throughout history, intrepid men and women have related their experiences and perceptions of the world's great cities to bring them alive to those at home. The thirty-eight cities covered in this entertaining anthology of travellers' tales are spread over six continents, ranging from Beijing to Berlin, Cairo to Chicago, Lhasa to London, St Petersburg to Sydney and Rio to Rome. This volume features commentators across the millennia, including the great travellers of ancient times, such as Strabo and Pausanias; those who undertook extensive journeys in the medieval world, not least Marco Polo and Ibn Battuta; courageous women such as Isabella Bird and Freya Stark; and enterprising writers and journalists including Mark Twain and Norman Lewis. We see the world's great cities through the eyes of traders, explorers, soldiers, diplomats, pilgrims and tourists; the experiences of emperors and monarchs sit alongside those of revolutionaries and artists, but also those of ordinary people who found themselves in remarkable situations, like the medieval Chinese abbot who was shown round the Sainte-Chapelle in Paris by the King of France himself. Some of the writers seek to provide a straightforward, accurate description of all they have seen, while others concentrate on their subjective experiences of the city and encounters with the inhabitants. Introduced and contextualized by bestselling historian Peter Furtado, each account provides both a vivid portrait of a distant place and time and an insight into those who journeyed there. The result is a book that delves into the splendours and stories that exist beyond conventional guidebooks and websites. ...Show more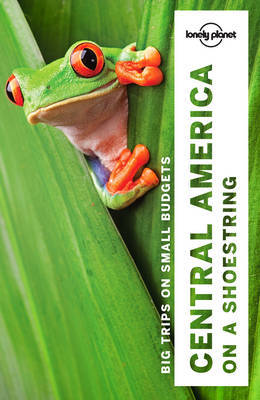 Lonely Planet Central America on a Shoestring 9
by Lonely Planet Publications Staff; Steve Fallon; Bridget Gleeson; Paul Harding; John Hecht; Tom Masters; Tom Spurling; Lucas Vidgen; Mara Vorhees
$45.00
NZD
Category: Travel - Guides | Series: On a Shoestring Ser. | Reading Level: General Adult
#1 best-selling guide to Central America * Lonely Planet Central America on a shoestring is your passport to the most relevant, up-to-date advice on what to see and skip, what hidden discoveries await you, and how to optimise your budget for an extended continental trip. Scale the Maya temples of Tikal , surf the smoothest and most uncrowded waves in Latin America, or explore the colonial charms of Granada; all with your trusted travel companion. Get to the heart of Central America and begin your journey now Inside Lonely Planet Central America on a shoestring: Color maps and images throughout Highlights and itineraries help you tailor your trip to your personal needs and interests Insider tips to save time and money and get around like a local, avoiding crowds and trouble spots Essential info at your fingertips - hours of operation, phone numbers, websites, transit tips, prices Budget-oriented recommendations with honest reviews - eating, sleeping, sight-seeing, going out, shopping, hidden gems that most guidebooks miss Cultural insights give you a richer, more rewarding travel experience - history, music, cuisine, sports, wildlife, environment, architecture, literature, cinema, current events Over 90 maps Covers Mexico's Yucat n & Chiapas, Guatemala, Belize, El Salvador, Honduras, Nicaragua, Costa Rica, Panama and more The Perfect Choice: Lonely Planet Central America on a shoestring is perfect for both exploring top sights and taking roads less traveled. Looking for just a few of the destinations included in this guide? Check out the relevant Lonely Planet destination guides, our most comprehensive guides that cover destinations' top sights and offbeat experiences. Check out Lonely Planet Latin American Phrasebook & Dictionary or Lonely Planet Latin American Fast Talk to make your trip go smoother and to get more cultural enrichment out of your travels. Authors: Written and researched by Lonely Planet. About Lonely Planet: Since 1973, Lonely Planet has become the world's leading travel media company with guidebooks to every destination, an award-winning website, mobile and digital travel products, and a dedicated traveler community. Lonely Planet covers must-see spots but also enables curious travelers to get off beaten paths to understand more of the culture of the places in which they find themselves. *Best-selling guide to Central America. Source: Nielsen BookScan. Australia, UK and USA ...Show more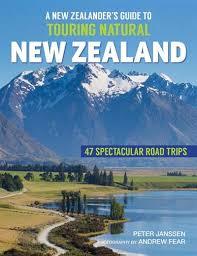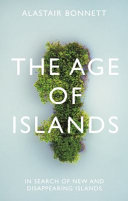 $33.00
NZD
Category: Travel - Narratives
A fascinating exploration of new and disappearing islands around the world, by the author of Off the Map.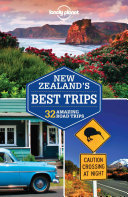 $45.00
NZD
Category: Travel - Guides | Series: Travel Guide Ser.
Lonely Planet: The world's leading travel guide publisher Discover the freedom of open roads with Lonely Planet New Zealand's Best Trips, your passport to uniquely encountering New Zealand by car. Featuring more than 30 amazing road trips, plus up-to-date advice on the destinations you'll visit along t he way, seek out alfresco dining and seductive wineries, follow New Zealand's premier wilderness highway to Milford Sound and discover spectacular natural landscapes, all with your trusted travel companion. Get to New Zealand, rent a car, and hit the road! Inside Lonely Planet New Zealand's Best Trips : Lavish colour and gorgeous photography throughout Itineraries and planning advice to pick the right tailored routes for your needs and interests Get around easily - easy-to-read, full-colour route maps, detailed directions Insider tips to get around like a local, avoid trouble spots and be safe on the road - local driving rules, parking, toll roads Essential info at your fingertips - hours of operation, phone numbers, websites, prices Honest reviews for all budgets - eating, sleeping, sight-seeing, hidden gems that most guidebooks miss Useful features - including Detours, Walking Tours and Link Your Trip Covers Marlborough, Bay of Islands, Akaroa, West Coast, Central Plateau, Milford Sound, Waiheke Island, Kaikoura, Mackenzie Country, Waitomo Caves, Canterbury, Rotorua, Wellington, Auckland, Christchurch, Queenstown and more eBook Features: (Best viewed on tablet devices and smartphones) Downloadable PDF and offline maps prevent roaming and data charges Effortlessly navigate and jump between maps and reviews Add notes to personalise your guidebook experience Seamlessly flip between pages Bookmarks and speedy search capabilities get you to key pages in a flash Embedded links to recommendations' websites Zoom-in maps and images Inbuilt dictionary for quick referencing The Perfect Choice: Lonely Planet New Zealand's Best Trips is perfect for exploring New Zealand via the road and discovering sights that are more accessible by car. Planning a New Zealand trip sans a car? Lonely Planet New Zealand, our most comprehensive guide to New Zealand, is perfect for exploring both top sights and lesser-known gems. Looking for a guide for New Zealand's South Island or North Island? Check out Lonely Planet's New Zealand's South Island guide or New Zealand's North Island guide for a comprehensive look at what each island has to offer. Authors: Written and researched by Lonely Planet About Lonely Planet: Since 1973, Lonely Planet has become the world's leading travel media company with guidebooks to every destination, an award-winning website, mobile and digital travel products, and a dedicated traveller community. Lonely Planet covers must-see spots but also enables curious travelers to get off beaten paths to understand more of the culture of the places in which they find themselves. Important Notice: The digital edition of this book may not contain all of the images found in the physical edition. ...Show more
$26.00
NZD
Category: Travel - Narratives
Hailed as "the great nature writer of this generation" (Wall Street Journal), Robert Macfarlane is the celebrated author of books about the intersections of the human and the natural realms. In Underland, he delivers his masterpiece: an epic exploration of the Earth's underworlds as they exist in myth, literature, memory, and the land itself. In this highly anticipated sequel to his international bestseller The Old Ways, Macfarlane takes us on an extraordinary journey into our relationship with darkness, burial, and what lies beneath the surface of both place and mind. Traveling through "deep time"--the dizzying expanses of geologic time that stretch away from the present--he moves from the birth of the universe to a post-human future, from the prehistoric art of Norwegian sea caves to the blue depths of the Greenland ice cap, from Bronze Age funeral chambers to the catacomb labyrinth below Paris, and from the underground fungal networks through which trees communicate to a deep-sunk "hiding place" where nuclear waste will be stored for 100,000 years to come. Woven through Macfarlane's own travels are the unforgettable stories of descents into the underland made across history by explorers, artists, cavers, divers, mourners, dreamers, and murderers, all of whom have been drawn for different reasons to seek what Cormac McCarthy calls "the awful darkness within the world." Global in its geography and written with great lyricism and power, Underland speaks powerfully to our present moment. Taking a deep-time view of our planet, Macfarlane here asks a vital and unsettling question: "Are we being good ancestors to the future Earth?" Underland marks a new turn in Macfarlane's long-term mapping of the relations of landscape and the human heart. From its remarkable opening pages to its deeply moving conclusion, it is a journey into wonder, loss, fear, and hope. At once ancient and urgent, this is a book that will change the way you see the world. ...Show more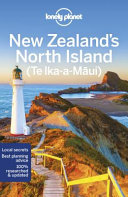 New Zealand's North Island 5
by Lonely Planet Publications Staff; Brett Atkinson; Peter Dragicevich; Anita Isalska; Sarah A. Levin
$35.00
NZD
Category: Travel - Guides | Series: Travel Guide Ser.
Lonely Planet: The world's leading travel guide publisher Lonely Planet New Zealand's North Islandis your passport to the most relevant, up-to-date advice on what to see and skip, and what hidden discoveries await you. Explore still-seething volcanos and bubbling mud pools, pull on your boots to tramp or kayak a Great Walk (yes, you can!) and learn how Maori culture is so much more than just rugby and the All Blacks; all with your trusted travel companion. Get to the heart of New Zealand's North Island and begin your journey now! Inside Lonely Planet New Zealand's North Island: Colour maps and images throughout Highlightsand itinerarieshelp you tailor your trip to your personal needs and interests Insider tipsto save time and money and get around like a local, avoiding crowds and trouble spots Essential infoat your fingertips- hours of operation, phone numbers, websites, transit tips, prices Honest reviews for all budgets- eating, sleeping, sight-seeing, going out, shopping, hidden gems that most guidebooks miss Cultural insightsgive you a richer, more rewarding travel experience - History, sport, cinema, literature, arts, music, the environment and wildlife, Maori culture and etiquette, legends, politics, customs, extreme sports, wine and foodie experiences, festivals Over60 maps CoversAuckland, Bay of Islands & Northland, Waikato & Coromandel, Taranaki & Whanganui, Taupo & the Central Plateau, Rotorua & the Bay of Plenty, the East Coast, Wellington and more The Perfect Choice: Lonely Planet New Zealand's North Island,our most comprehensive guide to New Zealand's North Island, is perfect for both exploring top sights and taking roads less travelled. Looking for more extensive coverage? Check out Lonely Planet'sNew Zealandfor a comprehensive look at all the country has to offer. Looking for just the highlights?Check out Discover New Zealand,a photo-rich guide to the country's most popular attractions. Authors:Written and researched by Lonely Planet, Brett Atkinson, Sarah Bennett, Peter Dragicevich, Lee Slater. About Lonely Planet: Since 1973, Lonely Planet has become the world's leading travel media company with guidebooks to every destination, an award-winning website, mobile and digital travel products, and a dedicated traveler community. Lonely Planet covers must-see spots but also enables curious travelers to get off beaten paths to understand more of the culture of the places in which they find themselves. Lonely Planet guides have won the TripAdvisor Travelers' Choice Awards in 2012, 2013, 2014 and 2015 in the Favorite Travel Guide category. ...Show more