$50.00
NZD
Category: Biography / Memoir
The first book in twenty-five years from Jerry Seinfeld features his best work across five decades in comedy. Since his first performance at the legendary New York nightclub Catch a Rising Star as a twenty-one-year-old student in autumn of 1975, Jerry Seinfeld has written his own material and saved eve rything. 'Whenever I came up with a funny bit, whether it happened on a stage, in a conversation, or working it out on my preferred canvas - the big yellow legal pad - I kept it in one of those old-school accordion folders,' Seinfeld writes. 'So I have everything I thought was worth saving from forty-five years of hacking away at this for all I was worth.' For this book, Jerry Seinfeld has selected his favourite material, organised decade by decade. In page after hilarious page, one brilliantly crafted observation after another, readers will witness the evolution of one of the great comedians of our time and gain new insights into the thrilling but unforgiving art of writing stand-up comedy.   ...Show more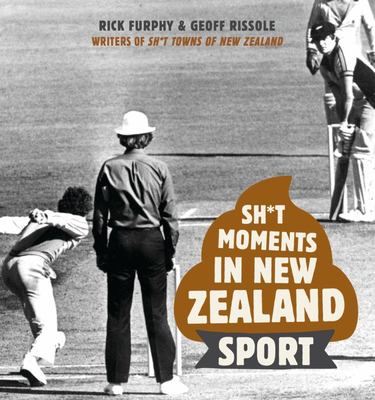 $25.00
NZD
Category: Humour
The Sh*t Towns of New Zealand writers turn their sharp minds to our most embarrassing sporting moments.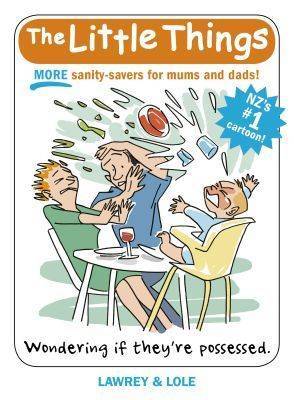 $19.00
NZD
Category: Humour
Following the success of the first volume of The Little Things, not surprisingly comes More Little Things Written by Matt Lawrey and drawn by Peter Lole, The Little Things is the most successful cartoon to come out of New Zealand in many years, and this book is a second collection from the popular daily newspaper feature of the same name. Now published in newspapers across New Zealand and Australia, the cartoons are clever, poignant and sometimes downright hilarious. More Little Things will make you laugh, make you think, and best of all remind you that no parent has it easy. Parenting is one of life's most universal experiences, and there is a huge appetite for these beautifully realised cartoons, making this book the ideal gift for the mums and dads in your life. ...Show more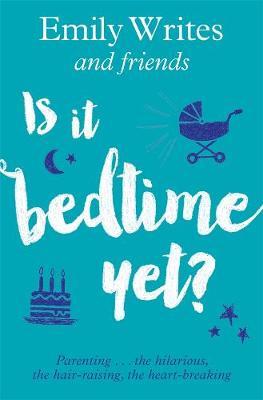 $35.00
NZD
Category: Humour | Reading Level: near fine
A collection of writings on being a parent in Aotearoa - from hilarious to heart-breaking. The experience of parenthood is different for everyone. And every day can be different too. Read a hilarious and moving collection of perspectives from the well-loved Emily Writes and her friends. Some of them ar e experienced writers, others have put pen to paper for the first time. If it takes a village to raise a child, then this writing comes from the whole village. Yet every experience is a real one, and you will feel the joy, the horror, the love and the heart-ache as you read about birthday parties, vasectomies, hugs, hospitals and, of course, sleepless nights.                ...Show more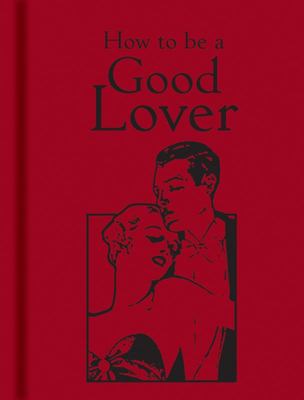 $22.00
NZD
Category: Humour
Across the centuries, few experiences in life rival the excitement and emotional intensity of falling in love. Yet from the moment we set eyes on a special someone, the path to their heart seems strewn with devastating pitfalls. What if the object of our affection hates the way we wear our hair, finds o ur kisses lacking, or resents our talk of former loves?How does one go about successfully wooing a future husband or wife? Fortunately, there are time-honored strategies to avoid these pitfalls and help us attract and keep the paramour of our dreams.Written in the 1930s for would-be lovers from the British middle-class, How to be a Good Lover is a delightfully antiquated guide that takes readers of both sexes through all the stages of a relationship, from the initial meeting to courtship, engagement, and marriage. In addition to weighing in on the proper age gap, dating outside one's class, and the etiquette of gifting, the book brims with age-old nuggets of advice that range from practicalities such as "don't attempt kissing in a canoe unless you are both able to swim"and "don't kiss your lover with your hat still on your head" to more substantial advice such as the admonishment to show respect to your potential partner's parents. Charmingly illustrated with line drawings from the period, How to be a Good Lover is by turns humorously old-fashioned and timeless, and it offers sage advice for all hoping to one day find love. ...Show more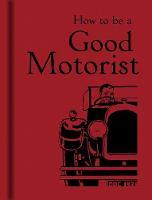 $22.00
NZD
Category: Gift
How should a motorist converse with the police? Should you switch off your headlights when another car approaches? What parts of the engine can you fix with a sheet of emery paper, insulating tape and copper wire? The 1920s heralded the age of motoring with the arrival of the 'affordable' Austin Seven a nd the increasing popularity of Morris Motors in Britain. Yet the first edition of the Highway Code would not appear for another decade and the rules of the road were rudimentary to say the least. This charming and practical guide provides enduring advice to novice motorists on how to cope with such hazards as skidding, headlight dazzle and sheep on the road, much of which is still instructive on today's car journeys. Many of the author's observations will strike a chord with the modern driver: 'When driving, look on all other drivers as fools...'. Others evoke the style and etiquette of a glamorous bygone era: 'A good chauffeur...will save his employer a great deal of expense'; 'an average speed of twenty miles per hour...allows you and your passengers to see something of the countryside'. Covering such topics as unscrupulous second-hand car dealers, women drivers and 'dashboard delights', this little book provides all the information needed to get maximum enjoyment out of the open road, complete with leisurely picnics and a little light motor-car maintenance. ...Show more
$22.00
NZD
Category: Humour
To keep children clean is something that should never be attempted. It cannot be done. The mere provision of the vegetable is not sufficient; it must be actually eaten. If there is room enough for somersaults, the child can be satisfied. These are just a few of the words of wisdom on offer in How to be a Good Parent, the latest in a series of delightful advice books from the Bodleian Library that also includes How to be a Good Husband and How to be a Good Wife. As developmental psychology began to show promise, beleaguered parents were drawn to the nascent discipline with the sorts of questions that will be familiar to any parent: How does one tell a toddler "no" without triggering a tantrum? Are there circumstances in which it's acceptable to extract good behavior with bribery? How to be a Good Parent brings together bits from the best of advice books of the 1920s and '30s, taking readers through all the challenges involved in raising a child. Among the topics discussed are good--and bad--behavior, how to dress one's dear son or darling daughter, mealtime, and the dreaded morning and bedtime routines. A section on taking medicine offers sage advice: "Gargling is a useful accomplishment" (while perhaps not appropriate for the dinner table). In a section on playtime, parents tasked with planning their child's birthday will warmly welcome the book's advice to "let the children give their own parties " By turns humorously old-fashioned and timeless, How to be a Good Parent is a charmingly illustrated guide to what any parent can tell you is the world's most difficult job. ...Show more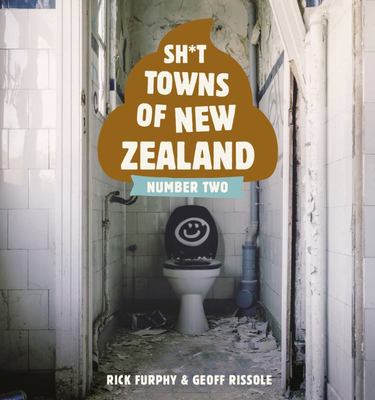 $25.00
NZD
Category: Humour
More laid-back Kiwi humour from the team that devised the bestselling Sh*t Towns of New Zealand.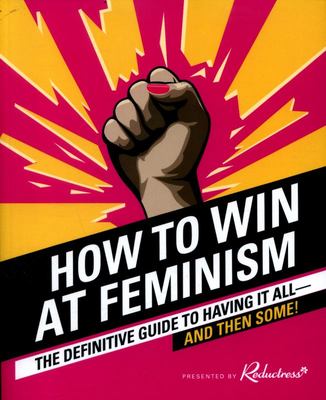 $34.99
NZD
Category: Humour | Reading Level: very good
Feminism is all about demanding equality and learning to love yourself. But not too much - men hate that! From the writers of Reductress, the subversive, satirical women's magazine read by over 2.5 million visitors a month, comes HOW TO WIN AT FEMINISM: The Definitive Guide to Having It All--And Then So me! This ultimate guide to winning feminism--filled with four-color illustrations, bold graphics, and hilarious photos--teaches readers how to battle the patriarchy better than everybody else. From the herstory of feminism to how to apologize for having it all, readers will learn how to be a feminist at work and at home with tips that include: How to Do More with 33 Cents Less How to Be Sex-Positive Even When You're Bloated How to Love Your Body Even Though Hers Is Better The 9 Circles of Hell for Women Who Don't Help Other Women Designer Handbags to Hold All Your Feminism How to Get Catcalled For Your Personality HOW TO WIN AT FEMINISM is a fresh take on women's rights through the lens of the funniest women in comedy today. With this book as your wo-manual, you'll shatter that glass ceiling once and for all (but you'll still need to clean up the mess). ...Show more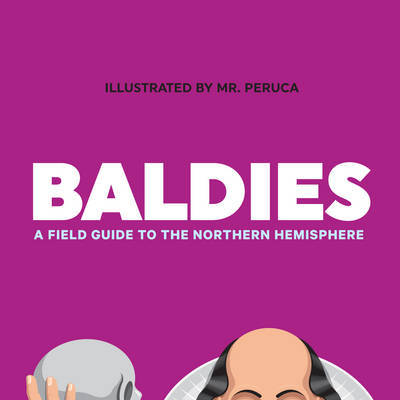 $25.00
NZD
Category: Humour
Bald is beautiful. Bald--natural and otherwise--is a fashion statement. And now, bald is fun.   A delightful gift book for anyone who wears his chrome dome proudly, Baldies is part field guide, part guessing game, part exuberant celebration of the follicularly challenged. On each page is a full-color il lustration of a bald head--top only!--and the reader has to guess its owner. The portraits, by Brazilian artist Fernando L. Perottoni, are whimsical, lively, and packed with humor and character. Is it Louis C.K. . . . or maybe Larry David? Could it be Voldemort or perhaps Darth Vader without his helmet? RoboCop or C-3PO? Baldies delivers seventy distinctive portraits in all, showcasing real and fictional shiny pates including William Shakespeare, Michael Jordan, the Dalai Lama, Yoda, Morpheus, and the Lego Man. Quotes are sprinkled throughout the pages. How many famously hairless heads can you identify? (Don't worry, there's an answer key at the back of the book.)   ...Show more
$30.00
NZD
Category: Humour
Men to Avoid in Art and Life pairs classical fine art with modern captions that epitomize the spirit of mansplaining. This hilarious book perfectly captures those relatable moments when a man explains to a woman a subject about which he knows considerably less than she does. Situations include men sha ring keen insight on the female anatomy, an eloquent defense of catcalling, or offering sage advice about horseback riding to the woman who owns the horse. - These less qualified men of antiquity dish out mediocrity as if it's pure genius - For the women who have endured overbearing men over the centuries- Written with hilariously painful accuracy "Now, when you're riding a horse, you need to make sure to keep a good grip on the reins." "These are my horses." Through cringe-induced empathy, this timeless gift book of shared experiences unites women across history in one of the most powerful forms of resistance: laughter. - Started as a Twitter thread and quickly gained widespread popularity. - A great pick for a birthday or Galentine gift for a friend who needs a funny pick-me-up- Makes a perfect gift for women and feminists with a wry sense of humor, millennials, anyone who loves memes and Internet humor, as well as history and art buffs.- Add it to the shelf with books like Men Explain Things to Me by Rebecca Solnit, Milk and Vine: Inspirational Quotes from Classic Vines by Emily Beck, and Awards For Good Boys: Tales Of Dating, Double Standards, And Doom by Shelby Lorman. ...Show more

$22.00
NZD
Category: Humour | Reading Level: near fine
Do you speak Nu Zild? In Kiwi Speak , bestselling author Justin Brown eavesdrops at the dinner table, the school yard, the farm and the sports club to bring us an entertaining dictionary of phrases and expressions - the often hilarious, sometimes baffling New Zealandisms we use in everyday life.