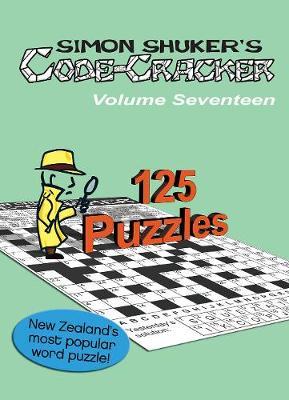 $20.00
NZD
Category: Games
Code-Cracker puzzles have long been a fan favourite, appearing daily in newspapers across New Zealand. The latest in the book series is now available: Volume Seventeen has another 125 puzzles to keep readers engrossed for hours.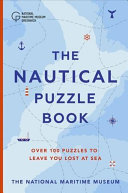 $38.00
NZD
Category: Games
Think you know the difference between a ship and a boat? Do you really understand the shipping forecast? And what do all the different flags at sea mean? The Nautical Puzzle Book is packed to the brim with over 100 puzzles inspired by the National Maritime Museum's objects and their stories. Inside th is book you'll find a fiendish mix of word games, codewords, trivia, picture puzzles, word scrambles, anagrams, crosswords and much more. It's a chance to learn all about epic explorers, history makers, record breakers, myths, legends, seafaring traditions and life at sea. By the time you reach the end you'll have navigated centuries of history, crossed thousands of miles of ocean, and made countless discoveries - so batten down the hatches and set sail! __________ The perfect gift for veteran seafarers and armchair navigators alike. Find out if you're worthy of captaincy or destined to be a deck hand in this beautiful and addictive puzzle book! ...Show more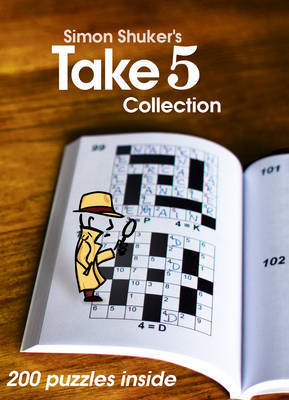 $20.00
NZD
Category: Games
A collection of 200 word puzzles.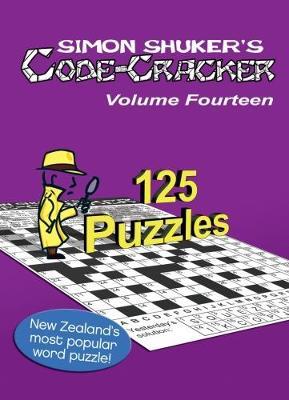 $20.00
NZD
Category: Games | Series: Simon Shuker's Code-Cracker
Book fourteen of the popular word puzzle series that appears daily in newspapers throughout New Zealand.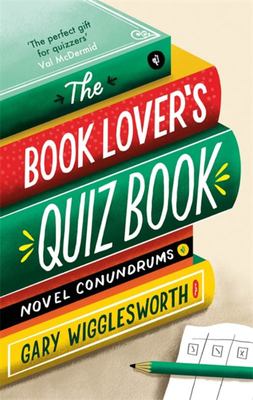 $35.00
NZD
Category: Games
'Brilliantly inventive and entertaining questions from the bookworm's bookworm' Mark Mason, author of Walk the Lines, Question Time and many more This is a literary quiz book with a difference. Rather than basic sets of questions, The Book Lover's Quiz Book mirrors the format of Gary's live quizzes, at the Betsey Trotwood in London and elsewhere. So, there are lots of multiple-choice questions, some amusing answers, clever red herrings, little-known facts about authors and some of the much-loved Say What You See picture round. Also, there are fixed and variable rounds - fixed ones include 'Blankety Books' (one word missing from the title - always with a theme), 'Literary Links and lists' (what connects/next in the list etc.) and '2 of a Kind' (name the character and the author that share the same initials). The changeable rounds keep the quizzes fresh and include 'What the Dickens?' (real or made-up Dickens names), 'RomeNo or JuliYess' (real or made-up Shakespearian insults) and 'Book Bingo!' (identify the correct number). There are also more standard rounds such as 'First Lines', 'Working Titles' and 'Banned Books'. The aim of all Gary's quizzes, and this book, is that people should have fun and be able to guess (if they don't know) as much as possible. ...Show more
$23.00
NZD
Category: Games | Series: The\Telegraph Puzzle Bks.
Flex your mental muscles with this latest collection of cryptic crosswords from the pages of The Telegraph. Whether you're looking to sharpen your analytical skills, or simply pass the time on a quiet Sunday morning, The Telegraph Cryptic Crosswords 8 is the ideal puzzle book to have by your side. Wit h 100 puzzles to choose from, this cryptic collection will provide hours of entertainment for beginners and experts alike. ...Show more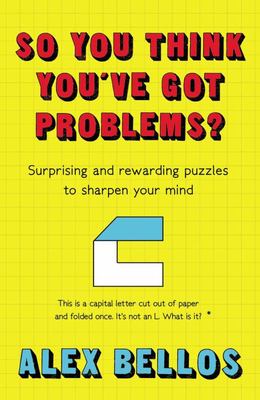 $25.00
NZD
Category: Games
Can you beat the Guardian's puzzle-master, Alex Bellos?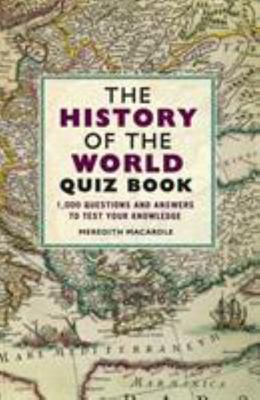 $20.00
NZD
Category: Games
From the first empires and civilizations, through the Ancient world of the Middle East and Africa; the Parthian Empire; the Golden Age of India; the ancient dynasties of China; the founding of Rome and the Roman republic; Peruvian cultures; The Middle Ages; the Byzantine Empire; Mayan culture; the Crusa des; the rise of the Ottoman Empire; the Renaissance--this far-reaching book will test the knowledge of any history lover and provide the ultimate challenge for even the most knowledgeable historian. With questions ranging from multiple choice, truth or fiction, map and picture and quotation questions, you will find there is always something new to learn about the world. ...Show more
$15.00
NZD
Category: Games | Series: Puzzlecraft Ser.
Part of the brain-boosting Sherlock Puzzle series, Math & Logic Games presents 100+ nonograms, logic puzzles, syllogisms, logic grid puzzles, and other brain games.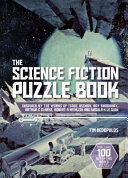 $28.00
NZD
Category: Games
Enter the genre-defining worlds created by five masters of speculative fiction in The Science Fiction Puzzle Book. Featuring the prolific works of Isaac Asimov, Ray Bradbury, Arthur C. Clarke, Robert A. Heinlein and Ursula K. Le Guin, become part of their futuristic, dystopian and world-building advent ures with this series of enigmatic puzzles. ...Show more
$18.00
NZD
Category: Games | Series: The\Times Super Fiendish Ser.
These are previously unpublished quality Su Doku grids from The Times, and help to develop you to take on Extreme Su Doku. The 200 puzzles in this collection of treacherously difficult puzzles will stretch even the most advanced Su Doku enthusiast. You will need to use all of your best solving technique s to get to the end of this testing challenge. The puzzles in the collection are of the highest quality and are perfect for the advanced solver in need of a constant supply of ultra-difficult puzzles. ...Show more