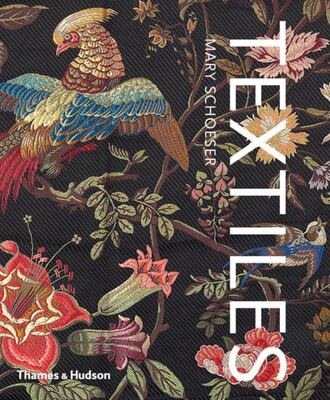 $160.00
NZD
Category: Fashion/Costume
Textiles are the most ubiquitous, diverse, and consistently creative art form on the planet. This major new work comprises more than one thousand images that highlight the beauty, subtlety, simplicity, or complexity of textiles created around the world. Based on knowledge accrued over a lifetime of imme rsion in the textile arts, Mary Schoeser's definitive text offers sweeping insight into the role that textiles have played throughout human civilization. The juxtaposition of historical and contemporary examples highlights the skill and imagination of textile designers through the centuries as well as the remarkable range of achievements. Detailed images and informed captions illustrate the variety and allure of textiles, and the informative descriptions include histories of private collections, underscoring the importance of context for appreciating the exquisite detail of fabric and cloth. An extensive resource section provides valuable information about museum and textile associations across the globe. ...Show more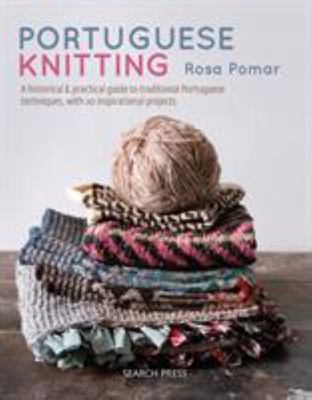 $40.00
NZD
Category: Craft - Fabric
The history and practice of knitting in Portugal, with 20 beautiful, traditionally inspired patterns.   More than just a history book or a handicraft manual, Portuguese Knitting is a trip to the Portuguese heritage of woolcraft. It discovers knitting memories of the past, traditional patterns and tech niques that are brought up to date in the form of beautiful modern pieces such as socks, hats, shawls, cowls, pot holders and leggings. Containing previously unpublished images of great historical importance, this is a fundamental work in the history of Portuguese woolcraft.   Easy-to-follow instructions and clear illustrations allow beginners or more experienced knitter to recreate historical pieces in an original, contemporary and always Portuguese way. You can make these pieces as they are shown, or use other colours to create your own unique and original gifts. ...Show more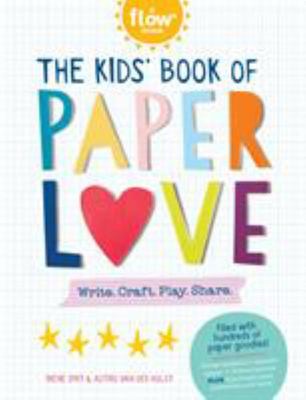 The Kids' Book of Paper Love
by Editors of Flow Magazine Staff; Irene Smit; Astrid van der Hulst
$45.00
NZD
Category: Craft - Papercraft | Series: Flow Ser.
A surprise on every page Brimming from cover to cover with projects and other paper surprises, The Kids' Book of Paper Love, from the bestselling editors of Flow magazine and books, is a bounty of a book that begs to be folded, cut up, collaged, doodled on, and shared. Loop paper strips into a paper chain. Snip out bookmarks. Fold a paper house. Make photo booth props--a silly mustache, a crown--to pose with friends. Bind up a DIY storybook and use it to sketch out adventures and dreams. Construct a paper flower bouquet, a paper terrarium, a fortune-teller with prompts like Lend someone a book and tell them why you recommend it. Plus there are Flow's signature paper goodies, including a foldout paper banner, postcards, glitter stickers, a paper doll, a two-sided poster, and so much more. It's a pure hands-on treat. Every page is an activity Includes: Decorative cutouts Cards for friends A DIY storybook Stamp stickers Photo booth props ...and more ...Show more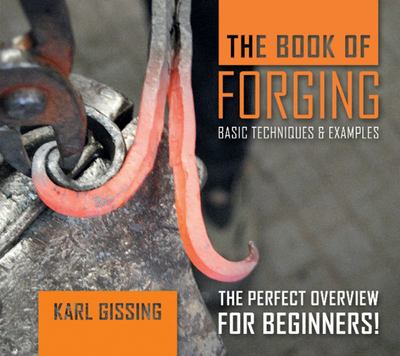 $55.00
NZD
Category: Craft - Metalwork
Ideal for beginners of those looking to brush up their skills, this quick-reference overview explains the basics of all aspects of blacksmithing. With more than 450 photos and a focus on only the most essential tools and equipment, it keeps the information simple for the beginner. Summaries cover the to ols of forging, their uses, and the essential equipment in the work space; the differences among free-form forging, drop forging, industrial, hot work, and cold work; the steps of the process, such as bending, joining, riveting, welding, chiseling off, and splitting; and the chemistry of iron and steel. The book also shows a gallery of 44 types of forged items, from hooks to tool handles, with comments on their forged features. AUTHOR: Karl Gissing is a master smith based in Europe. SELLING POINTS: * Perfect for beginners-focuses on all aspects of forging, with 450+ photos * Overview on tools, techniques, forging methods, and metal chemistry * Includes a gallery of 44 finished items for inspiration 452 colour images ...Show more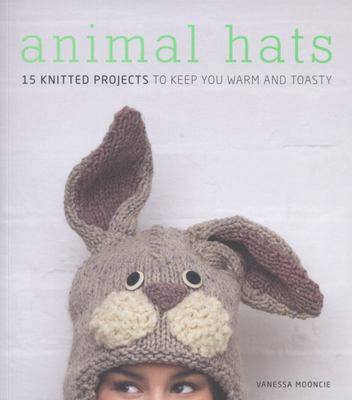 $35.00
NZD
Category: Craft - Fabric
This title presents 15 easy-to-follow knitting patterns with an illustrated techniques section and clear step-by step instructions. All hats have a soft, fleecy lining for added coziness and children's and adult sizes included in patterns. These projects, from a UK author, are suitable for knitters of a ll abilities. Express your inner animal instincts with these fun and fabulous hats. Adults and children alike will love this collection of absolutely adorable hats, including a cheeky monkey, a roaring lion and an energetic frog. Know-how for knitters is at the back of the book with the basic techniques clearly explained, including how to add a fleecy lining for extra coziness. Sizes are included for children and adults so all the family can have their own hat. ...Show more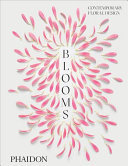 $80.00
NZD
Category: Craft - Floral | Reading Level: 6 Gardening
A glorious survey of work by more than 70 contemporary floral designers who are extending the boundaries of their art Blooms celebrates the explosive impact that floral designers from the last decade have had on a previously underappreciated art form. This stunning book is the most ambitious survey of contemporary floral design ever published and demonstrates just how far these innovative designers have pushed the boundaries of contemporary floral design. Blooms showcases the work of more than 70 designers across the globe - featuring established florists alongside rising new talent - each nominated by industry experts, from perfumer Lyn Harris of Miller Harris to floral-design icon Eric Buterbaugh. It's an expertly curated, gorgeously produced collection of talent that offers insight into the profound effect that floristry has on today's visual culture and on the world of design itself. ...Show more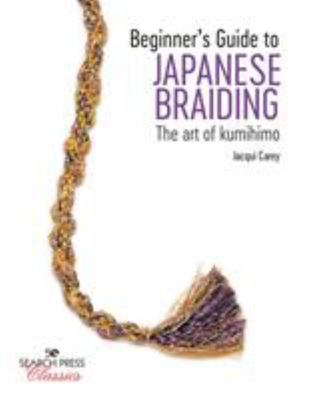 $23.00
NZD
Category: Craft - Fabric
Learn the calming, traditional craft of kumihimo - Japanese braiding - through step-by-step projects.   Kumihimo is the ancient art of Japanese braidmaking; admired for its dual qualities of usefulness and beauty, and associated with both fashion and the samurai.   In this instructional book, Jacqui Carey teaches the use of a marudai (round stand) to produce a variety of different types of braids, which can then be used to create countless combinations of colour, texture and material. Clear step-by-step photographs guide the beginner through each of the projects, and many inspirational examples of the variety you can create are shown.   The rhythmic movements, feel and sound of the marudai in use make this traditional craft a soothing, absorbing and aesthetically pleasing experience; perfect for weaving a calm area in your day. ...Show more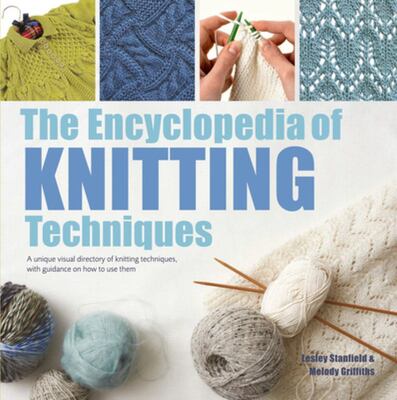 $38.00
NZD
Category: Craft - Fabric | Series: Encyclopedia Of Ser.
A new, up-to-date edition of the popular and comprehensive encyclopedia on knitting techniques by professional knitwear designers Lesley Stanfield and Melody Griffiths   Whether you're picking up the knitting needles for the first time, or want to learn new techniques to add to your repertoire, this e ncyclopedia has something for everyone The Encyclopedia of Knitting Techniques is a comprehensive guide to basic and advanced knitting techniques, designs and styles. Containing more than 200 step-by-step instructions, charts, tips and examples of completed works, this fully illustrated guide is perfect for both beginners and seasoned crafters. ...Show more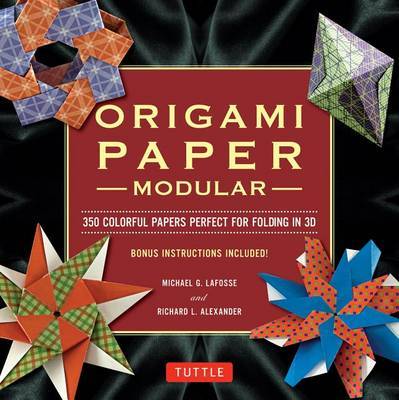 $50.00
NZD
Category: Craft - Papercraft
A single piece of artfully-folded paper is a wondrous object in the right hands. When multiple folded pieces are combined to form larger models--the results are truly astounding! Modular origami is the art and technique of folding multiple sheets of paper and then interlocking them to create composite m odels which are larger and more complex than origami produced with a single sheet of paper. The individual modules are folded separately and then assembled to form larger constructions--typically by inserting tabs into specially created pockets. Friction and tension between the tabs and pockets hold the models together. Modular origami requires a large number of papers in specific sizes with particular patterns. Modular folders are therefore continually on the lookout for new and unique papers to give their sculptures a distinctive look. "Modular Origami Paper Pack" fills this need with 350 perfectly-sized, high-quality color papers in a variety of attractive designs that have been specifically chosen for use in creating modular models. To get you started, this paper pack contains a booklet with instructions for six modular projects by world-renowned origami artists Michael LaFosse and Richard Alexander. Create new and startling geometric shapes with "Modular Origami Paper Pack"! ...Show more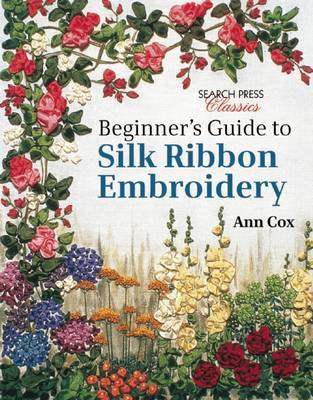 $18.00
NZD
Category: Craft - Fabric | Series: Search Press Classics
Learn how to create exquisite, delicately embroidered silk ribbon flowers, including foxgloves, roses, hydrangeas, delphiniums, primroses, geraniums, irises, poppies...and much more. A small selection of stitches are used to create a wide variety of flowers. All the techniques are explained in detailed step-by-step sequences. ...Show more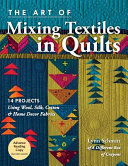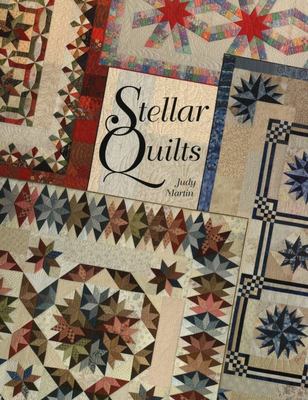 Stellar Quilts
by Judy Martin (Illustrator)
$65.00
NZD
Category: Craft - Fabric
Stellar means "exceptional" or "outstanding." It also means "of or relating to stars." Stellar Quilts, then, are star quilts that are also exceptional quilts. In Stellar Quilts Judy Martin does for stars what she did for Log Cabins: She creates breathtakingly beautiful quilts and explains clearly how to make them. Stellar Quilts features 13 complete and accurate quilt patterns; each pattern presented in 3 sizes; color photos; big detail photos; lots of color variations; lots of setting variations; lots of stellar ideas and tips to help you; and your choice of templates or rotary cutting. Each pattern has big color photo of entire quilt; closeup photo showing fabric and quilting; fat quarter requirements; patch quantity requirements; quilt size and block size listed; piecing diagrams, complete with what direction to press the seams and what order to sew the patches; quilt construction diagram; pieced border; and quilting suggestions. Stellar designs + stellar instructions and tips = Stellar Quilts. Now that's a simple equation for making your most memorable quilts ever ...Show more