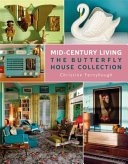 $60.00
NZD
Category: Antiques / Collectibles
An incurable collector shares her astonishing collection of vintage New Zealand art, objects and design and her classic 1960s seaside bach. For over 30 years, philanthropist and best-selling author of The Road to Castle Hill Christine Fernyhough has built an extraordinary collection of over 4000 everyda y objects of mid century New Zealand craft, design and folk art. From furniture to toys and games, tableware to ornamental objects, Royal Family memorabilia to Kiwiana, Crown Lynn to hand-coloured scenic posters, together these objects are a gloriously nostalgic, colourful and tangible record of the way we lived and the things we surrounded ourselves with. Christine has devoted her classic 1960s seaside bach, 'The Butterfly House' to housing her collection, transforming it into a beguiling mid-century fantasy that never fails to delight visitors. This beautiful book shares that collection for the first time, for all to enjoy. Crisp, colour-drenched photographs by Studio La Gonda bring to life the bach and all its rooms and revealindividual objects in situ through rich close-ups, taking the reader into our quirky, crafty and often 'make do' past. Christine's intimate, lively, deeply informative text tells the story of how it all came to be. She entertainingly blends her own family stories with those of New Zealand's manufacturers and craftspeople, sharing her journey into collecting as well as her knowledge and passion, and evoking nostalgia for the beach, the bach and bygone summers. This is a deeply immersive, generous book that celebrates twentieth century life in Aotearoa New Zealand and provides an important record of our social and cultural history. ...Show more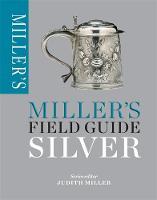 $25.00
NZD
Category: Antiques / Collectibles | Series: Miller's Field Guides
Miller's Field Guides are an invaluable resource for collectors when out buying items at antiques shops, auctions or car boot fairs. They provide a fast and accurate way to recognize, identify and date antiques. In each book a simple question-and-answer checklist is provided for a wide range of key item s, teaching you what to look for as well how to spot a fake or a copy. There are price codes throughout, plus concise information on makers, factories, identifying marks and the factors that affect the value of the piece. In Silver, antiques expert and bestselling author Judith Miller guides the collector through key silver antique items, be it a teapot, pepper caster, candlestick or serving tray. ...Show more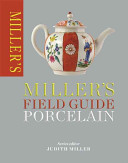 $19.99
NZD
Category: Antiques / Collectibles
The antique-buyer's guide to porcelain in a pocket format.Miller's Field Guides are an invaluable resource for collectors when out buying items at antiques shops, auctions or car boot fairs. They provide a fast and accurate way to recognize, identify and date antiques. In each book a simple question-and -answer checklist is provided for a wide range of key items, teaching you what to look for as well how to spot a fake or a copy. There are price codes throughout, plus concise information on makers, factories, identifying marks and the factors that affect the value of the piece.In Porcelain, ceramics expert and bestselling author Judith Miller guides the collector through the world of European and American porcelain, including Meissen, Copenhagen, Worcester, Spode, Derby and Bonnin and Morris. ...Show more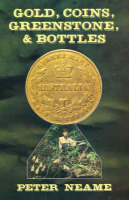 $29.95
NZD
$55.00
(45% off)
Category: Antiques / Collectibles
Peter Neame shares his experience of prospecting and treasure hunting in this book that looks at collecting antique bottles and the luck of finding precious stones and coins.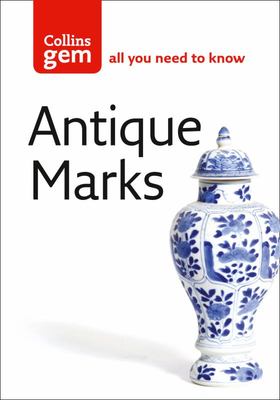 $17.95
NZD
Category: Antiques / Collectibles
Packed with thousands of clear illustrations, the book shows hallmarks on silver, gold and platinum, as well as those on Old Sheffield Plate, pewter, pottery and porcelain. Complete with a history of hallmarks and how to read them, Collins Gem Antique Marks is absolutely indispensable.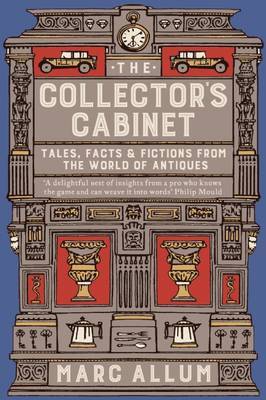 $25.00
NZD
Category: Antiques / Collectibles
Explore the wonderful world of antiques and collectables with Antiques Roadshow regular, Marc Allum. Go in search of stolen masterpieces, learn the secrets of the forgers, track down Napoleon's toothbrush and meet the garden gnome insured for GBP1 million. Eclectic, eccentric and brimming with remarkabl e tales from history, The Collector's Cabinet is for all those who are fascinated by the relics of the past. ...Show more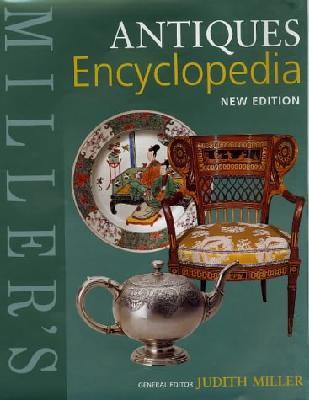 $149.95
NZD
Category: Antiques / Collectibles
Compiled by an international team of over 40 experts, this reference provides the most specialist information on antiques. For the novice collector, it explains materials and techniques used, identifies types and marks found, offers clues to identification and advice on value. For the experienced collec tor, there is plenty to augment their knowledge, including feature boxes that highlight an important aspect of a subject or alert the reader to any pitfalls of identification.The book is organized for ease of reference with each main subject subdivided by type, country of origin or material, and clear cross-referencing at the end of each page leads the reader into related areas of interest. All the traditional areas of collecting feature, with extensive sections on furniture, ceramics, silver and glass. More specialist subjects, such as jewellery, scientific and medical instruments, Oriental art, sporting memorabilia and the antiques of the future are also included. The experts share their experience, offering helpful advice and tips on identification and value. ...Show more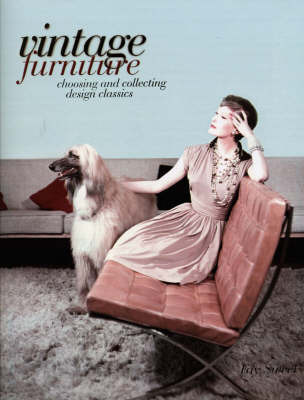 $69.99
NZD
Category: Antiques / Collectibles
"Vintage Furniture" is a celebration of the inspiring designs, leading designers, and amazing advances in furniture manufacturing of the past century and up to the present day. With public interest in retro styling stronger than ever, "Vintage Furniture" is an invaluable historical reference and source book for every collector of furniture, whether they enjoy following a particular designer or certain era of design history. ...Show more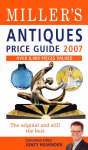 $75.00
NZD
Category: Antiques / Collectibles
"Miller's Antiques Price Guide" 2007 is the definitive antiques price guide with a brand-new makeover. Whether you are buying or selling, with nearly 8,000 colour items - all sourced new each year from the antiques trade - this is the one book no collector can afford to be without. As well as traditiona l antiques such as furniture, pottery, porcelain, glass, and silver, the latest trends are covered in the decorative arts, and the 20th century. Special features give an in-depth look at American silver, Gothic revival furniture, creamware, parian wares, skeleton clocks, and American clocks, and quilts (both American and European). For 28 years "Miller's Antiques Price Guide" has been the benchmark for authority and accessibility as the most comprehensive illustrated guide to antiques from all over the world. ...Show more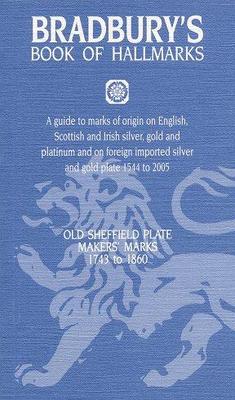 $29.95
NZD
$33.95
(11% off)
Category: Antiques / Collectibles
The definitive pocket guide to British hallmarks, it contains gold silver & platinum marks from 1544 to 2005, and Old Sheffield Platers' marks from 1743 to 1860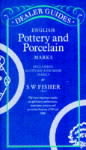 $22.00
NZD
Category: Antiques / Collectibles
The more important marks as applied to earthenware, stoneware, pottery and porcelain between 1750 and 1900. Antique collecting is an ever-popular pursuit, but how do you identify where your antique was created? This book helps toward solving this problem by identifying marks used by different firms in a clear and easy to understand manner which will make it accessible for all. A concise book which identifies the more common marks on British pottery and porcelain between c. 1750 and the beginning of the 20th century. The book is in an easy to read format with illustrative examples and a pictorial glossary. It includes a detailed appendix and a visual index. ...Show more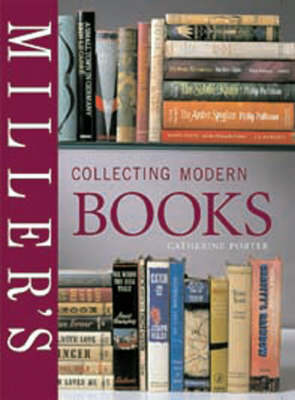 $69.95
NZD
Category: Antiques / Collectibles
This guide, which is suitable for beginners as well as more experienced collectors, examines what you need to know about collecting British and American books from the late 19th century to 2002. It includes chapters on all of the major areas - literature, children's, illustrated, fine printing and bindi ng - and explains the factors that influence value. Special features focus on the lives and work of key authors and illustrators from Arthur Conan Doyle to J.K. Rowling, and there are information boxes highlighting popular collecting areas. Dust jackets, illustration processes, and collecting manuscripts and original artwork are also covered. Comprehensive practical collecting information is given, including a guide to where to buy and sell books and a glossary of technical terms. Over 350 books are illustrated and values. ...Show more