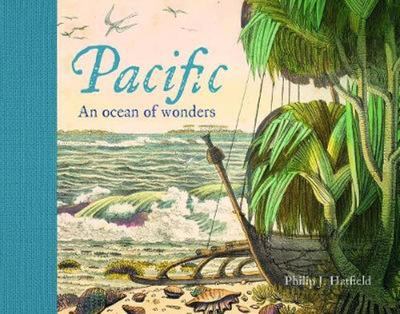 $50.00
NZD
Category: Pictorial
If you centre a globe on Kiritimati (Christmas Island), all you see around it is a vast expanse of ocean. Islands of various sizes float in view while glimpses of continents encroach on the fringes, but this is a view dominated by water. The immense stretch of the Pacific Ocean is inhabited by a diverse array of peoples and cultures bound by a common thread: their relationship with the sea. The rich history of the Pacific is explored through specific objects, each one beautifully illustrated, from the earliest human engagement with the Pacific through to the modern day. With entries covering mapping, trade, whaling, flora and fauna, and the myriad vessels used to traverse the ocean, Pacific builds on recent interest in the voyages of James Cook to tell a broader history. This visually stunning publication highlights the importance of an ocean that covers very nearly a third of the surface of the globe, and which has dramatically shaped the world and people around it. ...Show more

$165.00
NZD
Category: Pictorial
Voted one of the top five places to visit in the world by Lonely Planet, the geographical diversity and startling beauty of New Zealand lures photographers and film makers as well as tourists. "If locations were awarded Oscars, New Zealand would scoop the lot," as a movie reviewer remarked. This book is a photographic celebration of that diverse and very often impressive landscape. Grant Sheehan has recorded his own camera views from Northland to Stewart Island and beyond, to New Zealand's Antarctic territory and her islands in the Southern Ocean. From the road, from the air and at sea, the tranquility and scope of open often remote spaces are captured. The scenery and wildlife shown here underlines why New Zealand is consistently on the global 'must-see' list. And as an extra dimension, the images have been given a striking soundtrack by musician Rhian Sheehan. The CD is included on the facing page. ...Show more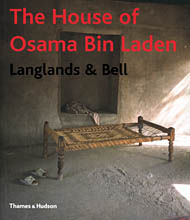 $79.95
NZD
Category: Pictorial
Since the atrocity of September 11 2001, Osama bin Laden has attained a quasi-mythical status. Is he the evil mastermind of a global terror network, a media-savvy holy warrior, or simply a devil of our own creation? What kind of world gives rise to such a figure? In October 2002 Ben Langlands and Nikki Bell spent two weeks in Afghanistan as war artists researching the aftermath of September 11 and the war in Afghanistan for the Imperial War Museum in London. They visited a diverse range of locations, including Bagram, the main American air base, where General Franks was on a flying visit to see his troops; Bamyan, the site of the giant Buddhas destroyed by the Taliban; the Supreme Court in Kabul, where they attended and filmed the first capital trial since the fall of the Taliban and, after a long and difficult journey, the former home of Osama bin Laden at Daruntah. This book illustrates and documents the artists' journey to Afghanistan by means of their own photographs and diary entries, interspersed with the artworks made on their return to England, which have won them the BAFTA award for Interactive Arts Installation and a nomination for the 2004 Turner Prize. ...Show more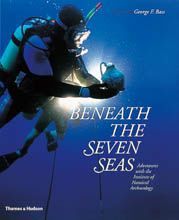 $99.95
NZD
Category: Pictorial
Adventures with the Institute of Nautical Archaeology Here are accounts of some of the greatest shipwreck and sunken-city projects ever undertaken, from the Pacific to the Mediterranean, from the Caribbean to the Red Sea, and from northern Europe and the United States to the Indian Ocean and the Far East! These are first-hand accounts written by the discoverers themselves. This book traces the evolution of underwater archaeological excavation, from the early diving gear of the 1960s to the incredible deep-water remotely operated vehicles of the 21st century, including shipwrecks from the oldest and deepest ever excavated, through the Greek, Roman and Medieval eras, to the craft and vehicles sunk in World War II. Featured are also the pirate stronghold of Port Royal in Jamaica, mapped is the Titanic, the Kyrenia ship from Cyprus, the classic Bronze Age wrecks of Uluburun and Cape Gelidonya in Turkey, and the Kinneret Boat from the Sea of Galilee. George F. Bass, the general editor, is the world ...Show more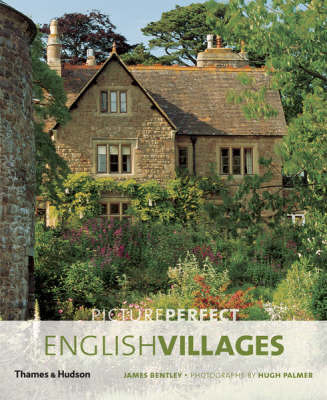 $65.00
NZD
Category: Pictorial | Series: The Most Beautiful...
Villages are the very embodiment of Englishness. The village inn and the local farm, great houses, humble cottages and beautiful country gardens speak of a way of life that has developed peacefully since Anglo-Saxon times. A few days spent in England's idyllic villages offers urban dwellers and foreign visitors a revitalizing glimpse of a more tranquil existence, full of history, legend, literature and artistic heritage. The beauty and diversity of the English village are recorded in this book in absorbing commentary and magnificent photography by James Bentley and Hugh Palmer. First published 2007. ...Show more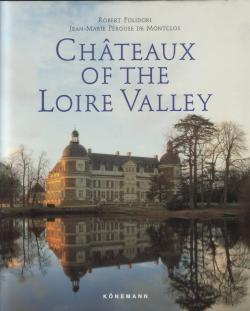 $39.95
NZD
Category: Pictorial
More than seventy world-famous chateaux are presented in this stunning photographic book.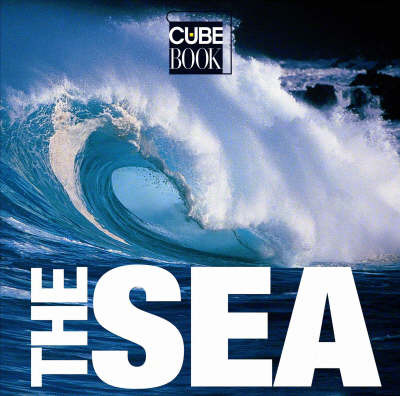 $79.99
NZD
Category: Pictorial | Series: Big Cube Book
The sea is a never-ending source of inspiration for painters, poets, and sports enthusiasts alike. Featuring interesting images, this title aims to transport readers to the pristine beaches of the Caribbean islands and picturesque fishing villages along the Mediterranean coastline. It is suitable for re aders of various ages. ...Show more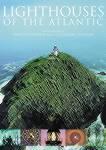 $110.00
NZD
Category: Pictorial
Lighthouses exert a special fascination: to mariners they are a constant reminder of the perils of the sea; for the rest of us they are places of romantic isolation. This comprehensive study traces the history and development of the lighthouse from the birth in Alexandria and relates the fascinating myt hs and legends surrounding them. For each of the six geographical regions covered, the author recreates the history of 231 lighthouses and beacons, and explores the maritime activities of which they were the focus. ...Show more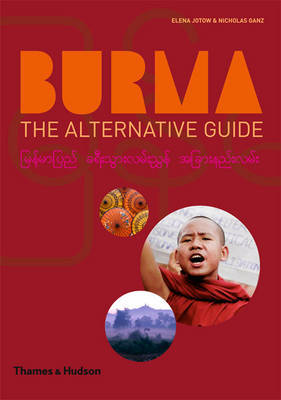 $55.00
NZD
Category: Pictorial
Currently in the grip of an oppressive military junta whose crimes against the people of the country have been condemned across the world, Burma has been much in the news on account of the recent people uprising in protest at the ruling regime (2007) and the devastating cyclone (2008). Despite this, muc h of what goes on remains unknown to travelers and would-be travelers. Over a lengthy period, Ganz and Jotow undertook a series of journeys through Burma to uncover the truth about life in Burma today, but also to document the beauty and wonderful cultural heritage of this troubled but remarkable country. Although areas of Burma remain inaccessible due to military restrictions and a lack of infrastructure, the authors reveal both the rich rewards that await the keen traveler seeking unspoilt landscapes and the remarkable warmth of the people they met along the way. ...Show more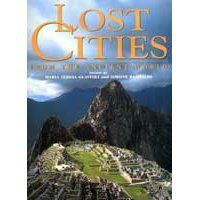 $99.00
NZD
$125.00
(20% off)
Category: Pictorial
This prestigious volume is a guide to the discovery of the loveliest lost cities of the ancient world: Africa, the Americas, Europe, and in the Near, Middle, and Far East. Using magnificent photographs and accurate reconstructions of the ancient cities, this volume illustrates what remains of these cent res where the ancient world's great civilizations flourished. The superb photographs present the ruins of vast architectural complexes, temples, palaces, public and private residences, works of art and fragments of civilizations that renowned archaeologists have discovered, investigated and brought back from oblivion. ...Show more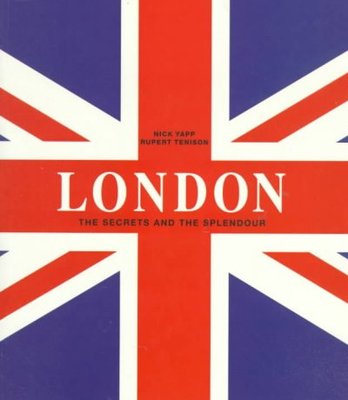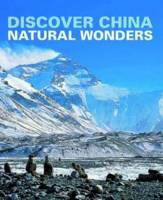 $0.00
NZD
Category: Pictorial
Discover some of the most awe-inspiring natural places in the world through this magnificent record of China's huge and diverse landscapes. China covers a vast area and has some of the most spectacular scenery on earth: the prairies and grasslands of Mongolia; the Takelamagan Desert; the awe-inspriing T hree Gorges landscape of the Yangtze River, wetlands, tropical rainforests, wind-swept mountain plateaus, canyons, lakes and waterfalls. Over 500 superb photographs with extended captions and maps accompandy a brief informative text. ...Show more