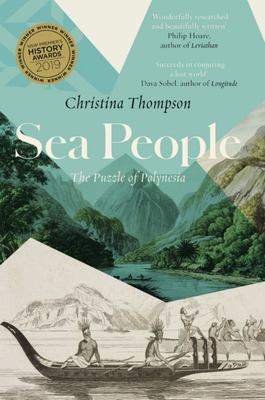 $35.00
NZD
Category: Maori - History
`Wonderfully researched and beautifully written' Philip Hoare, author of Leviathan `Succeeds in conjuring a lost world' Dava Sobel, author of Longitude For more than a millennium, Polynesians occupied the remotest islands in the Pacific Ocean, an enormous triangle stretching from Hawaii to New Zealand t o Easter Island. Polynesians today can trace their roots back to a group of epic voyagers who first explored this vast expanse Sailing in large, double-hulled canoes, they were the first and, until the era of European discovery, the only people ever to have reached this part of the globe. Today, they are widely acknowledged as the world's greatest navigators. But how did these ancient mariners find all these islands? How did they reach them? Diving deep into the history of the Pacific, Christina Thompson uncovers who these voyagers were, where they came from, and how they managed to colonise every habitable island in Remote Oceania. A thrilling intellectual detective story, Sea People combines the thrill of exploration, the wonder of pursuit, and the drama of a gripping historical puzzle. ...Show more
$45.00
NZD
Category: Maori - Myths & Legends
From master storyteller Witi Ihimaera, a spellbinding and provocative retelling of traditional Maori myths for the twenty-first century. In this milestone volume, Ihimaera traces the history of the Maori people through their creation myths. He follows Tawhaki up the vines into the firmament, Hine-titama down into the land of the dead, Maui to the ends of the earth, and the giants and turehu who sailed across the ocean to our shores . . . From Hawaiki to Aotearoa, the ancient navigators brought their myths, while looking to the stars - bright with gods, ancestors and stories - to guide the way. 'Step through the gateway now to stories that are as relevant today as they ever were.' ...Show more
$20.00
NZD
Category: Maori - Language
Kei Hea a Spot? is a Maori-language edition of Eric Hill's bestselling lift-the-flap story, Where's Spot? Ka kino a Spot! Ko te wa kai. Kei hea ranei ia? In Spot's first adventure tamariki can join in the search for the mischievous puppy by lifting the flaps on every page to see where he is hiding. The simple text and colourful pictures will engage a whole new generation of pre-readers as they lift the picture flaps in search of Spot. A No.1 bestseller since it was first published in 1980, this interactive favourite has stayed in the charts ever since. Now whanau can enjoy reading Spot's classic lift-the-flap adventure together in te reo Maori! 'Spot is one of the essential experiences of childhood.' Parents magazine ...Show more
$25.00
NZD
Category: Maori - Language
A brand-new way to have fun with te reo Māori.Māori Made Fun contains over 200 word games, puzzles and activities - a jam-packed box of te reo tricks for everyone. Whether you're already a confident speaker of Māori or just getting started, use te reo Māori every day or almost never, have one hour spar e or only one minute, this is the book for you. Featuring-Crosswords and wordfindsWord searchesRhyming riddlesVisual puzzlesColouring-in activitiesWord matchesCode crackers. . . and much more! From the authors of Māori Made Easy, Māori at Home and My First Words in Māori. ...Show more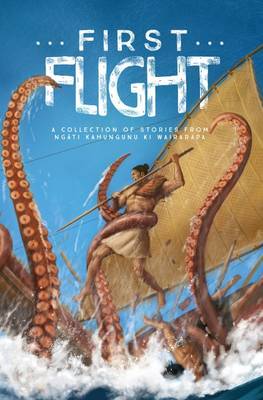 $15.00
NZD
Category: NZ - Children - 9 to 14
This is a collection of short stories for children and young adults about people and events of Ngati Kahungunu, an iwi or Maori tribe of Aotearoa New Zealand. The majority of the stories focus on key events in the life of Ngati Kahungunu chief Nukupewapewa. The other stories in the collection tell abou t Kahungunu himself, the battle with the wheke (octopus) across the Pacific to Aotearoa, and the dolphin kaitiaki (guardians). ...Show more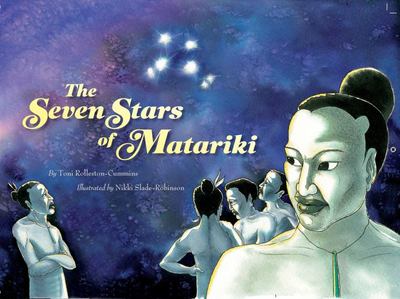 $22.00
NZD
Category: Maori - Myths & Legends
This is a contemporary myth of love, magic, and adventure that tells the story of how Matariki/the Pleiades star cluster came into being. Recommended for ages 5-9.
$25.00
NZD
Category: Maori - Language
The accessible guide to learning the Maori language, no matter your knowledge level. Fun, user-friendly and relevant to modern readers, Scotty Morrison's Maori Made Easy workbook series is the ultimate resource for anyone wanting to learn the basics of the Maori language. While dictionaries list words a nd their definitions, and other language guides offer common phrases, Maori Made Easy connects the dots, allowing the reader to take control of their learning in an empowering way. By committing just 30 minutes a day for 30 weeks, learners will adopt the language easily and as best suits their busy lives. Written by popular TV personality and te reo Maori advocate Scotty Morrison, author of The Raupo Phrasebook of Modern Maori, this series of four workbooks proves that learning the language can be fun, effective - and easy! www.MaoriMadeEasy.co.nz In this workbook- - Possessive prepositions - A and O categories - Whanau and introductions - Tense markers - Locatives ...Show more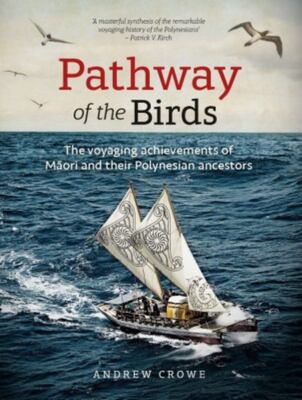 $60.00
NZD
Category: Maori - History
Pathway of the Birds explores a neglected epoch of world history, one that saw Polynesians expand their territory across the world's largest ocean in one of the most expansive and rapid phases of human migration in prehistory. Were Polynesians adept at navigating return voyages or had they settled the P acific in a more random fashion? In an effort to find out, Crowe surveys a wealth of evidence from surprisingly diverse sources, including archaeology, palaeoecology, genetics, ethnology and linguistics, and presents it here in the context of Polynesian poetry, the long-distance migration of birds, non-instrument navigation, and wind tunnel experiments. From this, a spell-binding picture emerges of a people who have been deprived of recognition for some of their most illustrious achievements. Through an engaging narrative, integrating a diversity of research and viewpoints, and over 400 maps, diagrams, photographs and illustrations, Crowe conveys the skills, innovation, resourcefulness and courage of the people that drove this extraordinary feat of maritime expansion in a format that is both accessible to the lay reader and required reading for any serious scholar of this fascinating region. ...Show more
$55.00
NZD
Category: Maori - History | Reading Level: very good
The first publication tocome out of the online Te Ara Encyclopedia of New Zealand project tells the story of the tangata whenua of Aotearoa, from their journeys across the vast Pacific Ocean to the histories of all the major iwi, including the contemporary issues they face today. No other book brings to gether in one place all these tribal histories. Based on the latest research and generously illustrated in colour with superb mapping and photographs, this rich resource is an essential part of our nation's story and fills an important gap in the history of New Zealand. ...Show more
$15.00
NZD
Category: Maori - History | Series: BWB Texts
Māori and Europeans were encountering one another for the first time not just along the shorelines of New Zealand but also on the streets of Melbourne, Liverpool and New York. From the late eighteenth century, Māori travellers spread out from New Zealand across the globe. They travelled for a variety o f reasons – curiosity, adventure, commerce, political missions or duress – and were part of an international movement of Māori of surprisingly large scale. Most travellers eventually returned home, bringing something of their own 'new world' experiences with them. These remarkable experiences of voyaging and discovery, presented across a series of vignettes, also form part of the wider history of Māori and Pākehā encounter.  ...Show more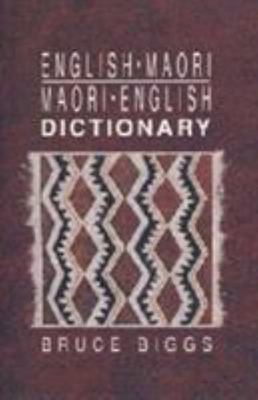 $25.00
NZD
Category: Maori - Language
This English-Maori and Maori-English dictionary has over 4000 entries in each section. It provides information on parts of speech; practical help with pronunciation of Maori words; and it relates to contemporary life by including words from English commonly used by today's Maori speakers.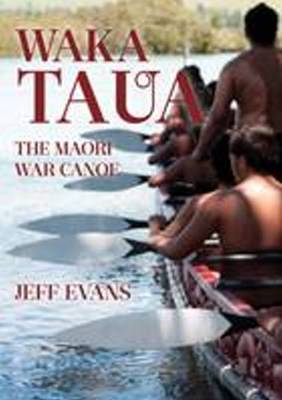 $35.00
NZD
Category: Maori - History
A Maori war canoe being paddled at full speed is an awesome sight. Thanks to the renaissance in canoe building, more and more traditional waka taua are on the waterways, and feature in major events like the Queen's Jubilee. Waka Taua gives a concise introduction to all aspects of the war canoe: its hist ory, recent revival, types and variants, phase of building, parts of the waka, crew responsibilities and paddling techniques. With numerous historical and contemporary photographs and drawings, this easy-to-read book is the perfect reference for these amazing craft. ...Show more