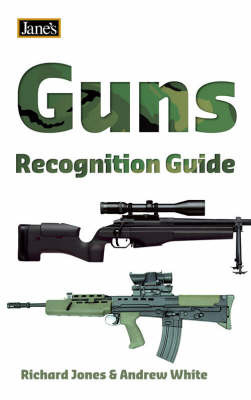 $59.99
NZD
Category: Guns & Knives
Since the publication of the first edition in 1996, Jane's Guns Recognition Guide has sold over 175,000 copies worldwide and this new, updated edition ensures it remains the international bestselling firearms handbook. Jane's Guns Recognition Guide is the most comprehensive resource for identifying gun s, for anyone who is likely to come into contact with any firearm that is in use today. It covers modern service weapons to older guns still in existence. With colour photography and detailed specifications from the world famous Jane's Information Group resources, you will be able to recognise any gun with confidence and accuracy. Jane's Gun Recognition Guide also features details of manufacturers as well as listing all the brand names and markings you may come across around the world. Contents Pistols Revolvers Submachine Guns Bolt Action Rifles Automatic Rifles Machine Guns Shotguns Manufacturer's index Brand name index ...Show more
$59.95
NZD
Category: Guns & Knives
This essential reference for any handgun collector or enthusiast is now updated with current information on the latest guns and trends in the industry. New models are fully examined in the reliable, easy-to-use format readers are accustomed to. The comprehensive catalogue section is fully updated, expan ded and well illustrated, presenting all of today's commercially available handguns. Detailed technical information collected from manufacturers is assembled in this wide-ranging guide. Each listing includes calibre, weight, barrel length, sights, features, US retail price and more. All the latest semi-custom handguns and commercial centerfire, rimfire and blackpowder pistols, as well as airguns are covered. The accessories section covers handgun grips, sights, scopes, metallic reloading presses and spotting scopes. Readers will also enjoy the new feature articles, with information about cowboy action shooting, long-range marksmanship and much more. ...Show more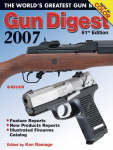 $49.99
NZD
Category: Guns & Knives
The definitive resource for firearms enthusiasts, "Gun Digest[registered] 2007", is the firearm industry's answer to an annual report to customers. Readers gain all the latest trend information through product reports from top-name authorities and access to a one-of-a-kind catalog index - with exhaustiv e illustrations - of major and lesser-known brands of firearms and valuable contact information. This superior guide: provides readers with technical specifications they need to wisely select and properly maintain firearms; features 240 colour pages that highlight product reports and advancements in the firearms field; and reviews catalogued accessories readers use to enhance firearms, including scopes, metallic sights, laser sights and reloading press. "Gun Digest[registered] 2007" encompasses all the firearm details shooters and collectors are looking for. ...Show more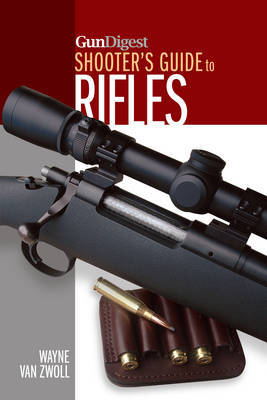 $39.99
NZD
Category: Guns & Knives
From award-winning author Wayne van Zwoll, Gun Digest Shooter's Guide to Rifles provides everything you need to know about rifles in tight, lively text and sharp photos. Get the facts on ballistics, cartridge selection, rifle mechanisms, optics, target zeroing, and the shooting techniques of the masters . This book is for all beginning shooters and rifle enthusiasts, and advanced shooters will appreciate its no-nonsense, resource-book style, while historical information, tables, illustrations, and ballistic charts make it an eye-catcher for anyone interested in the shooting sports. ...Show more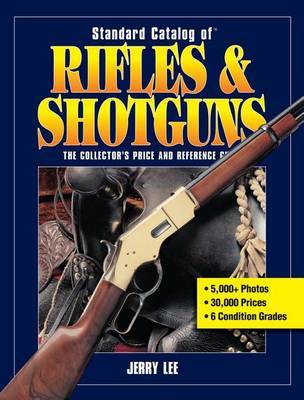 $55.00
NZD
Category: Guns & Knives
Shooters, collectors, hunters and anyone else who buys, sells or trades firearms will benefit from the "Standard Catalog of Rifles & Shotguns." This is the only long-gun pricing guide on the market that includes photos to assist with identification. More than 5,000 photos and detailed descriptions, plus six pricing grades make this the most comprehensive collection of firearms data anywhere.5,000-plus photosSix condition grades assist in accurate value estimationSpecial 8-page color gun gallery section ...Show more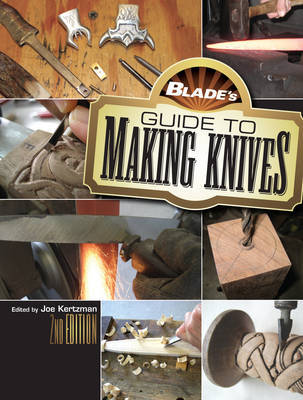 $55.00
NZD
Category: Guns & Knives
Learn the Secrets of Knifemaking From the Masters of the Trade With an all-star cast of renowned knifemakers, BLADE's Guide To Making Knives 2nd Edition brings you the most up-to-date, inside information available on fashioning edged implements. In this full-color, meticulously illustrated volume: John Lewis Jensen, designer and fabricator of one-of-a-kind ornamental edged weaponry, presents a step-by-step guide to creating your own art knife in "Desk Daggers: A Limited Edition Jensen Knives Trio." Tim Zowada, forger of damascus and smelted steel, reveals his trade secrets and methods in "Making the Using Knife." Allen Elishewitz lends his knowledge and know-how in "Making Patterns and Using a Pantograph," for those in the design stages of fashioning fine knives. Don Fogg, arguably one of the best sword makers on the planet, shares his expertise in "Forging Steel from Raw Materials." Vince Evans, crafter of Scottish dirks, Viking swords, Central Asian weaponry and other exotic and historical pieces, reveals his methods for "Making and Carving a Scottish Dirk." Rick Dunkerley, known for his mosaic-damascus masterpieces, opens his world of knowledge in "Building a Damascus Locking-Liner Folder." Kevin Hoffman unlocks the mysteries of "Lost Wax Casting for Guards & Pommels," illustrating each and every step of this tedious yet rewarding process. It's All Here! Forging - Grinding - Heat Treating - Etching - Polishing - Sharpening Blades - Guards - Pommels - Bolsters - Handles - Sheaths Whether your interest in making knives is new or you've been crafting blades for years, BLADE's Guide to Making Knives 2nd Edition arms you with knowledge to help you reap the rewards of a fruitful and fulfilling knifemaking hobby or career. ...Show more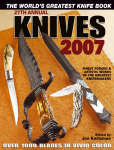 $59.99
NZD
Category: Guns & Knives
Knives 2007 is the renegade annual report for knifemakers and collectors! It's packed with all the vivid details and fantastic designs collectors and smiths are looking for. The most recognized knifemakers in the world introduce their latest creations in vibrant color, with inspiring details and unma tched artistry. This top-selling guide helps readers stay on the cutting edge of this art with: informative articles highlighting new advancements in the trade and offering encouragement and insight from today's leading experts; more than 1,000 superior color photos of nearly every type of custom knife imaginable; and, information to help collectors and smiths connect with every custom knifemaker in the world. Perfect for life-long knifemakers, beginning smiths, first-time collectors and artists, this book gives every knife enthusiast more of everything they love. ...Show more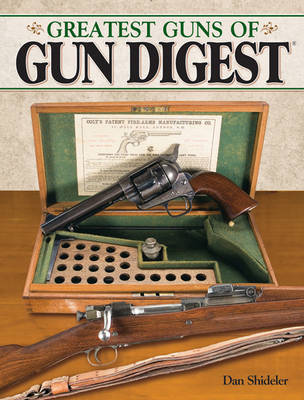 $59.99
NZD
Category: Guns & Knives
From historical firearms such as Winchester lever-actions and Colt revolvers to modern classics like the Smith & Wesson.44 Magnum, the Glock, and the Ruger Super Blackhawk, this title provides a fresh perspective on the firearms that are recognised around the world as classics.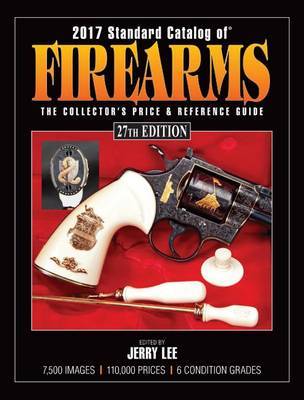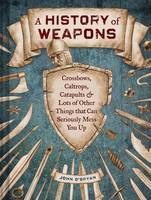 $39.99
NZD
Category: History
From butterfly swords to bo staffs, the only history of weapons you'll ever want. John O'Bryan hilariously explains weapons like the Bola, Atlatl, Khopesh, Aspis, Falx, Tomahawk, and Flaming Pigs (for real), while delivering real content about history, uses and badass potential. Stories about Attila the Hun, Genghis Khan, the 'peaceful' Shaolin monks and the ass-whipping Rajput's of India compliment fun sidebars like 'So You Want to Sieze a Fortified City.' Each entry features an illustration of the weapon, either on its own or in action. A smart package and a great price point complete a book that will elicit a nerdy gasp of appreciation from anyone who can still make good explosion noises. ...Show more
$59.99
NZD
Category: Guns & Knives
Ten projects that together constitute a survey of knifemaking skills. Learn how to cut, shape, heat, treat, and finish a knife.