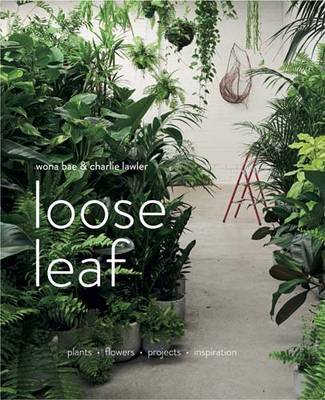 $49.99
NZD
Category: Design
Showstopping floristry and plant installations, with projects to recreate at home Exploding off the page with astonishing beauty and style, here are some of the world's best in contemporary floral sculpture and installation to inspire your own creations at home. Alongside the superb photography of Wona Bae's work, readers are offered 12 practical projects to try themselves. Beginning with basic information on the types of flowers, sticks, and foliage that work together in a design, the book then takes readers through a themed selection of contemporary flower and foliage schemes to inspire their creativity when it comes to tackling their own installations. The DIY projects range from seasonal wreaths and hanging plants, to terrariums and earth-inspired headpieces. Loose Leaf's philosophy is that plants and flowers are essential for our health and well-being, both mental and physical, and this book shows the many ways we can bring the beauty of nature into our homes in truly stylish and inventive ways. ...Show more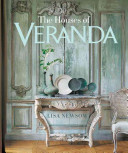 $120.00
NZD
Category: Design | Series: VERANDA MAGAZINE
Veranda invites you to step inside the finest interiors, all decorated by the world's best and most influential designers. The readers of Veranda expect escape, with every issue presenting stunning interiors in lush layouts, which is exactly what this dream book delivers. These 30 homes are among the mo st spectacular ever featured in the magazine, with breathtaking rooms both traditional and modern plus everything in between. With a whisper of gracious text, this beautiful collection draws you into a world where you can imagine your own pied-a-terre in Paris, your aerie in the Hollywood Hills and your home-away-from home on Barbados. ...Show more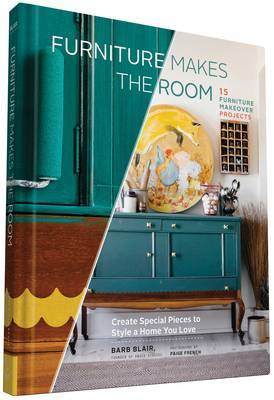 $59.99
NZD
Category: Design
Knack Studio founder Barb Blair is famous for her "knack" with furniture: spotting classic pieces and transforming them into modern showstoppers. In this inspiring book, Blair goes beyond the nuts and bolts of furniture refinishing to show how to style rooms with each customized piece. For instance, she transforms a well-worn coffee table with a painted ombre design, and then reveals how to incorporate it into a bright and sunny den, a cozy reading nook, and a cheerful bedroom. With instructions for 15 before-and-after furniture projects--dressers, tables, beds, armoire, and more--in Blair's signature bold style, a "toolbox" section detailing her favorite techniques and materials, and photos of dozens of inspiring interiors, Furniture Makes the Room unlocks the secrets to decorating livable rooms around statement pieces. ...Show more
$70.00
NZD
Category: Design
Following the successful Hare + Klein: Texture Colour Comfort and compact edition comes a completely new book - Hare + Klein: Interior. This book from the Sydney multi award winning team of interior designers, showcases their signature use of texture, colour and scale in responsive interior design that has defined their practice to date. Featuring alluring photography, architectural sketches, fabric swatches and mood boards for fourteen properties this second book offers further insight into their design decisions and the stunning, timeless homes that they produce.   ...Show more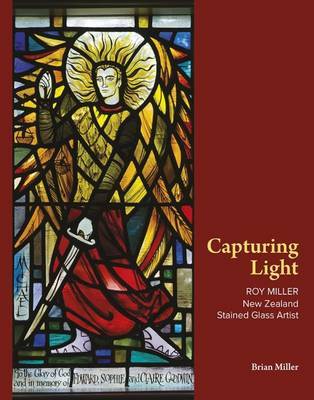 $69.99
NZD
Category: Design
 Roy Miller was New Zealand's foremost stained glass artist for 30 years, from the 1950s and hundreds of his windows are on display in churches across the country. A background of stained glass history and a description of how the windows are created, helps the reader appreciate the beauty of the many w indows reproduced in this book. The artists who design windows are also often unknown, but the lives of Roy Miller's three main designers, Fred Ellis, Ken Bunton and Beverley Shore Bennett, are portrayed here along with their creations. The first book in New Zealand to portray stained glass church windows nationwide. A valuable record of New Zealand's stained glass cultural heritage and a reminder of the urgent need for conservation of these works of art. ...Show more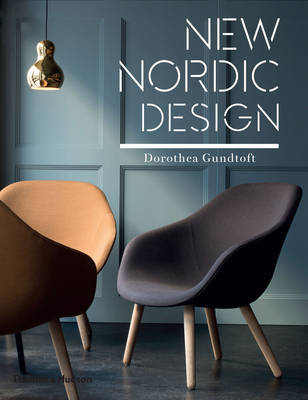 $50.00
NZD
Category: Design
Contemporary Nordic designers are known for their serene, minimal aesthetic and innovative approach to creating pieces of simplistic elegance, from austere lighting designs meant to reflect the quality of light in the northern hemisphere to clean, modern furniture decorating the homes of the region's mo st stylish residents. New Nordic Design is not only a comprehensive guide to Nordic designers practicing today but also a source of minimalist inspiration. Profiles of ten influential Nordic designers complement illustrated profiles of fifty contemporary interior and product designers alongside interviews conducted by Dorothea Gundtoft. In addition, interviews with twenty international commentators place their work in a global context. ...Show more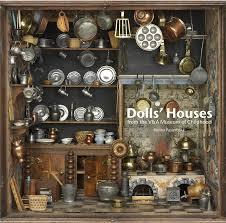 $39.99
NZD
Category: Design
This beautifully illustrated book celebrates some of the best-loved dolls' houses from the V&A Museum of Childhood. Published to accompany a new exhibition, Dolls' Houses presents specially commissioned photography detaling the astonishing skill and craftsmanship required to create these homes in mi niature scale. The book invites you to take a close-up look at the most interesting and historically significant examples of this absorbing craft, from the exquisite Nuremburg House of 1673, to the brightly coloured twenty- first century Kaleidoscope House. From lavish country mansions to cosy suburban villas, it explores the houses' fascinating roles as both domestic teaching aids and records of contemporary lifestyle, and gives unique insights into the world of their owners. ...Show more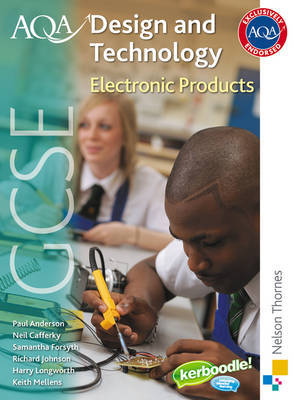 $59.99
NZD
Category: Design
Ensure stress-free success in Controlled Assessment AQA GCSE D&T Electronic Products provides a unique blend of AQA approved print and electronic resources with a Student's Book and online assessment materials delivered via kerboodle!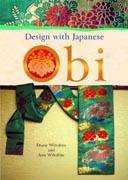 $39.95
NZD
Category: Design
Design with Japanese Obi illustrates the versatile and dramatic use of the obi, a Japanese kimono sash, in interior design. From table settings to wall art, from bed linens to freestanding sculptures, the obi's use in the home is virtually unlimited. Obis are shown in a variety of settings to demonstrat e their many uses in the home. ...Show more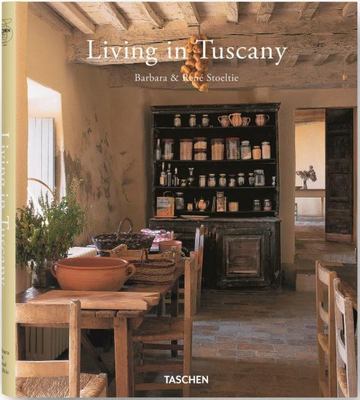 Living in Tuscany
by Angelika Taschen (Editor); Barbara Stoeltie; Rene Stoeltie
$35.00
NZD
Category: Design
Tuscan Treasures Gorgeous homes in the Italian countryside Under the burning Tuscan sun roll marvelous hills, vineyards, and olive groves--all postcard-perfect landscapes nestling centuries-old towns, rural villas, and contadino farmhouses. We've tracked down the best examples of such havens to paint a warm-hued picture of the look and feel of Tuscan living. Follow in Michelangelo's footsteps to the Eremo Santa Maria Maddalena, a medieval hermitage nestled in the steep Arezzo hillside. Take a dip in the California-style pool of Roberto Budini Gattai, the architect who turned a modest winegrower's house into a dazzling homage to David Hockney. Cool down in the tiled bedrooms of the Villa Villoresi, where, legend has it, Dante's wife took refuge during the poet's exile in the early 14th century. This collection gathers the region's most remarkable homes and interiors, complete with insightful captions and enthralling double spreads. Across contemporary architecture and traditional craftsmanship, minimal earthenware and decadent furniture, we discover all the natural tones and sun-kissed textures of Tuscany. Text in English, French, and German ...Show more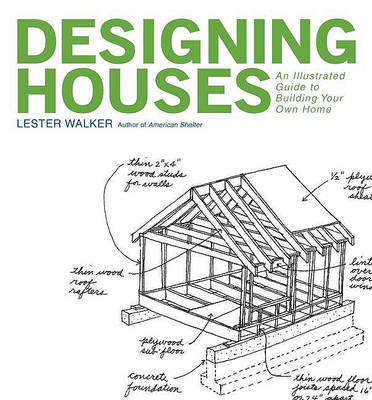 $45.00
NZD
Category: Design
Award-winning architect and winner of "House Beautiful's" annual competition of Best Small House contest, Walker masterfully shows laymen how to design the house that fits their particular needs, relates to their site and budget, and reflects their values and personality.