$65.00
NZD
Category: Cooking
Monique Fiso is a modern-day food warrior, taking Māori cuisine to the world. After years overseas in Michelin-star restaurants, Monique returned to Aotearoa to begin Hiakai, an innovative pop-up venture that's now a revered, award-winning restaurant in Wellington. Monique has also gone on to feature on Netflix's 'The Final Table', alongside 19 other international chefs, with Hiakai being lauded by the Wall Street Journal, New York Times, Los Angeles Times, National Geographic, Forbes and TIME magazine, which named Hiakai in 2019 as one of the '100 Greatest Places' in the world. This book is just as unforgettable - ranging between history, tradition and tikanga, as well as Monique's personal journey of self-discovery, it tells the story of kai Māori, provides foraging and usage notes, an illustrated ingredient directory, and over 30 breath-taking recipes that give this ancient knowledge new life. Hiakai offers up food to behold, to savour, to celebrate. ...Show more
$50.00
NZD
Category: NZ - Biography | Reading Level: near fine
Bursting with tender and funny anecdotes and gorgeous recipes, Bella is Annabel Langbein's must-read memoir. For the first time, Annabel Langbein, New Zealand's most popular cookbook author, writes about her remarkable life and how food has shaped it, highlighting some of the recipes that have resonated most strongly with her over the years. From her childhood fascination with cooking to a teenage flirtation as a Maoist hippie, to possum trapping and living off the land as a hunter and forager, to travelling and starting her own croissant business in Brazil, Annabel's life has always been centred on food and nature. Out of this came an obsession with creating cookbooks, introducing a generation of cooks to her simple recipes for delicious, stylish meals. Annabel has lived a huge and varied life, and she writes vividly about her many adventures. From throughout this rich life in food she has chosen 60 key recipes, created with her signature style and flair that make cooking easy for everyone, sharing them in this beautifully photographed book. ...Show more
$45.00
NZD
Category: Cooking
Sophie Steevens shares her favourite plant-based recipes and describes how she reversed a serious autoimmune disease by eating a completely plant-based diet. Four years on, she has fully recovered, her family have also embraced this lifestyle and they are all thriving.
$50.00
NZD
Category: Cooking
Homegrown Kitchen is a complete guide to eating well for those who love to cook fresh food. Beginning with a comprehensive section on the kitchen essentials, including sourdough bread, home preserving and fermentation, the book is then divided into breakfast, lunch and main meal chapters, followed by a chapter on indulgent sweet treats. Inspired by her large garden, Nicola Galloway creates food in rhythm with the changing seasons, with fresh homegrown and local produce forming the base of her recipes. With a young family, her food focus is on simple and delicious family-friendly recipes using pantry staples that are packed with nutrients. Nicola also has a particular interest in healthful traditional cooking techniques, such as sourdough bread and fermentation, and simplifying them so they can fit into our busy modern lives. ...Show more
$40.00
NZD
Category: Cooking
Following on from the phenomenal success of their first cookbook, the talented siblings Rosa and Margo Flanagan are back with a brand-new collection of accessible, delectable, inspiring plant-based recipes. Incorporating gorgeous photography that is sure to make your mouth water, the Two Raw Sisters onc e again prove without a doubt that plant-based dishes are not only incredibly good for you, but are also affordable, easy-to-make and bursting with flavour. It's easy to understand why the sisters' cooking workshops are consistently sold out and why their recipes and general approach and attitude to food and wellness inspire such a loyal following. Rosa and Margo make it ridiculously simple to recreate their plant-based culinary magic at home in your own kitchen, and yet every time the food you serve will be guaranteed to impress. Incorporating more than 100 brand new, easy-to-follow recipes, Two Raw Sisters: All Eaters Welcome, will provide even more plant-based inspiration. ...Show more
$60.00
NZD
Category: Cooking
Flavour-forward, vegetable-based recipes are at the heart of Yotam Ottolenghi's food. In this stunning new cookbook Yotam and co-writer Ixta Belfrage break down the three factors that create flavour and offer innovative vegetable dishes that deliver brand-new ingredient combinations to excite and inspir e. Ottolenghi FLAVOUR combines simple recipes for weeknights, low effort-high impact dishes, and standout meals for the relaxed cook. Packed with signature colourful photography, FLAVOUR not only inspires us with what to cook, but how flavour is dialled up and why it works. The book is broken down into three parts, which reveal how to tap into the potential of ordinary vegetables to create extraordinary food: Process explains cooking methods that elevate veg to great heights; Pairing identifies four basic pairings that are fundamental to great flavour; Produce offers impactful vegetables that do the work for you. With surefire hits, such as Aubergine Dumplings alla Parmigiana, Hasselback Beetroot with Lime Leaf Butter, Miso Butter Onions, Spicy Mushroom Lasagne and Romano Pepper Schnitzel, plus mouthwatering photographs of nearly every one of the more than 100 recipes, Ottolenghi FLAVOUR is the impactful, next-level approach to vegetable cooking that Ottolenghi fans and vegetable lovers everywhere have been craving.   ...Show more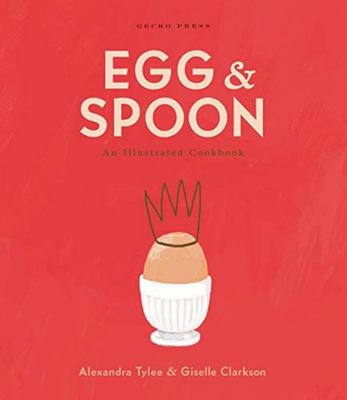 $45.00
NZD
Category: Cooking
Egg and Spoon is a beautiful illustrated cookbook for children—and adults—that celebrates imagination, confidence and the fun of cooking. A scrumptious collection for anyone who loves good healthy food— and an occasional indulgence. Here are after-school snacks, breakfast on a stick, cakes, slices and dinners. Egg and Spoon is for children learning to cook independently and families to enjoy cooking together. Much of the food is naturally gluten-free or vegan. Alexandra Tylee is the owner and chef at Pipi Café, a little pink house, cottage garden and pizza truck. Pipi celebrates eating together and taking pleasure in small things—hot chocolate in a special cup, foraged food, a boiled egg slipped into a pocket for later. Tylee trusts children to choose flavours and handle equipment in this joyful book that will set them on a lifetime love of healthy cooking and eating.   Giselle Clarkson's illustrations are scrumptious and subversively playful. Written by Alexandra Tylee and illustrated by Giselle Clarkson ...Show more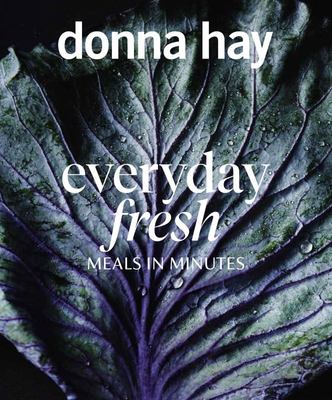 $50.00
NZD
Category: Cooking
From Australia's bestselling and most trust cook comes a stunning new book featuring super-fresh, super-fast recipes to help you feel nourished and energised ... and ready to savour life. 'One of the questions I get asked most frequently is if I still cook at home. The answer is yes. Absolutely. As oft en as possible.'There are days when it feels as though there's barely time to eat dinner, let alone prepare it. Donna knows on days like these, we all need a little Everyday Fresh in our lives. We all want to create delicious meals packed with flavour and everything that's good for us, with a minimum of fuss. And that's exactly what Donna Hay delivers. 'Simple made special' is the foundation of almost every recipe Donna has ever written. She's all about the classics, but also about a flexible, fresher approach to eating. She's constantly on the lookout for ways to make something easier, healthier, quicker or a little more on-trend - and she also loves a cheat, a quick-fix or anything that can be made in one bowl, that still tastes great. 'If I can create a dish that makes someone feel better because it's mouth-wateringly delicious, packed with nourishing vegetables, or helps them bring a little more balance to their life - that's success!' ...Show more
$50.00
NZD
Category: Cooking | Reading Level: near fine
Yummy, easy, plant-based recipes for every occasion fill this much-anticipated new book by New Zealand's favourite home cook, Chelsea Winter. From beautiful brunches to quick mid-week dinners to delectable desserts to versatile sides, sauces, smoothies and snacks, this book has something everyone will l ove. Here are hearty, tasty, family-friendly greats like sausage rolls, macaroni cheese, burgers, pizza, lasagne and nachos; treats like ginger slice, chocolate ice cream, banoffee pie, ice cream cake, cookies, brownies, truffles, gelato, doughnuts and hotcakes and - of course - Chelsea's world-famous Lockdown Loaf, plus 10 Second Aioli, Fresh Herby Pesto, Butterscotch and many more great staples. It's all vegetarian, egg-free and dairy-free, with loads of gluten-free options and top tips to inspire every cook. Best of all, this book is everything you'd expect from Chelsea - easy to make, fail-safe, full of easily available ingredients, great looking and totally tasty. Supergood! ...Show more
$65.00
NZD
Category: Cooking
New Zealand cook and editor of Dish magazine Sarah Tuck has produced a stylish book jammed-full of delicious recipes focussing on fresh, local and seasonal ingredients.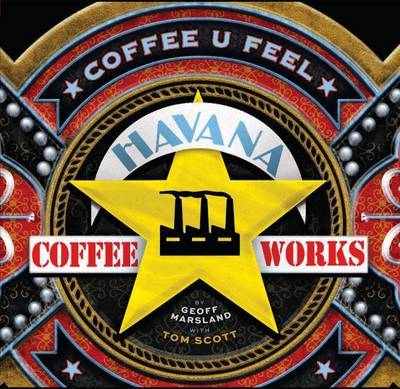 $49.99
NZD
Category: Cooking
Havana Coffee is a New Zeland institution. In the last twenty five years, Geoff Marsland and Tim Rose have built a business, a brand and several ways of life around late-night coffee houses, importing Cuban coffee, setting up plantations in the Pacific and bringing Coffee U Feel to the people.The Havana Coffee Story is a biography of a home-grown business success, from its beginnings in Cuba Street, Wellington to its current coffee empire status. A visual symphony of cars, cigars, cafes and coffee roasters. It is also a social history of Cuba Street and Wellington over the last three decades, with larger-than-life personalities, guts, determination and turf wars. ...Show more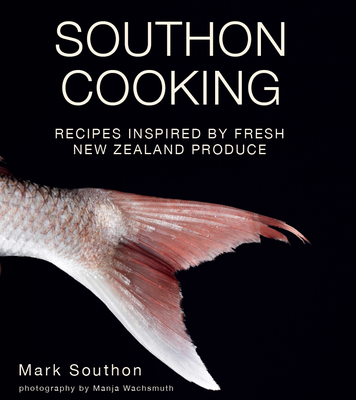 $50.00
NZD
Category: Cooking
This is a book to inspire home cooks to push the boundaries and serve sensational food. A comprehensive "Basics" section provides tips for making all those little extras that make dishes truly delicious. Complete with stunning photography and useful plating suggestions, Southon Cooking is the perfect ki tchen companion to ensure dining is a memorable occasion. ...Show more