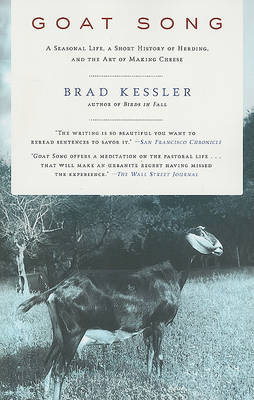 $39.99
NZD
Category: Agriculture
In his transformation from staunch urbanite to countrified goat farmer, Kessler explores the rustic roots of many aspects of Western culture, and how diet, alphabet, religions, and economy all grew out of a pastoral setting.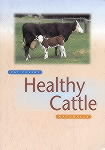 $59.99
NZD
Category: Agriculture
This volume demonstrates the inescapable link between good land management and raising healthy productive animals. Modern farming practices, including improved paddock and farm layouts, water conservation and the use of soil analyses are examined.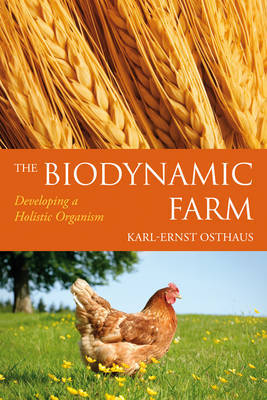 $32.00
NZD
Category: Agriculture
Large-scale agriculture tends to view a farm as a means for producing a certain amount of grain, milk or meat. This practical book argues instead for a holistic method of farming: the farm as a living organism. This is the principle of biodynamic farming. The author, an experienced farmer, takes a down- to-earth approach. Based on an example farm of around 60 hectares, he recommends the ideal numbers of livestock: 12 cows, 4 horses, 6 pigs, 10 sheep and 120 hens. This mix is drawn from Osthaus's deep understanding of nature, animals, agriculture and the cosmos, and from his many years of personal experience as a biodynamic farmer and teacher. The result is a healthy, balanced and sustainable farm. This is an invaluable book for anyone considering setting up a farm, or developing their existing farm with new biodynamic methods. ...Show more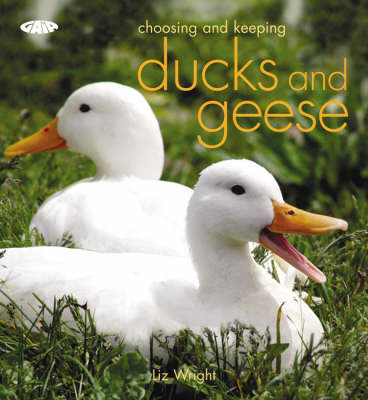 $29.99
NZD
Category: Agriculture
Ducks and geese make wonderful pets. Not only will they control the insects in your garden and act as handy lawn mowers and watchdogs, they will also provide you with a constant supply of fresh, delicious eggs. With detailed information on over 40 of the most popular duck and geese breeds, this book sho ws you how to select the right breed for you, what you need get started and how to care for your birds so that you get the best out of them from the very start. ...Show more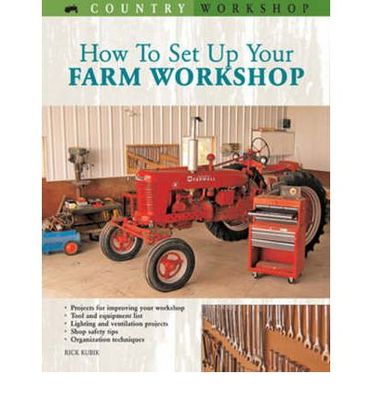 $0.00
NZD
Category: Agriculture
Today even the small or hobby farmer has to contend with his or her share of machinery - and keeping that machinery running smoothly can cost far less (and perhaps afford the mechanically minded farmer greater pleasure) if it's done right on the farm. For the new farmer or the urban transplant who'd lik e to do just that, this book offers clear, detailed instructions and plenty of practical advice on setting up a farm workshop. Writing in a straightforward, easy-to-follow style and drawing on a wealth of experience, author Rick Kubik outlines 15 projects that will take you from the planning stages to the workbench. Beginning with such basic issues as what kind of building best suits your goal-should you remodel, add on, build anew?-the book covers every detail of structure, safety, lighting, heating and ventilation, electrical systems, information management, storage, clean-up, and organization. Kubik also includes a list of frequently used tools and equipment. For the farmer who wants to keep his own tractors and implements in tip-top shape, or the country dweller who simply likes to tinker, this comprehensive how-to manual will get him or her started in a workshop that is as useful, efficient, well-equipped, and safe. ...Show more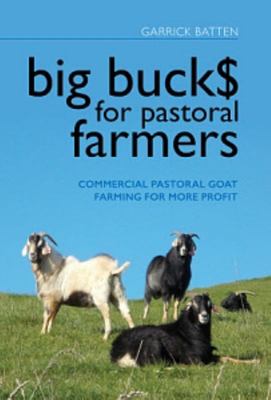 $45.00
NZD
Category: Agriculture
Commercial Pastoral Goat Farming For More Profit Essential reading for pastoral farmers to profitably farm commercial goats for meat, fibre, weed and pasture control on New Zealand farms. This definitive book on the subject by an acknowledged expert gathers 40 years of academic, industry and practical k nowledge and skills. Fifty sections cover breeding, feeding, husbandry and management principles and practices for pastoral goats to meet the unique situations and needs of farmers on commercially grazed farms. ...Show more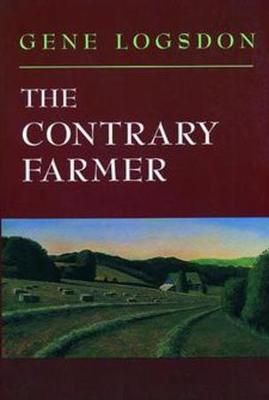 $45.00
NZD
Category: Agriculture
Critics of American agriculture bemoan the widespread decline of family farms. Gene Logsdon asserts that the solution to this crisis is cottage farming - farming part-time, for fun as well as profit. For those seeking a saner, more authentic connection with a piece of ground, Logsdon explains ways to co mbine a successful vegetable garden with raising livestock, pastures, grains, and woodlots, the values of pastoral economics ("Stay small and don't borrow money!"), and how to save expenses and avoid erosion by cultivating with hand tools. The Contrary Farmer combines the virtues of a manual for the practicing farmer with eloquent meditations in praise of hard work and pleasure. The book gives its readers tools and tenets, but also hilarious stories and beautiful evocations of the Ohio countryside Logsdon knows as his place in the universe. ...Show more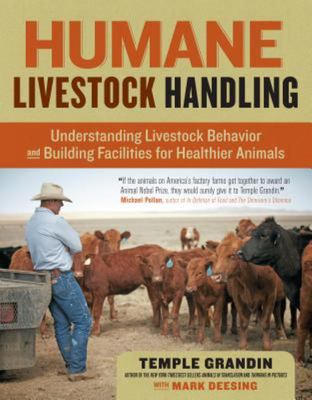 $59.99
NZD
Category: Agriculture
Temple Grandin, one of the most influential advocate of humane livestock treatment, has spent her life developing stress-free facility designs and standards of humane management. In an environment of growing concern regarding large factory farming practices, Grandin is a voice of reason explaining the b enefits of keeping animals calm through every phase of their lives - benefits that include safer working conditions, higher yields of marketable meat, better-quality meat, and, of course, more humane conditions for the animals.The first half of Humane Livestock Handling reviews the natural behaviour and temperament of cattle. Working with the animals' natural instincts, Grandin describes low-stress methods for moving cattle on pastures, paddocks, and feedlot pens. Slow, controlled movement reduces stress and fear, resulting in calmer, healthier cattle. They eat better, are less likely to become sick, and do not run into fences and gates, injuring themselves and bruising the meat. Calm cattle are also far less likely to injure the humans working with them. The second half of the book is packed with construction plans, diagrams and detailed designs for putting Grandin's ideas into practice. ...Show more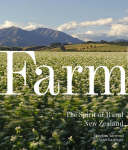 Farm
by Vaughan Yarwood
$69.99
NZD
Category: Agriculture
This year, highly regarded journalist Vaughan Yarwood and photographer Arno Gasteiger travelled through rural New Zealand, visiting and staying with a range of farming families, on properties as diverse as a Waikato dairy farm, a Canterbury wheat farm, a Southland sheep farm, a Central Otago merino run and a North Island high country station run by a Maori incorporation. Out of those visits comes another magnificent Godwit book, Farm, which in a thematic way, grouped in five substantial essays, tells the story of our farmers' relationship with the land. It addresses the legacy of history, the necessity of constant adaptability and enterprise, the issue of succession as one generation hands on to the next, the grappling with sustainable land practices and conservation requirements and the pressures encroaching urban society can put on rural areas. Accompanied by glorious photo-spreads that capture the spirit of the rural New Zealand way of life, Farm is both a serious piece of writing but also a book that is luscious to dip into. Above all, it celebrates farming as the foundation stone of our economy and our national identity. ...Show more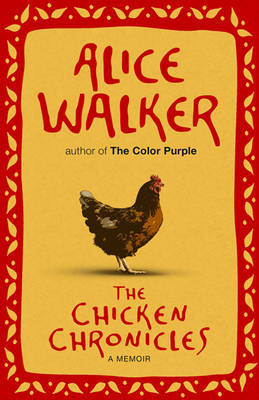 $25.00
NZD
Category: Biography / Memoir
When Alice Walker grew up in the deep south of America, her family always kept chickens - for meat and for eggs - and her job was to chase down the Sunday dinner! In later life, when she settled in Mexico and was growing her own food, she realised how much she missed keeping them and decided to get a brood of her own. So into her life came Gertrude Stein, Babe, Babe 2, Hortensia, Splendor, Glorious, Rufus and Agnes of God, not to mention a few others. She discovered a deep contentment in keeping chickens, looking after them and watching them develop. This experience also made her think about her own life - her occasional eating of meat, meditating on the interdependence of humans and animals, and brought back severed memories of her childhood. This book isn't a 'how to' on keeping chickens, although there is plenty of detail about the practicalites; it is a warm memoir chronicling her journey and the way in which keeping chickens led her to a fuller understanding of herself. ...Show more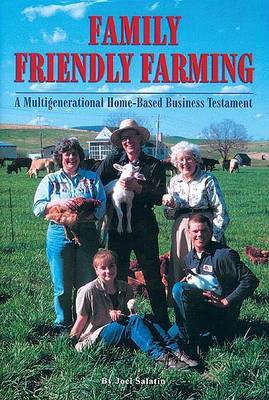 $0.00
NZD
Category: Agriculture
Saving the landscape, rebuilding entrepreneurial rural families, and protecting nutritious food are the themes of this timeless treatise-hence the word "testament." Delving into the soul of the Salatin family's nationally acclaimed Polyface Farm, author Joel Salatin offers "Family Friendly Farming" as t he key to dealing with resource issues, food policy, and social fabric.With humor and personal stories, he opens his family and farm convictions for all to see, share, and enjoy. Written from his unabashed "Christian libertarian environmentalist capitalist" perspective, his ideas are guaranteed to encourage and challenge virtually every "ism" in the culture. It will captivate anyone passionate about healing the land, healing families, and healing the food supply.For several decades young people have been leaving the family farm. The ones left behind are now responsible for society's greatest resources: clean land and clean food. Anyone dedicated to preserving these resources will find in these pages a nongovernmental, self-empowerment approach to environmentalism and food safety.The heart of this book is aimed toward parents tired of their Dilbert cubicle at the end of the expressway who want to reconnect with their children through a pastoral lifestyle. It's written for anyone who yearns to grow old working with and being adored by value-sharing grandchildren and honored by passionate, productive adult children. "Family Friendly Farming" can make any family business more viable and any family more functional.The ten-chapter section on how to get the kids to love the farm is an invaluable addition to any collection of child-rearing manuals. Salatin moves from the family team-building section into a practical discussion on how to increase income per acre and create new, white-collar salaries without buying more land, equipment, or buildings. He deals with the unique and thorny issues surrounding any family business by using his own multi-generational family farm experience as his base for insight and wisdom. ...Show more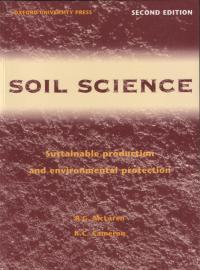 $95.00
NZD
Category: Agriculture
An introduction to basic soil science theory which is essential for the proper use and maintenance of this resource. Pedology, soil chemistry and fertility, soil physics and soil management are all considered in a New Zealand context.